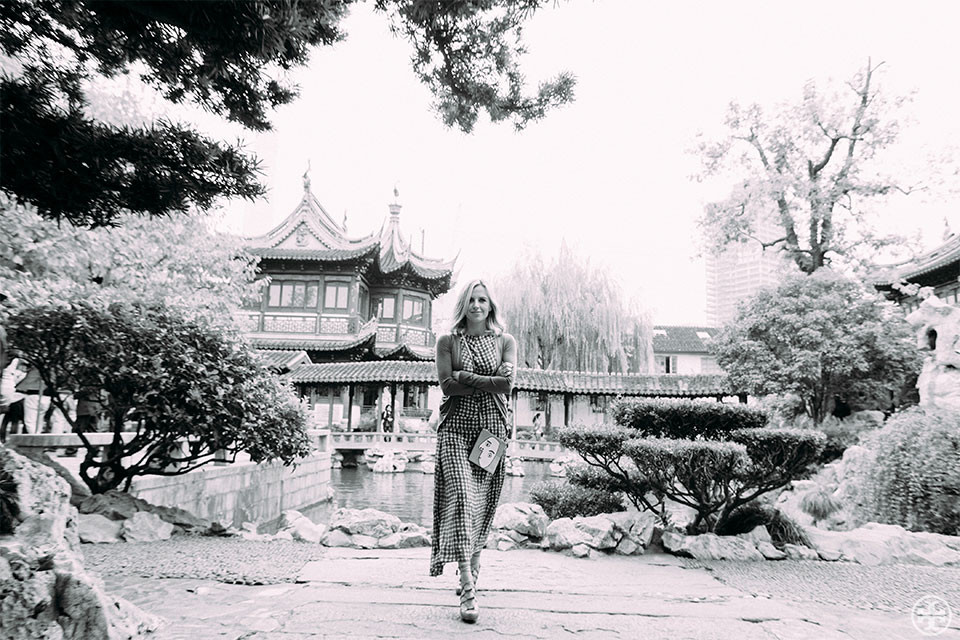 Tory takes some time out to talk about her trip to China this week.
Why are you in Shanghai and Beijing?
I'm thrilled to return to Shanghai and to visit Beijing. I'm in Shanghai right now for a party at our
Kerry Center boutique in Shanghai
and, in Beijing, to take part of the Beijing Forum with
WWD
, and then to meet with and speak to students at TsingHua University with
Vogue China
editor Angelica Cheung.
What's different about this trip than your last visit?
There's more time! In 2014, we had a whirlwind trip, which you can read about here, to Shanghai to open our boutique. It wasn't nearly enough time to see the city. This time, we're here for Shanghai Fashion Week, too. I'm hoping to see some shows as well as take in some of the sights:
Tell us a little bit about the Beijing Forum…
WWD is hosting around 200 brands and designers from around the world — the US, Europe, Asia, South America… We're going to talk about everything from the retail economy to how to foster young talent. It will be interesting to get everyone's perspectives, especially since the industry is in the midst of a big change right now.
And your visit to TsingHua University?
I love talking to Angelica Cheung, one of the most dynamic women in fashion. We'll be talking to the students about what it takes to start and sustain a business. TsingHua is one of China's top universities, and its campus includes a former royal palace, stunning gardens and a sculptural garden.
What do you plan to do in your downtime?
Walk around the city! I have a list from friends of places that I have to see, like the Bund or the Cao Jia Du flower market in Shanghai. And in Beijing, you've got such a vast differing history, from the Forbidden City to 798 Art District — once a factory that produced electronics, it's now a thriving industrial park filled with art galleries.
What else are you looking forward to on this trip?
Discovering the local foods is one of my favorite things to do any time I travel — great restaurants are always on my team's list of to-dos. This time, I've heard I can't miss Jesse's classic Shanghai-style braised pork, and for one of the best Italian calamari salads at D.O.C.