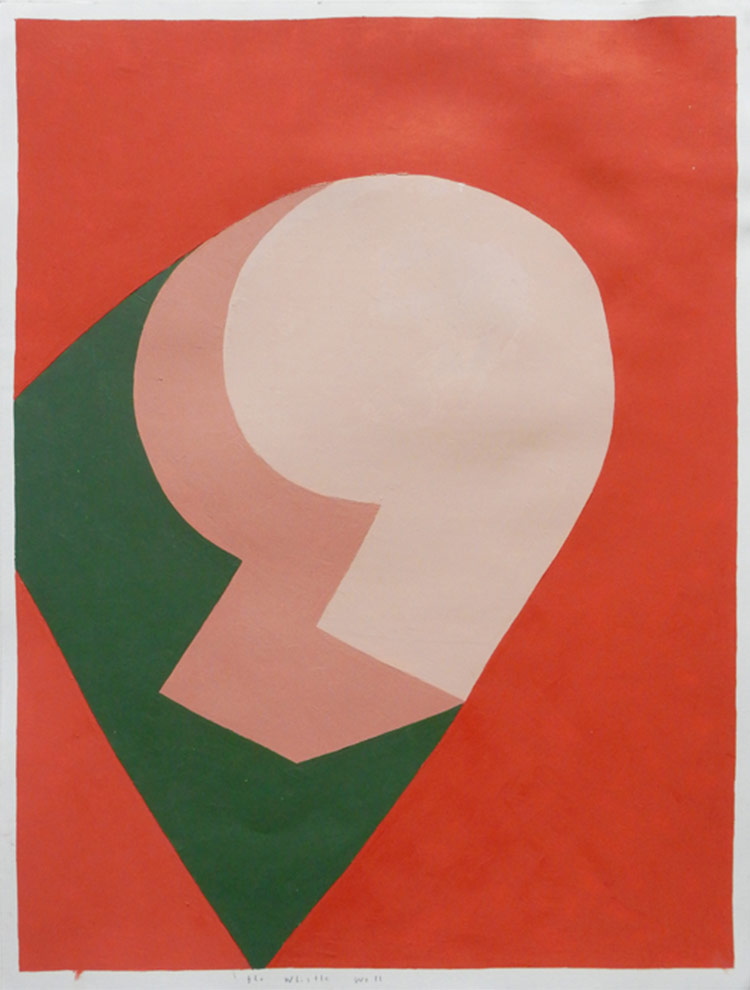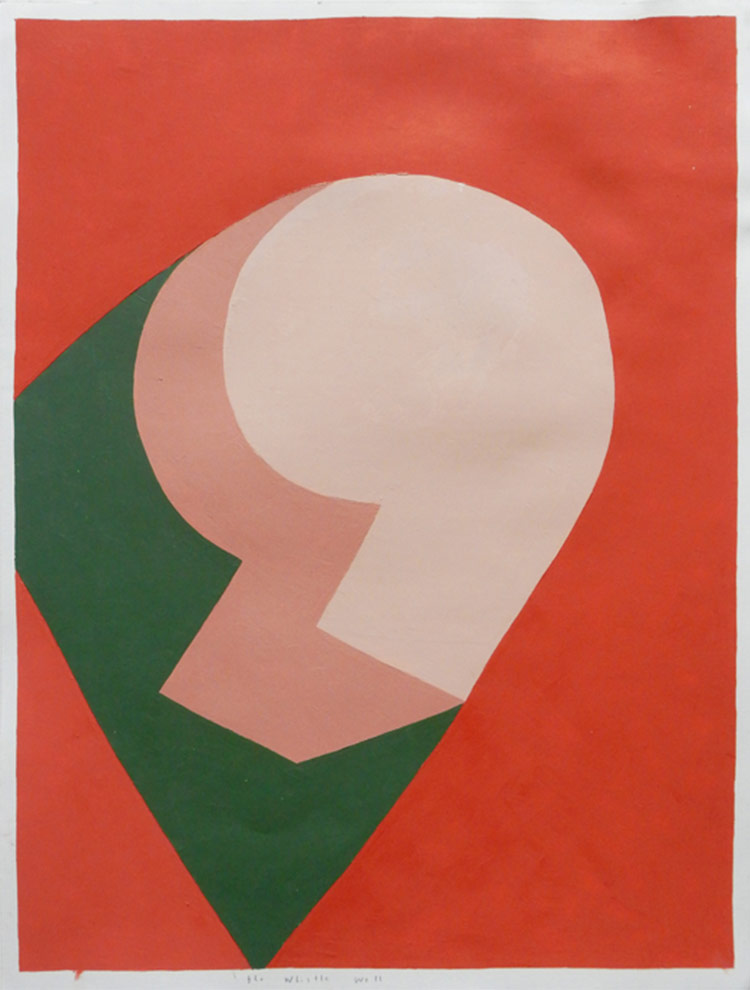 "Color is what I see when I hear music, taste wine, or read the titles of short stories," writes Brooklyn artist Kristin Texeira on her website. "I paint to capture, document, and preserve memories." But rather than realistic interpretations, Texeira's paintings skew delightfully abstract and reconfigure our surroundings and experiences. Can bold, geometric blocks of color ignite the imagination? They can when Texeira is behind them. Get to know her here.
The art bug bit when…
I was little and would pass the time coloring.
My very first art love…
Bob Ross then Richard Diebenkorn.
I'd best describe my signature style as…
Abstract oil paintings based on memories and interactions.
My memory map paintings are…
Color interpretations of a place or person.
My favorite color combinations…
Subtle shifts of pale blue — colors I was surrounded by as a child.
My preferred medium/tools…
Williamsburg oil paint and a #44 palette knife.
My art influences include…
Ernest Hemingway, Spencer Finch, Nas.
When I get the artist equivalent of writer's block…
I write.
As an artist, I could never be without…
A mechanical pencil that looks like a real pencil, and snacks.
Favorite creatives to follow on Instagram…
@materielsupply, @leamaupetit, @chiaozza and @ideih
A good work of art should always…
Make you feel good.

Follow Kristin Texeira on Instagram.