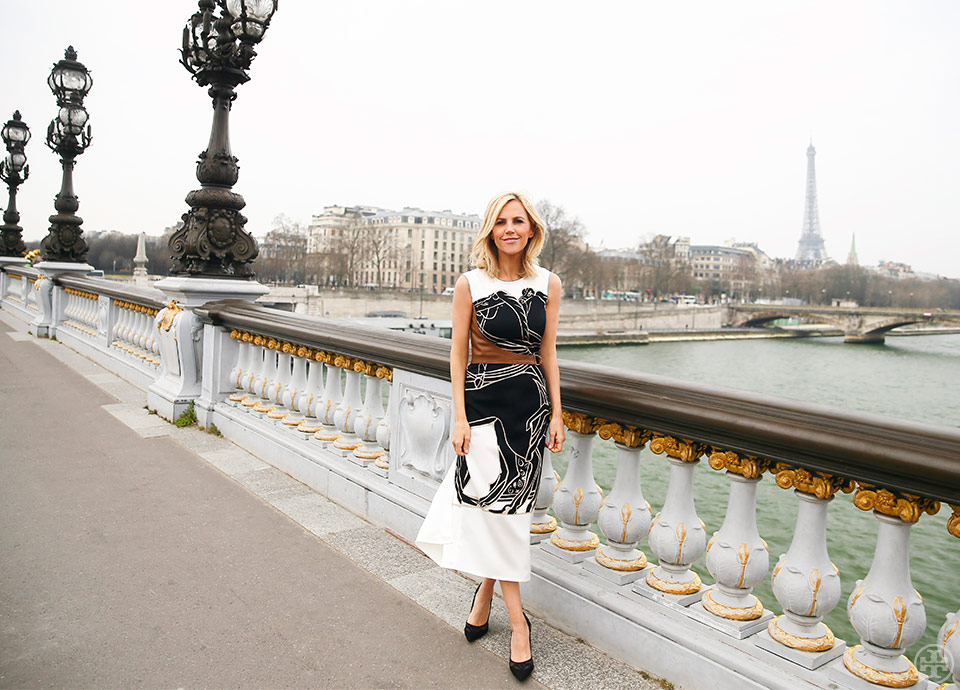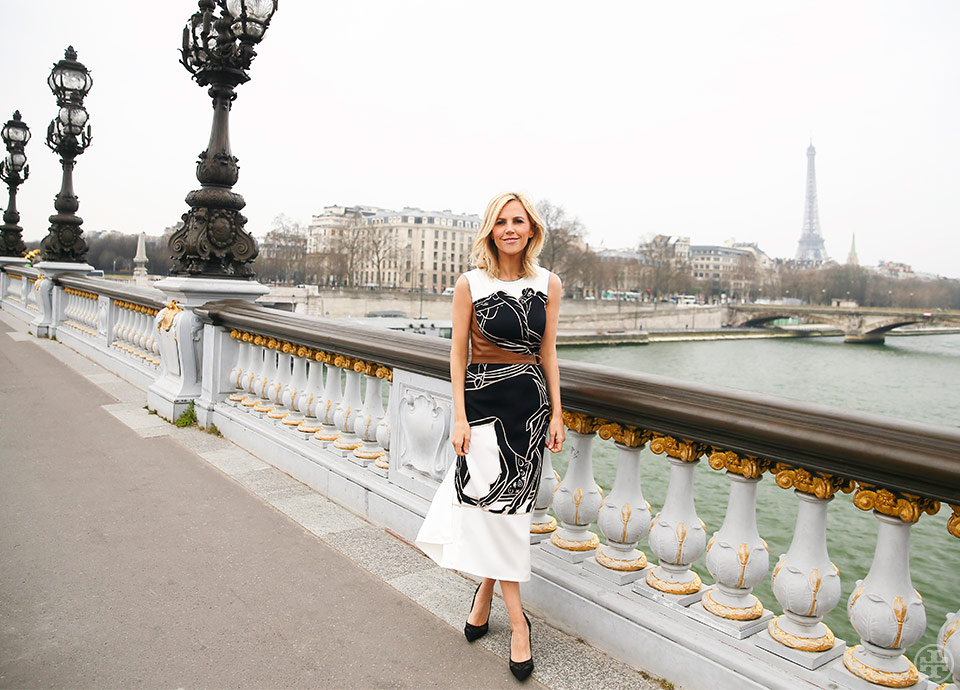 Wearing the Trocadero wrap dress, Tory opens up about the season's equestrian theme.
What inspired Fall 2016's equestrian motif?
Growing up, I used to ride horses every summer and always loved the details, whether it was horse racing, dressage or hunter-jumper, which is what I did. The colors, prints and hardware are all bold and classic.
How did you work it into the collection?
We translated racing stripes and jockey silks on color-blocked graphic blouses and dresses. One of my favorites is the Carnavalet print, which mixes stripes, chevron, checks and argyle.
Does the horse motif carry over into accessories, too?
Definitely — that's where we had a lot of fun, adding in harness details to bags and shoes, as well as convertible spat boots and some heels in the shape of horseshoes. I'm really excited about our Alastair handbag collection, which is named after my first horse. It converts from a shoulder bag to a clutch, and we did it in suede, felt, flannel and striped eel. It's a great day-to-evening option.
What are you wearing in this picture?
Our Trocadero wrap dress. It's such an easy look, and travels well. The print is based off the kinds of scenes you see on ancient pottery and reliefs, but in an oversized print, it's almost abstract. And I love the built-in harness belt detail — another nod to equestrian.