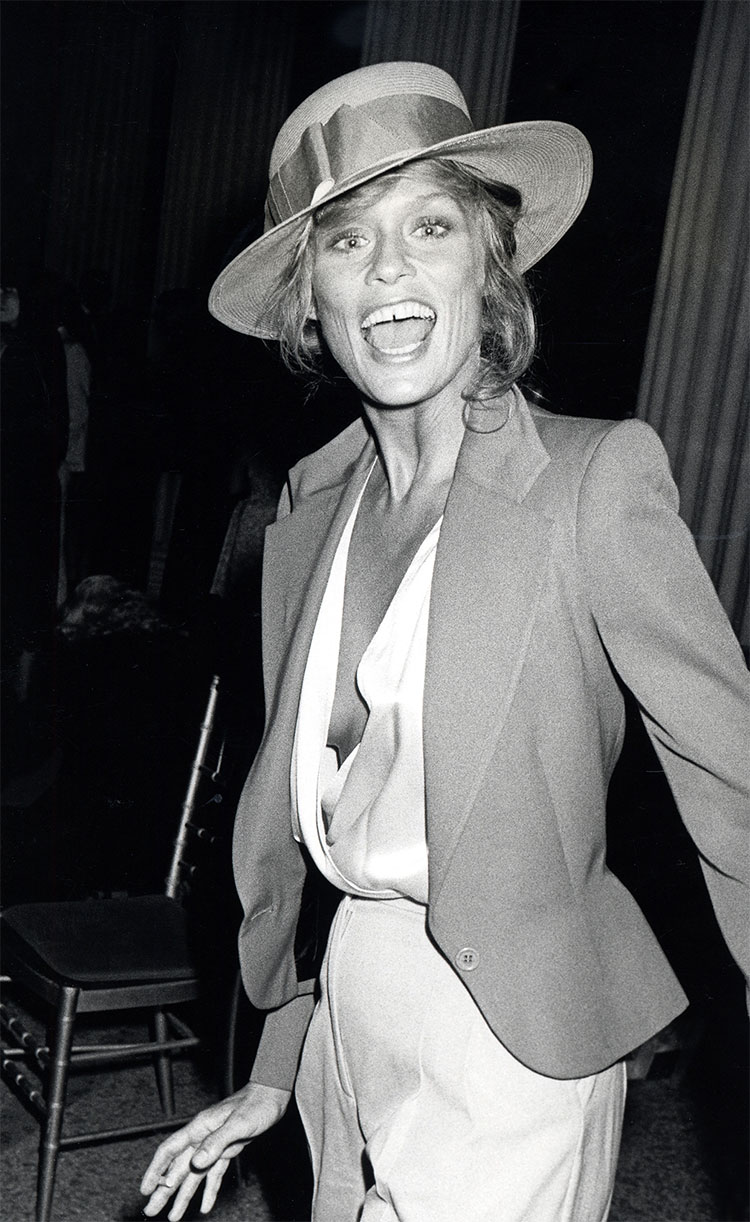 Calling all Scorpios — like actress and model Lauren Hutton, who was born on November 17. Here, our astrology expert Susie Cox shares what's in store for us under the sign of Scorpio (October 22nd – November 21st).
Scorpio
Happy Birthday, sexy Scorpio. Mercury, the planet of communication, is also in Scorpio now. Take some extra time to talk to those you feel closest to in your life. Give them hugs. You will also receive when you're giving love.
Sagittarius
The Moon will join both Saturn and Mars in your sign of Sagittarius from November 1st – 3rd. Go out right after sunset and you can't miss them high in the sky. Since they are both in your sign, celebrate a bit!
Capricorn
Venus enters your sign of Capricorn on November 12th and will remain in Capricorn until December 8th. This is your time to pamper yourself with some Venus love. Buy something nice for yourself . . . You know you want to!
Aquarius
Mars enters your sign of Aquarius on November 9th and will be there until December 18th. This only occurs every two years, so make the most of it. You will feel stronger than you have felt in a long time. Work it!
Pisces
Your creative power dates this month are from November 7th – 10th. Plan to do something extra special on those days, because your dreams will be big and ready to manifest.
Aries
Mid November will be your power time this month. Expect the unexpected so you won't be surprised. This is the time to roll with the flow of the Universe, which isn't the easiest for your feisty Aries.
Taurus
The Full Moon will be in your sign of Taurus this month on November 14th. Take some time around that date to do something special for yourself. Maybe a spa day is in the stars around the Taurus Full Moon.
Gemini
Your Gemini Sun is usually creative, but this month, it will be much higher than normal. Take some time to channel your ideas so they can take a concrete form. Think big and know you can do it! Now is your time, smartie-pants Gemini!
Cancer
Yours is the sign of personal and family relationships and that will prove to be this month. Put on your soothing and kind face, because others will be upset and will look to you for calm.
Leo
Your Leo Sun is one of the most confident signs of the Zodiac. This is your month to shine and bring out your creative talents. Are you feeling artistic now? If so, create a piece of art, music or just use your imagination. Have fun with it!
Virgo
This is the month for you to be very clear with your communications around love. Say exactly what you want and you will get it. Be bold and brave. You can do it, sweet Virgo!
Libra
You are in luck now, lovely Libra. Jupiter has just entered your sign and will be there for one entire year. Are you in the mood for love? Well, now is the time. If not, let your creative flow happen to catch this positive Libra energy.