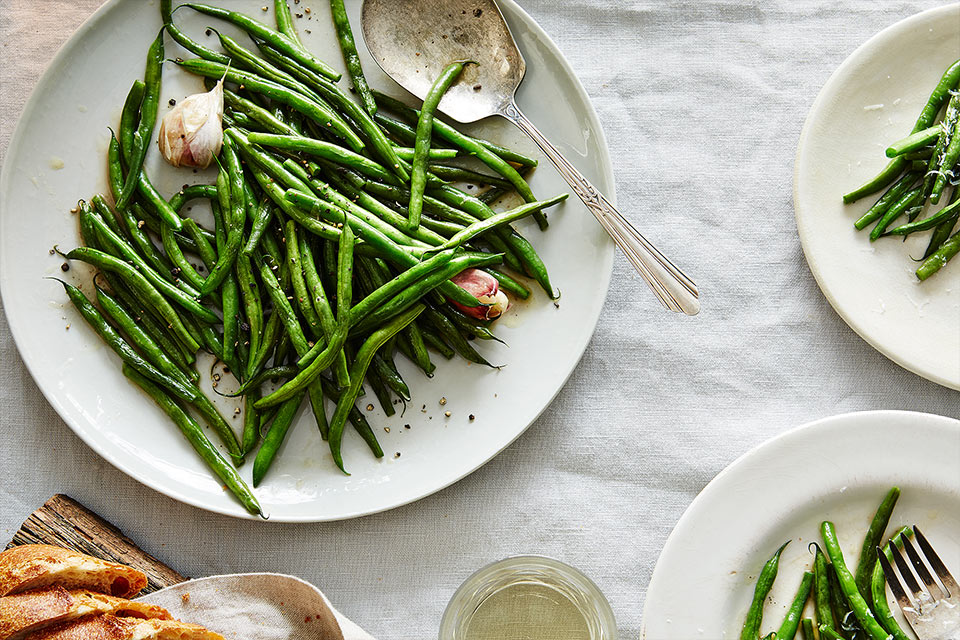 Thanks to our friends at Food52, we're bringing you Thanksgiving staples that are as beautiful and delicious as they are easy to make. There's the pièce de résistance, of course: a perfect, crackly-skinned turkey that takes only two hours in the oven, feeds a Friendsgiving army of 15, and uses absolutely no salt — yes, you read that correctly. But we've also included the makings of a more complete dinner, too, from a side of crunchy haricots verts to dessert — a classic pumpkin pie as well as a galette-style masterpiece that commingles apple and pumpkin for a savory, sweet and perfectly balanced finishing touch on the perfect autumn feast.
GLAZED HARICOTS VERTS
Serves 6 as a side dish
Ingredients
1 lb haricots verts, stem ends trimmed
4 tbsp unsalted butter
3 tbsp chicken stock
2 garlic cloves, crushed but not peeled
Fine sea salt and freshly ground black pepper
½ c freshly grated Parmesan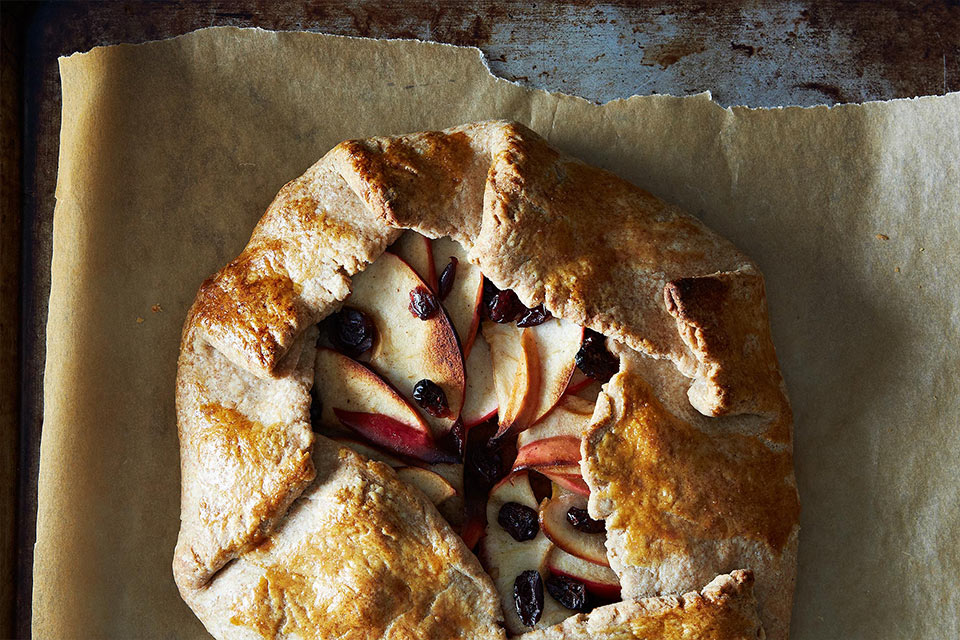 AUTUMN APPLE & PUMPKIN GALETTE
Serves 6 to 8
Filling
1/3 c firmly packed brown sugar
1 tsp cinnamon
½ tsp salt
¼ tsp ground nutmeg
¼ tsp ground ginger
¼ tsp ground cloves
1 tsp vanilla
1 c canned pumpkin
2 tbsp unsalted butter, melted
3-4 tart baking apples, cored and thinly sliced
¼ c dried sweetened cranberries
Crust
¾ c white flour
½ c whole wheat flour
1 ½ tsp sugar
½ tsp salt
½ tsp cinnamon
½ c unsalted butter, cut into chunks and chilled
1/3 to ½ c ice water
1 egg, beaten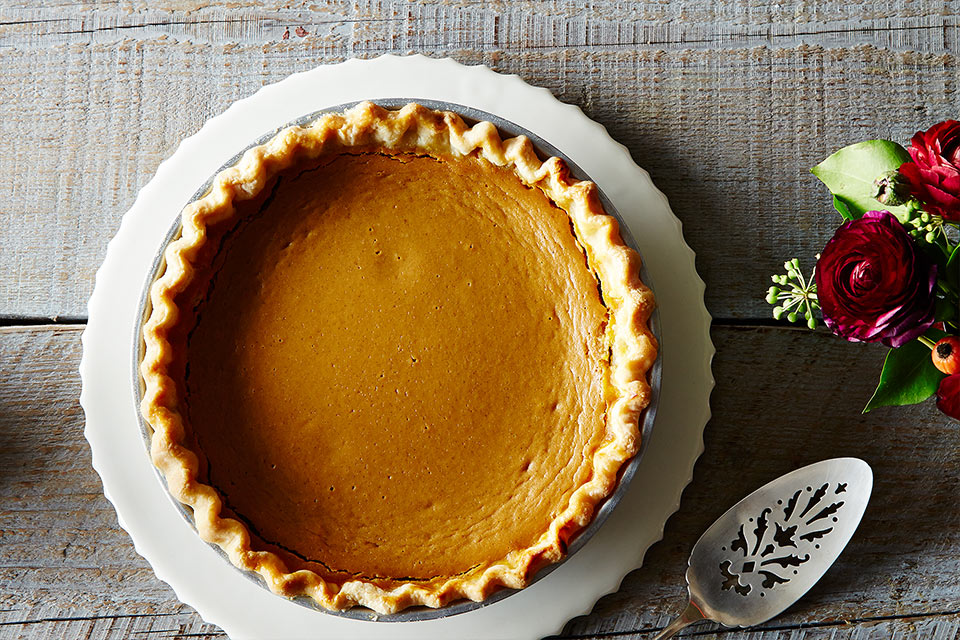 PUMPKIN PIE
Serves 6
Ingredients
1 ¾ c canned or fresh cooked pumpkin puree
¾ c sugar
½ tsp salt
1 tsp ground cinnamon
½ tsp ground ginger
2 eggs
1 c cream
½ c milk
Unbaked, unpricked, chilled 9-inch pie shell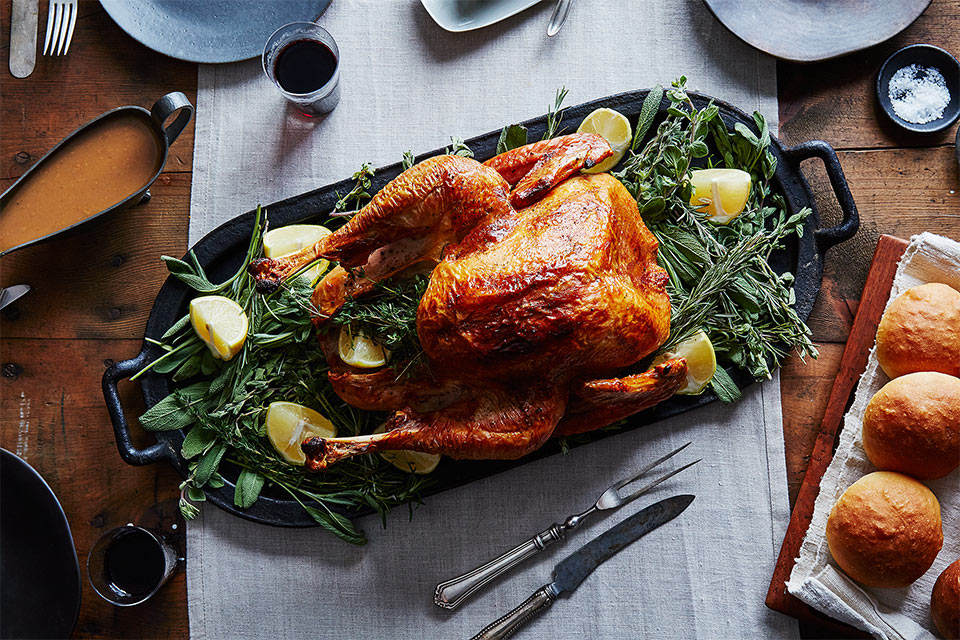 SIMPLE ROAST TURKEY
Serves 10 to 15
Ingredients
15 lb turkey, thawed if necessary, and at room temperature, wing tips removed, reserving giblets and neck for gravy, liver for stuffing
1 c water, turkey stock, or chicken stock
Freshly ground black pepper, to taste

Want more options? Check out Food52's Thanksgiving Menu Genie, a menu generator for a dinner experience tailored to your guests' likes and dislikes — recipes included.
Read more features from our Entertaining Issues, past and present.