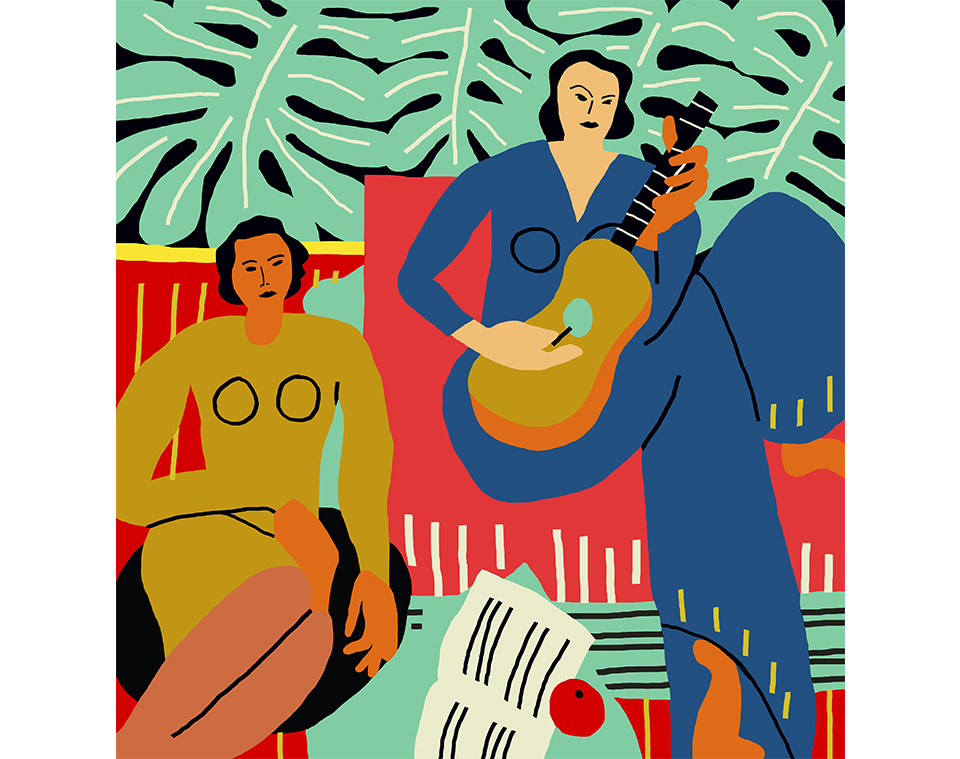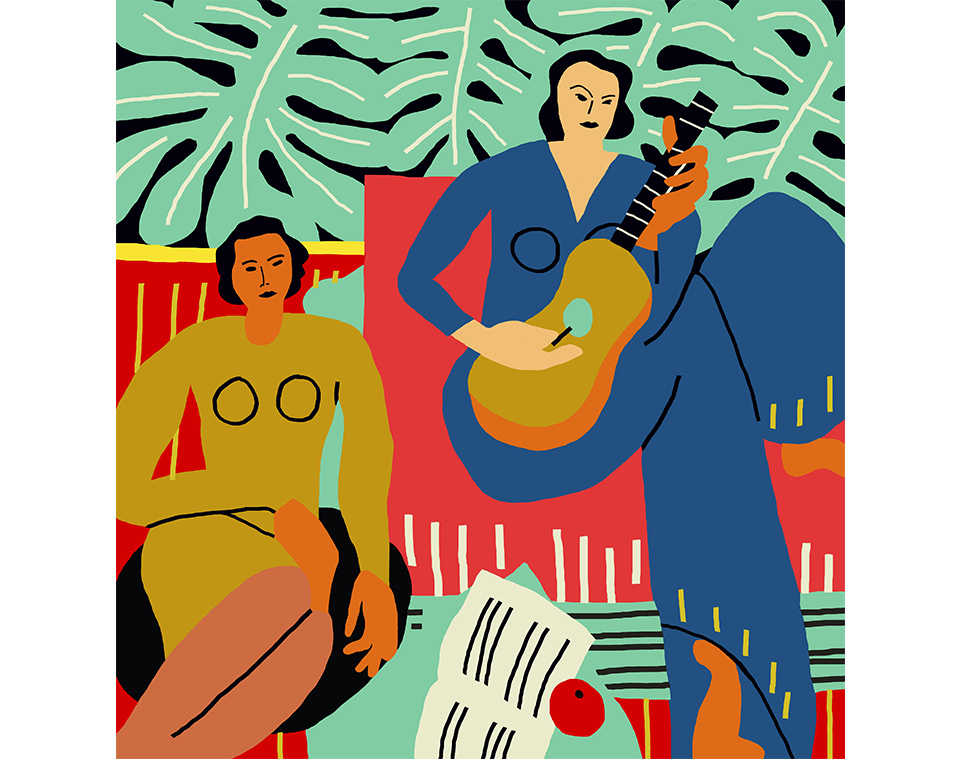 Discover the work of artist Karl-Joel Lrsn and learn all about Sweden native here.
My signature style is…
Colorful, playful and, dare I say, pleasant? As long as someone finds my work to be nice, I'm a happy artist.
And how I came to it…
Just by trying to draw things without really being able to draw.
Favorite subjects to paint…
Recently, it's been people doing stuff. Bodies, movement! After years of skipping all those live model classes in art school I've finally come to understand that drawing people is actually very interesting.
And my preferred medium/tools…
Since a while back it's been Photoshop plus a Wacom tablet. It's such a good way of working for me as I can be very indecisive during my process and this allows me to try things out quickly (and I can just hit "undo" if it doesn't work out).
My art influences include…
Henri Matisse, obviously, the Arps and Sigrid Hjertén — oh, so good!
When I get the artist equivalent of writer's block…
I make some coffee, put on some Billie Holiday and flip through some books or magazines, do a bit of Google Image searching (a lot actually) and hope for a good idea to come along.
Favorite creatives to follow on Instagram…
Oh, there's so many! Maria Midttun, Carla McRae, Cachete Jack, Antti Kalevi, Alessandra Genualdo, Sara Andreasson and Ida Sundin Asp, just to name a few!
A good work of art should always…
To quote, and roughly translate, Isaac Grünewald: "The primary aim of a painting should be that it's a feast for the eyes," and I think that's a good starting point. I'm actually not very good at looking at art so I need a kind of instant first attraction in order to really look at a piece.