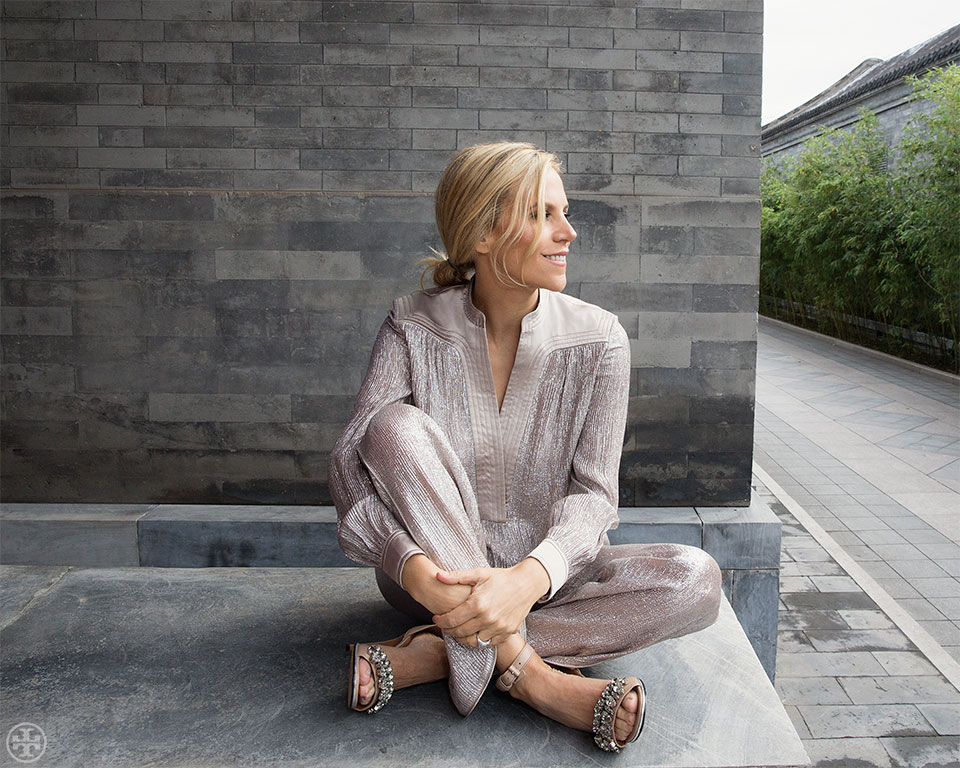 The holiday season is around the corner!
Here, wearing the Caspian tunic and pant, Tory talks to us about it.
What do you love about the holidays?
Everything. It's my favorite time of year. It's when my entire family gets together, either here in New York, or we choose someplace we where we can all meet (preferably somewhere warm). This is my twins' first year in college, so we are all looking forward to having them home for a while!
What are you wearing this holiday season?
Versatility is everything. I like to pack looks that travel easily, like our Caspian tunic and trousers. In metallic pink chiffon it makes a glamorous statement, but it's lightweight and fluid — effortless. We also did it in a midi dress with a peplum detail; I love the languid look of it. For more casual moments, humor and good will goes a long way. We added sequined doves, hearts and "LOVE" to classic sweaters and smoking slippers. They're hard to resist.