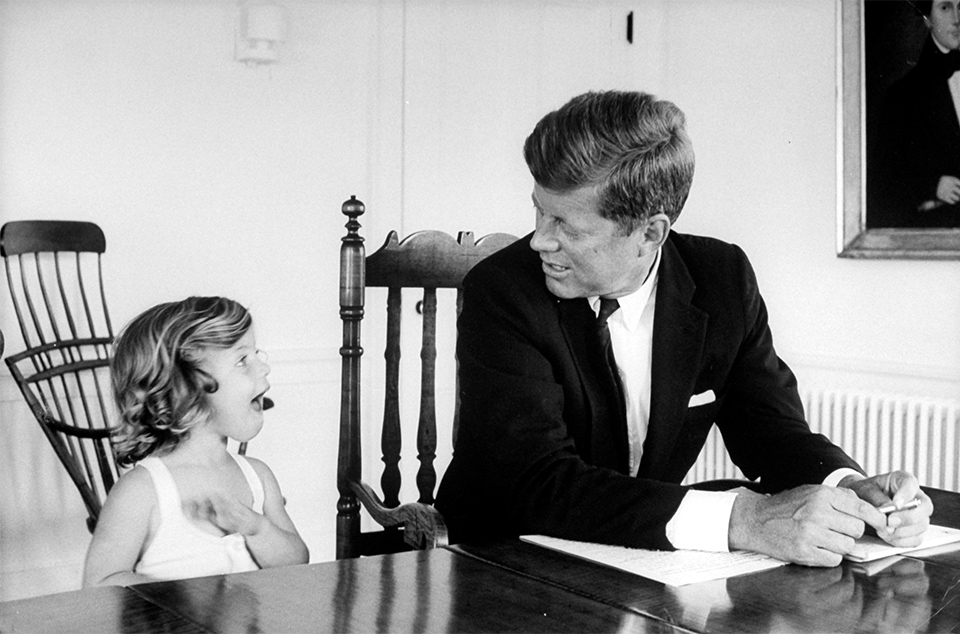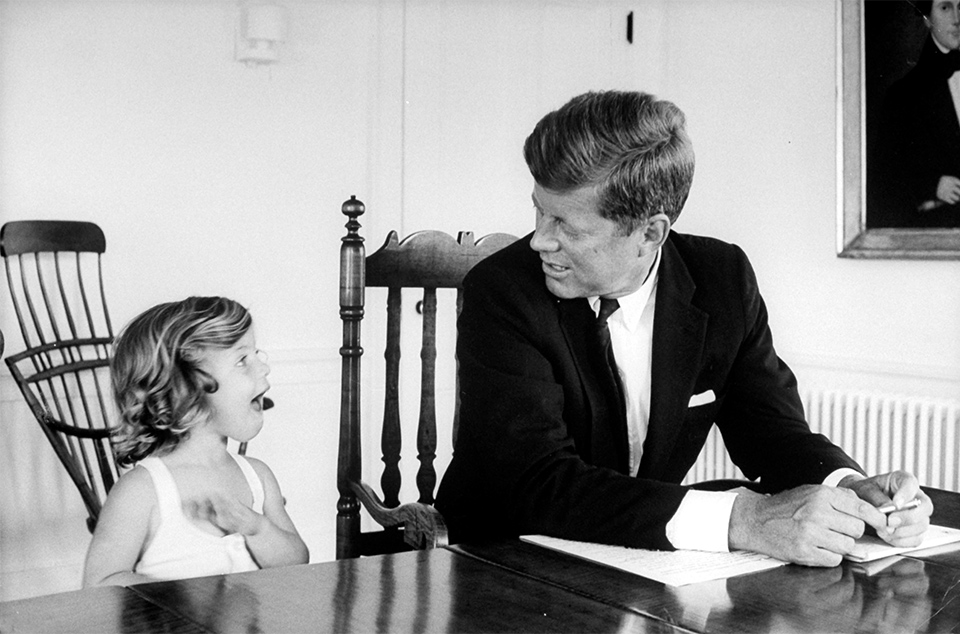 It's the period for gatherings with friends and family — not to mention the month of Sagittarius (November 23 – December 21). Above, a photo of John F. Kennedy and his daughter Caroline, who was born on November 27, that embraces the spirit of the season. Keep reading to get your own horoscope from our astrology expert Susie Cox.
Sagittarius
Happy Birthday, dear Sag! You are one of the most exuberant signs of the Zodiac and always full of adventure. You have a group of Sagittarius planets now that will give you a strong focus and ability to accomplish whatever you want. Use it!
Capricorn
Mercury will be doing a retrograde in your sign of Capricorn from December 15th through January 8th. Use that time to rethink your lifestyle. Release whatever doesn't feel good anymore. This is a great time for a New Year's Resolution.
Aquarius
Venus will enter your sign of Aquarius on December 8th and will remain there until January 4th. What a perfect time for Venus to bless you during the holiday season. Make sure to do something special for yourself this year and hey, you can say it's from Santa.
Pisces
The first week in December is your most creative time during this next month. This is the perfect time to host a holiday party with fun and games galore. You will feel very compassionate, which is also good for the holidays. Do something for others that will make you all feel good.
Aries
The weekend of December 9th – 11th is your power time for this next month. Do something slightly wild and very wonderful during that weekend. Maybe it's the time for a quick road trip to a new destination? Try something you've never done before.
Taurus
The weekend of December 10th is your time to host a family holiday gathering. There will be a sense of calm and joy, despite being so busy during this season. Go overboard with beautiful decorations. This is the year to do it.
Gemini
The Full Moon will be in Gemini this month on December 13th and will be a very high energy time. Mercury turns retrograde on December 19th, so use the week before the retrograde to get your holiday errands complete.
Cancer
The Moon is in your sign of Cancer from December 14th – 16th. Those are your power dates for the holiday season. Invite your family over for a homemade dinner and treats. The mood will be loving and sweet.
Leo
Your sign of Leo loves to get dressed up and go out on the town. The perfect weekend for that will be December 16th – 19th. Wear your most festive outfit and strut. . . you know you want to.
Virgo
There are several planets in Pisces now that will be helping your detailed Virgo become a bit more mellow. You might have some creative flashes around mid-December. Please act them out if your feel moved. Your Virgo will enjoy it.
Libra
You are a lucky Libra now, because Jupiter is in your sign and will remain there for the next year. Something even more special is that the Moon will join Jupiter, both in Libra, for Thanksgiving! Have a wonderful family holiday, sweet Libra.
Scorpio
The last week in November is your power time for this next month. You will feel energized and ready to tackle the holiday season. Just make sure you take some private time for yourself, even in the height of the season. You will be glad you did.