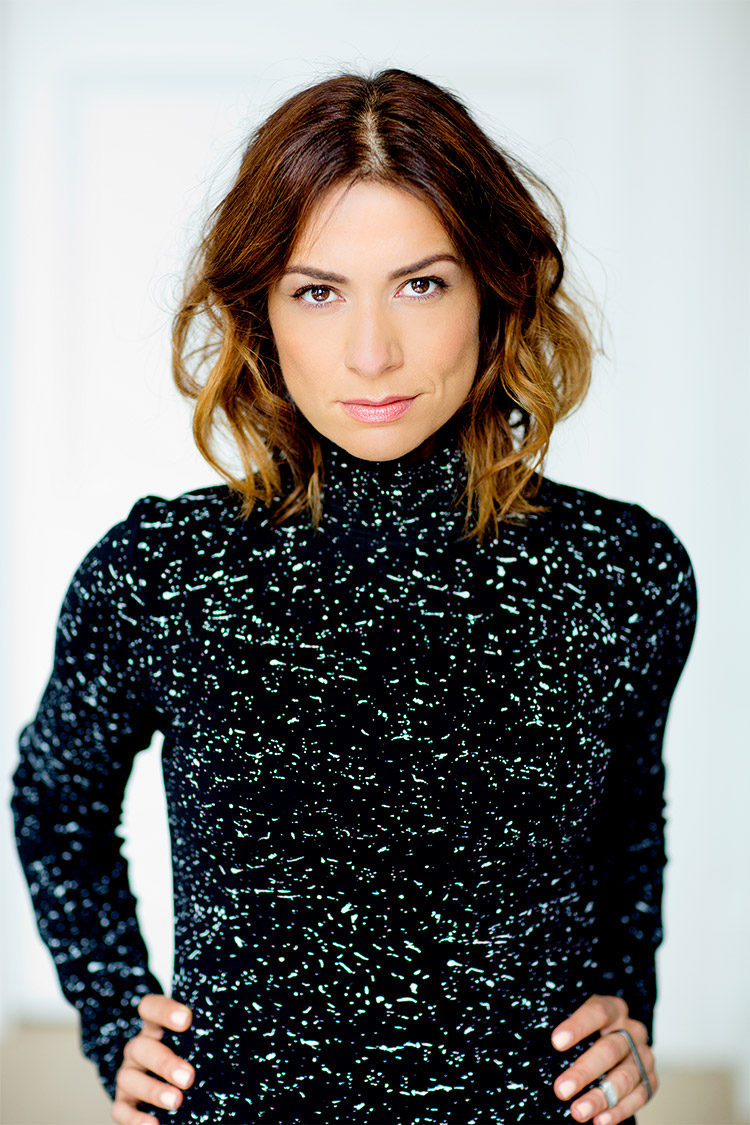 Heading up London's Serpentine Galleries is no easy task. There are currently two major shows on view — a spotlight on architectural pioneer Zaha Hadid, which takes a deep dive into her drawings, sketches and rarely-seen private notebooks, and another on artist Lucy Raven, whose work explores the unseen of image production (for instance, what happens between the frames of a film) — not to mention countless press requests, fundraisers to plan, artists to visit… But it's all in a day's work for CEO Yana Peel. Here, the art veteran and mother-of-two gives us a peek into her life, from sunrise to sunset and beyond.

6:30 AM

Wake up to the light through my window and the Drake ringtone of my phone. (You can take the girl out of Canada…). Five minutes of Headspace meditation before scanning any *urgent* emails and Whatsapps from international partners and friends overnight. A quick decision on which of my personalities will dress the Gemini in me: favored friends like Roksanda, Peter Pilotto, Mary Katrantzou, Erdem or a nod to my decade in Asia with Masha Ma, Sacai, Junya Watanabe. Bodas underneath, always!

7:00 AM

Fuel up with a coffee by Cru and Rude Health almond milk, while discussing a spectrum of newspaper headlines with my 11-year-old son as I urge him out the door with the message, "Better to debate a question and leave it unanswered than answer a question without a great debate!"

8:00 AM

The Spotify-soundtracked school run with my six-year-old daughter gets me into Kensington Gardens for nine. Yes, I work in a park — a truly open landscape for art and ideas!

9:00 AM

The Serpentine Gallery began life as a 1930s teahouse. My small but perfectly-formed office atop the gallery is truly a room with a view — with custom wallpaper in very calming pastels by the artist Marc Camille Chaimowicz, who exhibited his beautiful Autumn Lexicon here earlier this year. And countless books, because "books do furnish a room…"

9:15 AM

My day can't begin in earnest before I've stopped in for a chat with our artistic director Hans Ulrich Obrist. HUO and I are old friends and new colleagues and we are galvanized by shared interests (and a shared snack drawer of nuts, seeds and soups)! It's a creative partnership that works because we are both pathologically curious and optimistic, encouraging cultural collisions and improbable pairings across art, architecture, design, music and beyond. The multi-disciplinary, cross-silo approach to art at the Serpentine is what makes our non-collecting institution so exciting and exceptional!

10:00 AM

A moment to scan the overnight press for our new shows – Zaha Hadid: Early Paintings and Drawings and Lucy Raven: Edge of Tomorrow (we always try to encourage discovery by pairing emerging and established artists across our two galleries). Zaha was a close personal friend and had a history that reaches back two decades with the Serpentine Galleries, so it's been an emotional show for everyone to assemble and so gratifying when audiences appreciate it.

11:00 AM

Time to catch up with our curator of digital Ben Vickers. Technology is key to our vision: the VR experience at the centre of Zaha's exhibition allows you to step into her paintings and experience her world in 3D. Collaborating with Google Cultural Institute in this role is incredibly exciting, as it was when I ran Intelligence Squared (which I now co-chair).
11:15 AM

A meeting with Elizabeth Saltzman and Ebs Burnough about the Serpentine Summer Party. It's our key fundraising event of the year and finding perfect partners is key, especially as Grayson Perry promises to bring us "The Most Popular Art Exhibition Ever!" next year. Our chairman Michael Bloomberg has been known to say "no party has a monopoly on good ideas," but I have suggested to him this is one party that will certainly try.

1:00 PM

Lunch is often on the go, but I might have a meeting in The Magazine, the award-winning restaurant attached to our second gallery, the Serpentine Sackler, which opened in 2013, designed by Zaha Hadid Architects. Our architectural pavilions have earned us Dezeen's top design destination in the world award and we are just now selecting the next one, with guidance from David Adjaye OBE, our newest board member, and Sir Richard Rogers, one of the Galleries' oldest and dearest friends.

2:00 PM

An artist visit. Today it's Arthur Jafa, the legendary US filmmaker whom we'll be exhibiting here next June. Arthur is the man behind Solange Knowles' latest music videos. He's over to see Lucy Raven's show — he is a big influence and it's wonderful to walk around the show with him.

4:00 PM

I head back to the development office for our regular all-staff meeting. It's the engine of our nonprofit organization, as 85 percent of funds are privately raised each year from corporate partners and private donors. It's precious time to share good news, enthuse the team of 65 about our future shows and vision, and welcome new staff members to the Serpentine family.

6:00 PM

Time to leave the office (despite the best efforts of my tireless EA) and head home across the Serpentine Bridge. For HUO and me, this bridge has become a powerful symbol of what we want to achieve at the Serpentine: connecting artists and audiences, paintings and ideas, a sense of the old and the promise of the new.

7:30 PM

Finally I get to debrief with my most important advisors: my husband and children.

8:00 PM

Hosting a Garden Supper for our Council Members at Mark's Club to share our forward calendar of events for supporters and friends: a visit to Jeff Koons' studio in New York, tailored private collection tours during Art Basel Miami Beach and a trip to see the best of the East in Hong Kong and Shanghai in March.

10:00 PM

A nightcap at The Arts Club with a dear friend who curates the collection of this Mayfair gem, to catch up on the must-see shows (and must-hear artworld news) that I may have missed during these first 100 days of the #dreamjob.