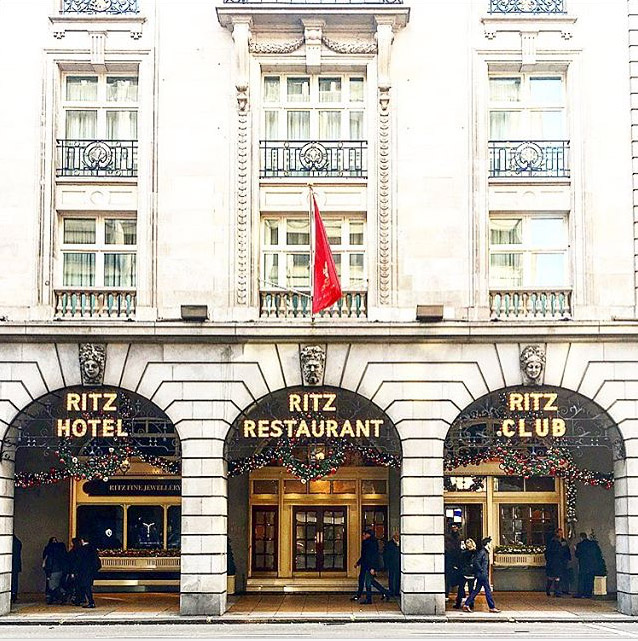 As Tory Daily's London Issue continues, we meet up with jewelry designer Elizabeth Gage, who's known for seriously fine finery that melds gorgeous gemstones with exacting craftsmanship. Picture lovely swan-shaped cameos engraved with a dancing ballerina, gradient black opal statement necklaces and cocktail rings featuring carved gold leaves surrounding a gobstopper cabochon emerald. Here, from her atelier in Belgravia, Gage gives us an insider view into her city and shares her must-visit destinations.
The Ritz Hotel | 150 Piccadilly
Insider tip from Gage: Go for afternoon tea at the Palm Court. That's when she loves going.
Kruszynska Couture | 35 Beauchamp Place
"Kruszynska has the most beautiful evening dresses I have ever seen," says Gage. "No two are alike."
Nicky Phillips | 19 Ryder Street
"Nicky Phillips is a very sought after British portrait artist who works from her studio in Chelsea," says Gage. "Artist to the British Royal family, she recently painted the Queen and her corgis.
Physic Garden | 66 Royal Hospital Road
With over 5,000 edible, medicinal and historical plants, the Physic Garden — as Gage notes — "London's Secret Garden, right in the heart of Chelsea."
Cosmetics à la Carte | 192 Pavilion Road
For a beauty pick-me-up in London, Gage recommends Cosmetics à la Carte in Chelsea. "It's a wonderful place for the purest make-up without parabens," she says.
Emma Hope Shoes | 53 Sloane Square
Come here for the "stunning British shoes," Gage recommends.