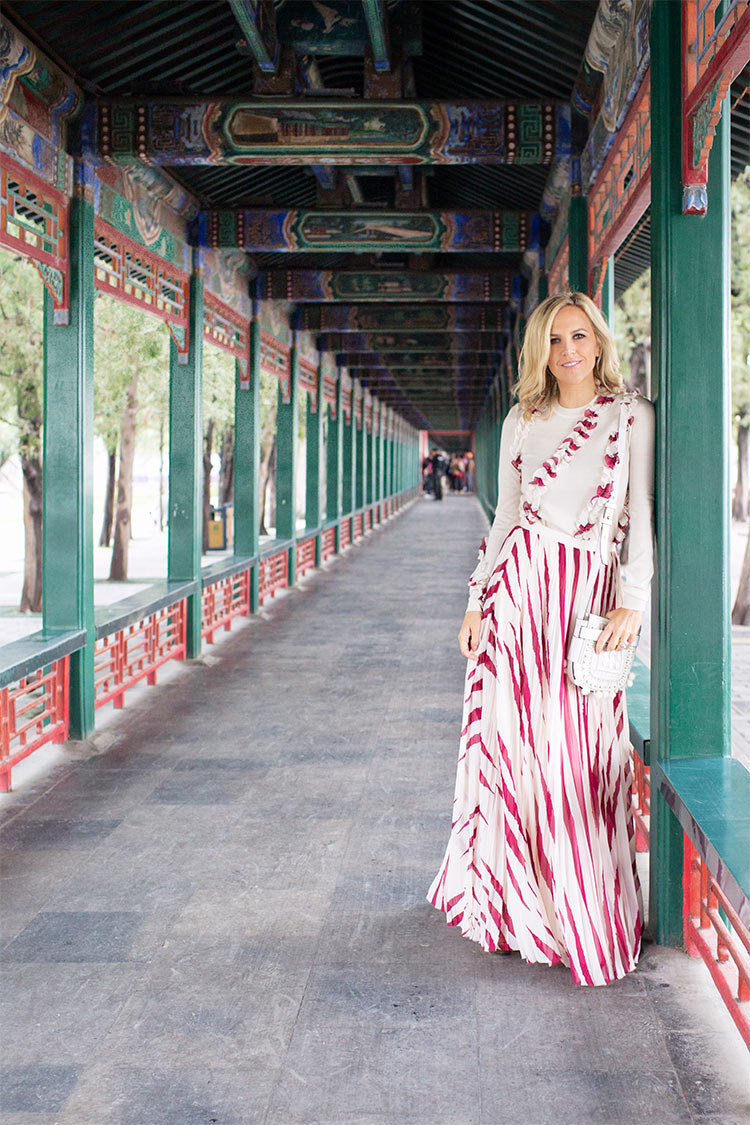 What are your New Year's plans?
I spend New Year's Eve with my family. Whether we're in New York, Antigua or traveling, I love ringing in the new year surrounded by my loved ones.
What will you be wearing?
It depends on our final plans, but I like going for color and print. Like our Lucea sweater and skirt, which I'm wearing in this picture with the Gemini Link pom-pom small cross-body. The red and cream are festive, and the chiffon ruffles add just the right amount of detail. The stripes remind me of an animal print, just reworked. And a long skirt works year-round.
What are your New Year's resolutions?
I don't follow resolutions so much as continue to try to be active, to read more and to work as hard as I can. Most importantly, I want to make as much time as possible for my family and friends.
If not resolutions, what are your wishes for 2017?
For everyone I know (and don't know) to find peace, joy and love.