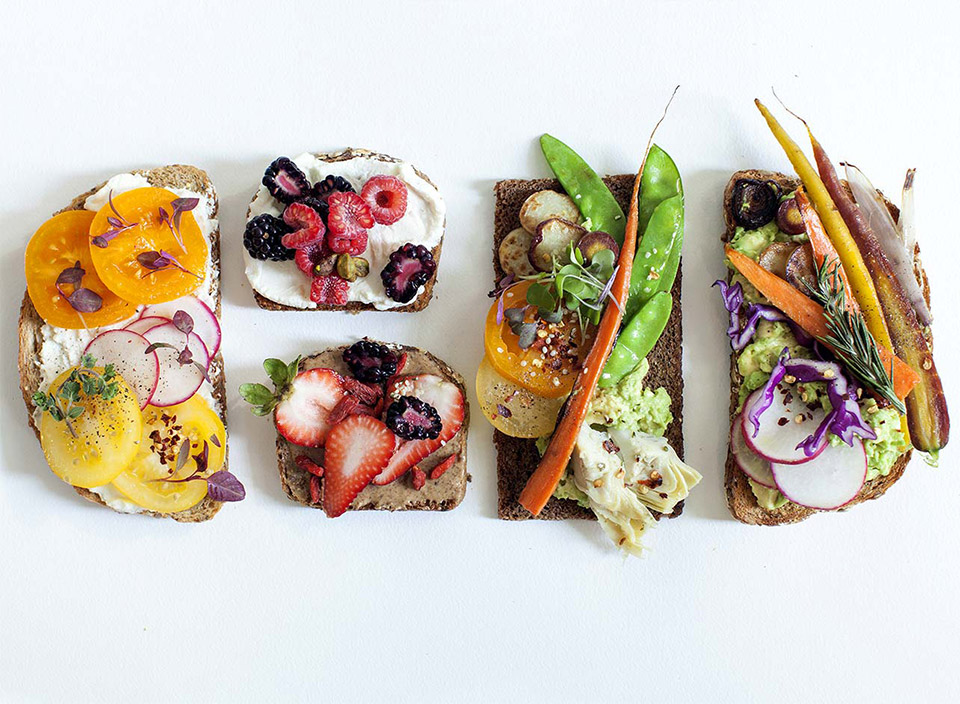 Founded by childhood friends Whitney Tingle and Danielle DuBoise, Sakara Life is more than just a meal-delivery service serving up organic and plant-based eats. It's a lifestyle, as the founders frequently note, one they augment with its own magazine, The S-Life Mag, which is filled with everything from beauty tips to delicious recipes — including Toast with Toppers seen here. Tingle and DuBoise recommend making the dish your own, topped with your favorite herbs, fruits, vegetables, jams… anything you like, basically. Below, the two share their recipe to cashew cheese — a healthier take on your usual cheese spread but just as delicious on toast — plus a few of their favorite topping combinations.
Cashew Cheese Spread
Ingredients
1 c cashews, soaked in 3 cups water for at least 1 hour
2 tsp fresh squeezed lemon
1/2 tsp Himalayan salt
Black pepper to taste
1/4 c water
Directions
Soak, drain and rinse the cashews. Throw them in a blender or food processor, along with lemon, salt and pepper. Pulse for about 1 minute to combine, then add water and process until completely smooth.
Toast with Toppers Options
1. Toasted sourdough, cashew cheese spread, juicy farm fresh tomatoes, sliced radish, micro-greens and red chili pepper flakes
2. Toasted Ezekiel, cashew cheese spread, strawberries, blackberries, raspberries, goji berries and pistachios
3. Rye loaf, smashed avocado, pan-roasted carrots and snap peas in olive oil, tomatoes, marinated artichokes, micro-greens, Himalayan salt and red chili pepper flakes
4. Toasted sourdough, smashed avocado, pan-roasted onions and carrots in olive oil, sliced radishes, cabbage and rosemary