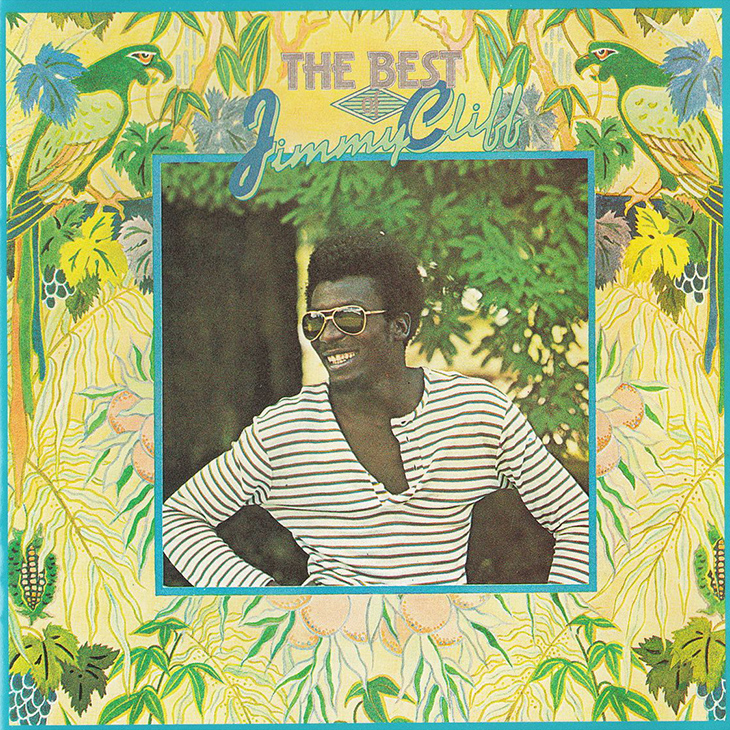 Before Bob Marley, there was Jimmy Cliff. Rolling Stone called him "reggae's first global superstar." While he may not be reggae's most visible symbol today — more on why below — no conversation about the genre is complete without him; Cliff was instrumental in bringing the sounds of Jamaica to the world. Here, our cheat sheet to the man and his influence.

The Name Game
You know that saying, "Dress for the job you want, not the job you have?" That's exactly what Jimmy Cliff did — with his name. He was born James Chambers, in 1948. "I chose Cliff because cliffs are high places and that's where I wanted to be in the world," explained the artist, who made the switch when he moved to the big city of Kingston in 1961 from his native St. James countryside (The Age, 1993).
The Doctor Is In
Actually, now he goes by Dr. Jimmy Cliff — the reggae star has an honorary doctorate from the University of the West Indies.
Ready for My Close-Up
If Cliff had his way, he would have shot into fame on the stage or silver screen — not on the Billboard charts. "Acting was my first love," he told the Hobart Mercury (2015), "but it was more difficult in a small country like Jamaica to say 'I'm going to be an actor.' There was only a few places that would put on plays, it was a very small field. But writing songs and singing them was a much bigger field, so I went down that road." Lucky for us.
Newsies, Jamaica Style
That isn't to say Cliff came late to the singing game. He was already singing at his local parish at age six and, during his childhood, sang headlines from the papers in the streets. "I would call out the headlines in a singing style, and I really got people to buy the paper!" he recalled to The Washington Post (2004). "I had to walk two and a half miles to pick up the papers and come back and sell them off, then go back to school to do extra lessons. It was a big learning process, and it got my vocal chords going."
"Hard" Times
Cliff did make a splash as an actor, most famously in 1972's The Harder They Come, about an aspiring reggae singer-turned-Kingston outlaw who goes out in (spoiler alert!) a blaze of bullets. The film put Cliff, who played the central character Ivanhoe Martin, on the map while its soundtrack — with songs by Cliff, Desmond Dekker, The Maytals — helped popularize the island sound worldwide. Alas, Cliff's subsequent roles didn't quite hit the same heights as that cult movie (case in point: Marked for Death with Steven Seagal). His cinematic music credits bode much better; Cliff gave us the now-iconic cover of Johnny Nash's "I Can See Clearly Now" from Cool Runnings and, yes, "Hakuna Matada" from The Lion King — the non-Nathan Lane version.
Eclectic Currents
Cliff's career may have begun with reggae, but it certainly didn't end there — which, some say, is why Marley came to epitomize the movement. Cliff has dabbled in soul, pop and rock and has collaborated with everyone from Eurythmics' Dave Stewart and The Clash's Joe Strummer to Khaled Hadj Ibrahim and Kool and the Gang. As he explained to The Independent in 2003, "I felt, If I put me in this one little bag, I'm going to be suffocated. How am I going to say what else I want to say?"
Sunny Daze, Forever
There is one common thread throughout Cliff's career though: His music offers a big, bright bolt of uplift. Consider the titles to some of his classics: "You Can Get It If You Really Want" and "Wonderful World, Beautiful People." Even his stirring antiwar songs — like "Vietnam," which Bob Dylan once called the best protest song — are spirited and energizing. The man himself, it turns out, is just as buoyant as his tunes. "If Colonel Sanders came across even half as nice as Jimmy Cliff," wrote the Los Angeles Times (1993), "those chickens would be roosting on his outstretched arm — even the arm holding the cleaver. Cliff is so relentlessly upbeat, he could persuade a cat to marry a vacuum cleaner. Compared with Cliff, Mr. Rogers seems like Don Rickles in traction." To paraphrase Billy Crystal as Harry Burns: We'll have what Cliff's having, please.