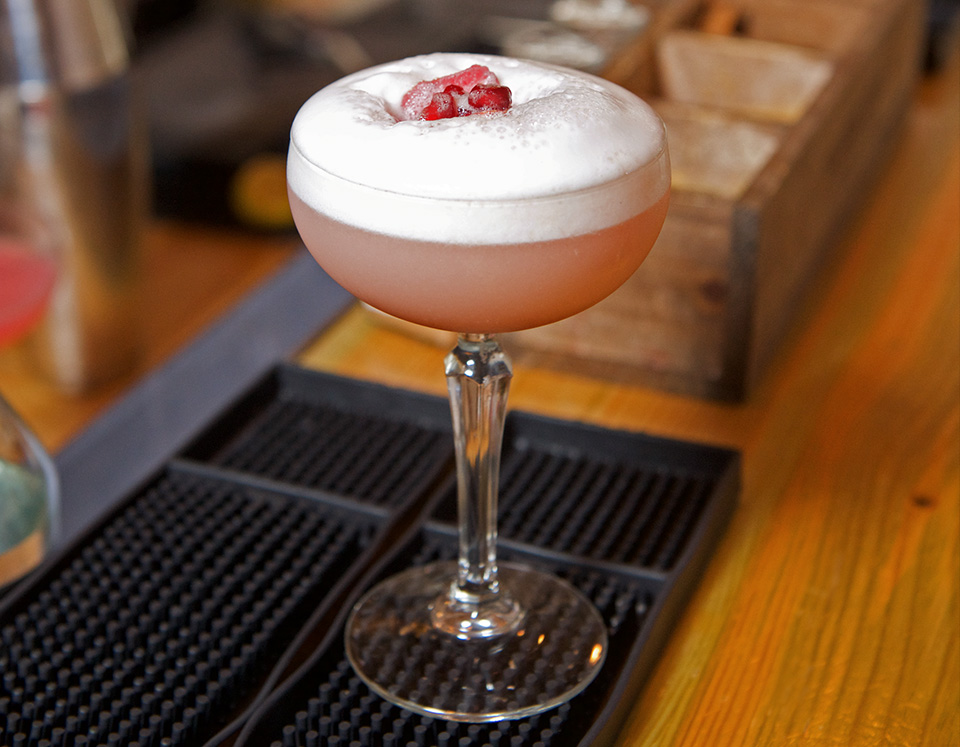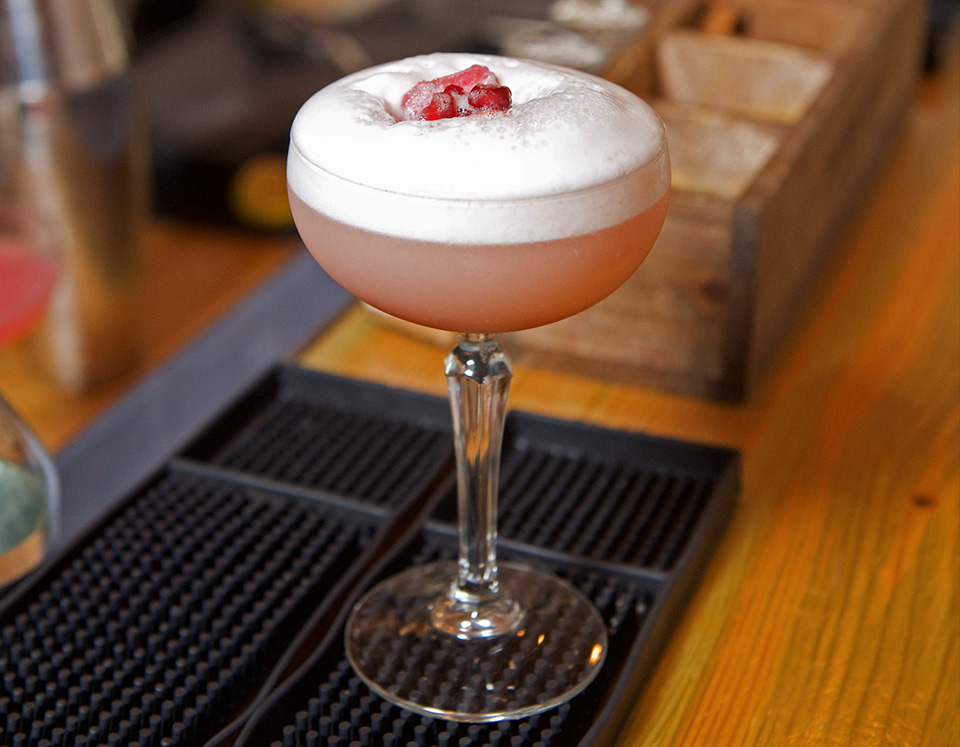 Can't make it to Jamaica or April Jackson's Jamaica-in-London eatery Three Little Birds? Well, you can bring a bit of both to you. Here, Jackson shares two recipes from her restaurant. And if you haven't already, read our interview with Jackson here.

POMEGRANATE RUM SOUR
Ingredients
50 mls Jamaican White Rum
25 mls homemade pomegranate syrup
25 mls fresh lime juice
1 egg white
Directions
Chill glass. Add ingredients to a shaker and dry shake. Shake again with a few ice cubes. Double strain into the glass. Garnish with pomegranate and enjoy.
COCONUT-CRUSTED PRAWNS
Ingredients
20 prawns, peeled and deveined
2 tbsp smoked paprika
½ Scotch bonnet pepper, chopped finely
1 tsp salt
1 tbsp chilli powder
2 cups desiccated coconut
Directions
Marinate prawns in paprika, pepper, chilli and salt for at least 30 minutes (preferably overnight). In one bowl, beat the egg and in another bowl put the coconut. Dip the prawns in egg and then coconut flakes, repeat once to get a good crust. Fry in oil at 175°C (347°F) for 4 minutes. Serve with pineapple salsa or homemade pepper jelly.