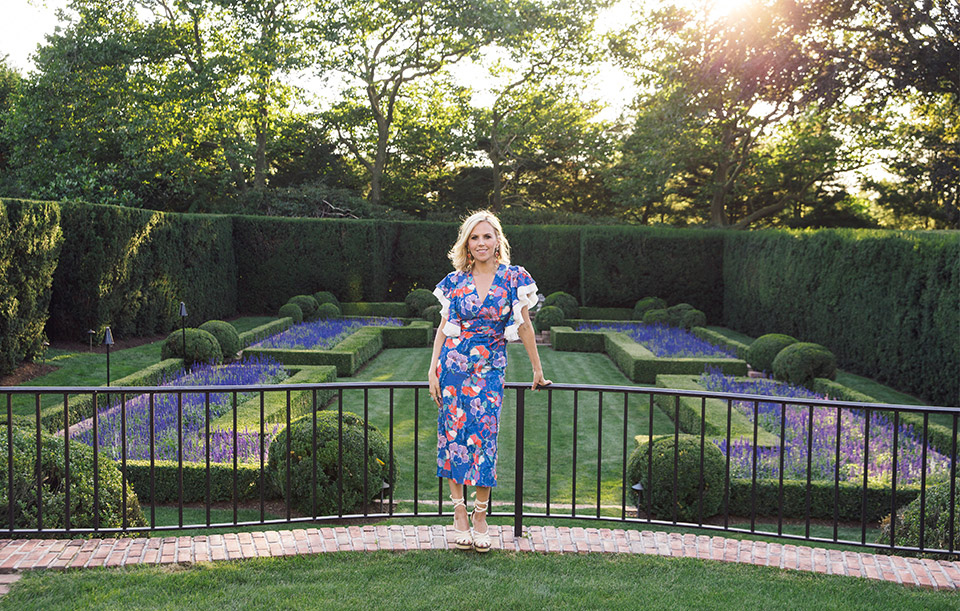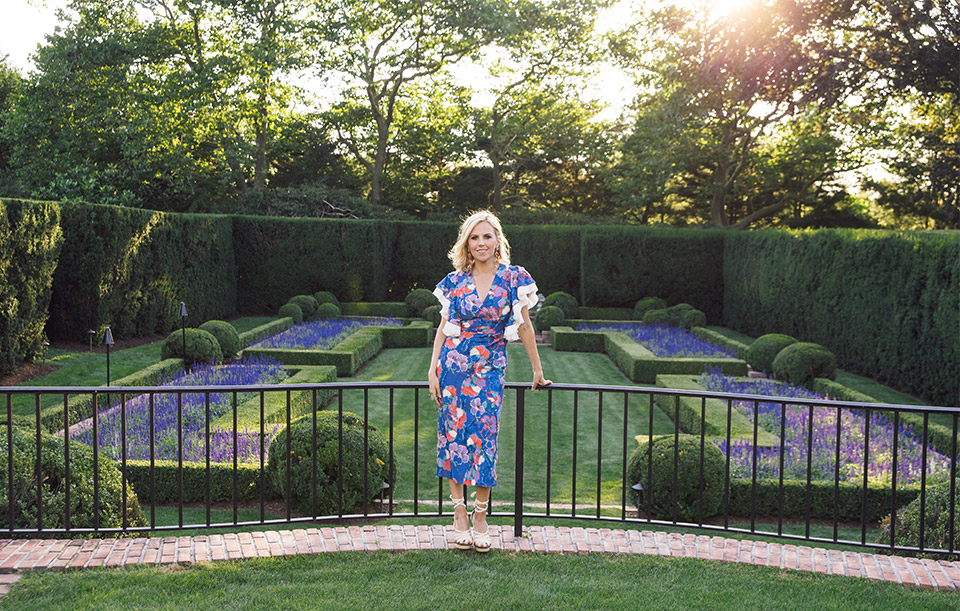 Wearing the Natalie dress, Tory talks to us about the new collection.
What inspired Resort 2017?
Round Hill, Jamaica, in its heydey and the idea of island living… relaxed and refined. While we were designing, we had pictures of both Bob Marley and Babe Paley on our moodboard. They were so effortlessly cool and elegant in their own rights.
How do Baby Paley and Bob Marley translate to clothes?
There's an emphasis on texture (pleating, fringe, raffia, jacquard, crochet), graphic stripes — from engineered to tie-dyed — as well as subtle volume, seen in the ruffled sleeves and wrap dresses. Everything has a clean, sportswear spirit, from printed wrap dresses and maxi skirts and tons of tie-dye effects on long dresses.
What about accessories?
Accessories mirror the mood and feature tassels, pom-poms, feathers and shells on sandals, bags, pendant necklaces and statement earrings.
Do you have a favorite look?
I'm partial to a colorful backpack with pompom details that is also waterproof.