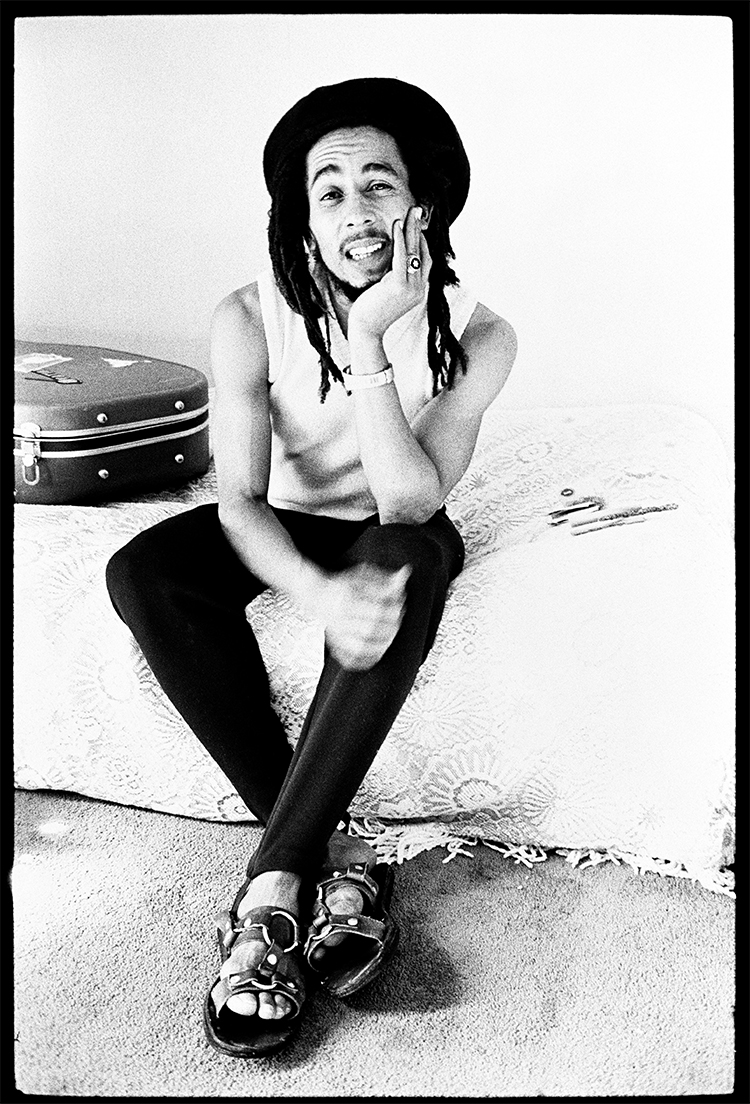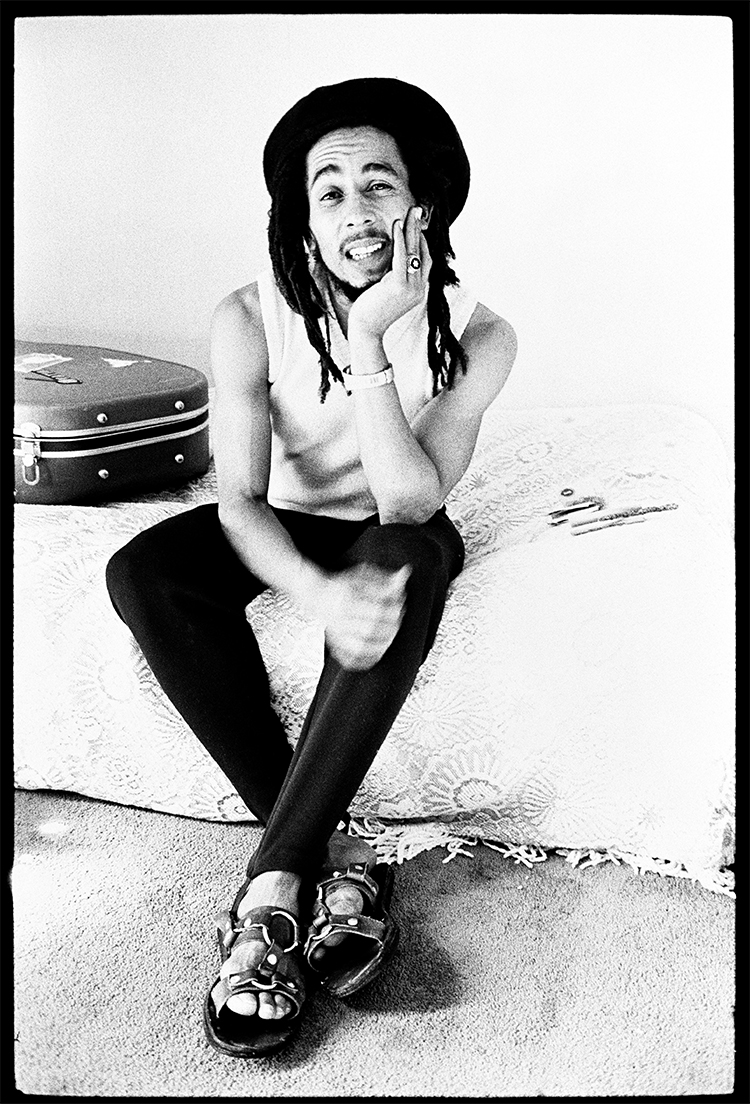 They're bohemian. They're unconventional. They're humanitarian. That's how astrology expert Susie Cox, in her book Susie's Sun Signs, describes Aquarians. But she could very well be describing one Robert Nesta Marley, a.k.a. Bob Marley, born on February 6th. Because what is this reggae legend if not bohemian, unconventional and humanitarian?
"The ultimate Aquarian contribution is your love of humanitarian causes," Cox writes. "Your sign knows that if many gather together with one purpose in mind, change will occur." That single statement defines the social unity Marley preached throughout his too-brief life. There's no separating his music from his spirituality and Rastafarian beliefs. Remember his lyrics to One Love? "One Love! One Heart! Let's get together and feel all right," he sang. Or his One Love Peace Concert in Kingston, Jamaica? At that 1978 event, held in the midst of a civil war, Marley himself joined the hands of Michael Manley and Edward Seaga, the leaders of the country's two opposing parties. "[Aquarians] say, 'Everything is perfect,'" continues Cox. "It's all meant to be. Just let it go.'" Or in Marley's words: "Don't worry about a thing cause every little thing is gonna be alright."
To discover your horoscope from Cox, now that we're in the air sign of Aquarius (January 19th – February 18th), keep reading.
Aquarius
Happy Birthday, Aquarius! Did you know that the Chinese New Year starts after the New Moon in Aquarius each year? So, your sign is very important. Enjoy your New Moon on January 27th!
Pisces
There is a party of planets in Pisces right now, which you are probably feeling. Venus and Mars will be joining in late January and early February. Art, music and yes, love is in the stars for you. This will be a memorable birthday for you.
Aries
There is a group of planets all going into your sign of Aries from January 29th to February 3rd. Venus, Mars and the Moon all enter Aries within those few days. This could easily be a coming out party for you! Do something bold to make a change in your life.
Taurus
The first week in February will bring a solid, almost invincible energy to you. Plan to accomplish things that you have been putting on the back burner. Now is the time to finally deal with them and let that phase go. You can do it!
Gemini
Dear Gemini… you are in quite a time now as you take a deep look at your lifestyle. Are you doing what you want each day or do you need to change things up a bit? This is the time to do some inner searching and you might just realize you are already where you want to be.
Cancer
You are a water sign and feel your emotions deeply, sweet Cancer. The first week in February will bring some sudden situations that will trigger off some deep feelings. Don't feel bad if you are more emotional than usual — it's in the air.
Leo
The Full Moon is in Leo this month and is actually a Lunar Eclipse on February 10th. An eclipse in your sign often gives you a chance to release something that is unwanted or unnecessary in your life now. See it as freedom.
Virgo
This is a good month for you to look at your finances and get everything in order. Your Virgo is organized anyway, but there might be some changes in early February that will need your attention.
Libra
Libra is the romantic of the Zodiac and it just so happens that the Moon is in Libra on Valentine's Day this year. Even if you don't have a personal relationship, send love to all those special in your life. You will feel the love!
Scorpio
There is a group of planets now that could bring you a glimpse of your past family patterns. Take a close look at your family dynamics, as it could be changing soon.
Sagittarius
Your power dates this month are January 23rd to 25th. You will likely run into an old flame in a surprising way. Are you finished with this person? Are they done with you? Or is there still something there to complete? You will soon know.
Capricorn
Mercury just got finished doing a retrograde in your sign of Capricorn and is still in your sign until February 7th. Did you let things go? If there is more to release, you still have some time.