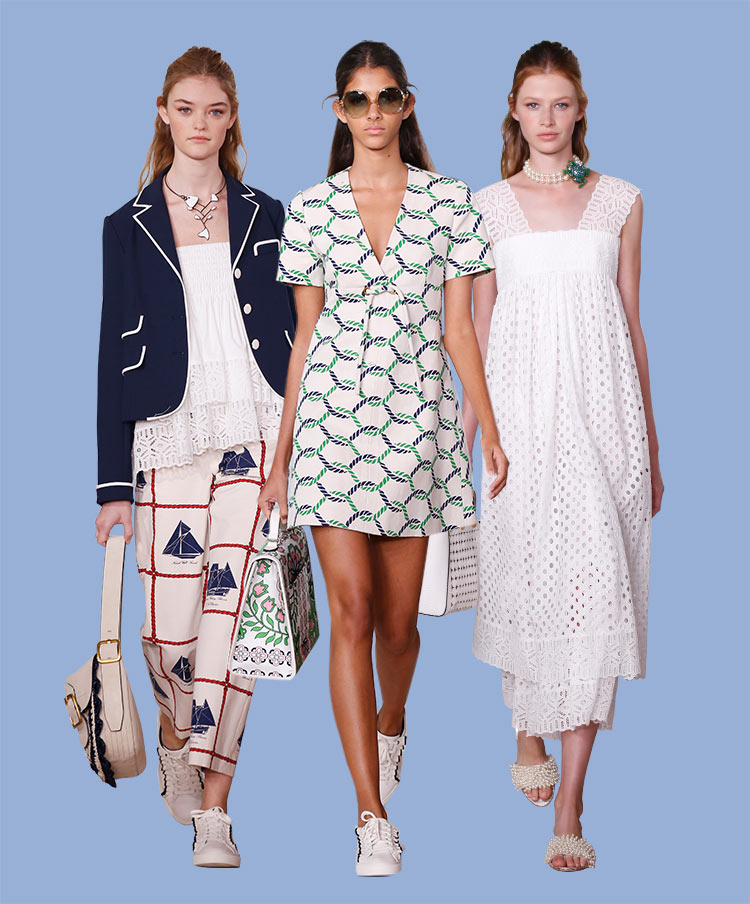 We talk to a trio of fashion models about their go-to winter escapes.
WILLOW HAND
My winter getaway…
I go home to Florida, near Tampa. It's nice to get back into the sun when it's cooler everywhere else. It's always hot in Florida.
For first-time visitors, I recommend…
Three Sisters Springs — it's the only place in the world where you can legally swim with manatees. They'll swim right up to you and you can pet them; they are super friendly. It's magical.
Packing essentials…
Lots of sunscreen because, even in winter, Florida is still super hot and sunny. And bug spray.
ANNA LUND SORENSEN
My winter getaway…
I love skiing, so the Alps in France.
And why I love it…
It's really breathtaking and beautiful. And the food is really good in the Alps. In the summer, people go hiking. It's a super-nice place.
The local eats…
They put cheese and bacon, the local bacon, on everything — it's so good.
The best view…
Mont Blanc, the tallest mountain in the Alps.
My ski tips…
Try to look at the locals and see how they do it; pick up some stuff from them. And don't be afraid to shake your hips a little.
BRITTANY NOON
My winter getaway…
Antigua, where I'm from.
For first-time visitors, I recommend…
A circumnavigation tour with Excellence — it's the best thing ever. You're on a catamaran all day and go around the island. You get to go to eight of the best beaches, they feed you, you can go snorkeling…
Packing essentials…
Swimsuit — a must have — and lots of sunscreen.
Best beaches there…
Hermitage Bay and Half Moon Bay. The water is so clear there. I love water where I can see my feet.
The must-visit restaurants…
The best sushi place — I'm a fan of sushi — is The Larder. I also love Dennis Bar, which is on the beach.
The local eats…
My favorite is seasoned rice. It's rice and pork and red beans and it's just the best thing ever.
One thing you can get in Antigua you can't get anywhere else…
Pink sand. We have a sister island called Barbuda, which has a pink sand beach.
Explore more features from Fashion Week Issues, past and present.