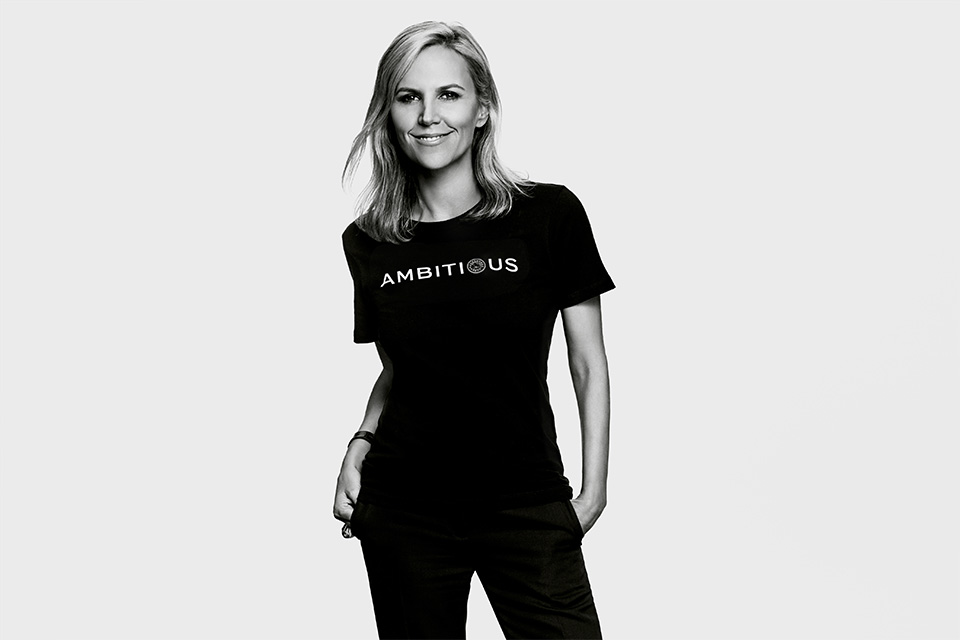 Ambition
. For women, that term tends to be cast in a negative light. There's a double standard — ambition is often seen as a great attribute in men and as a negative in women. But it shouldn't be.
To celebrate Women's History Month and mark International Women's Day tomorrow, we're kicking off a special issue dedicated to embracing ambition. For Tory, it's a particularly personal issue. "In my first interview with The New York Times in 2004," she recalls, "when the reporter mentioned the word 'ambitious,' I commented that the word annoyed me. A friend of mine said, 'You should never shy away from that word.' She was right. I realized that I had bought into the stigma that women shouldn't be ambitious — that it was unattractive. That creates a harmful double standard that we must overcome in order to achieve equality."
For more on Tory's thoughts about ambition, read her new essay on LinkedIn.