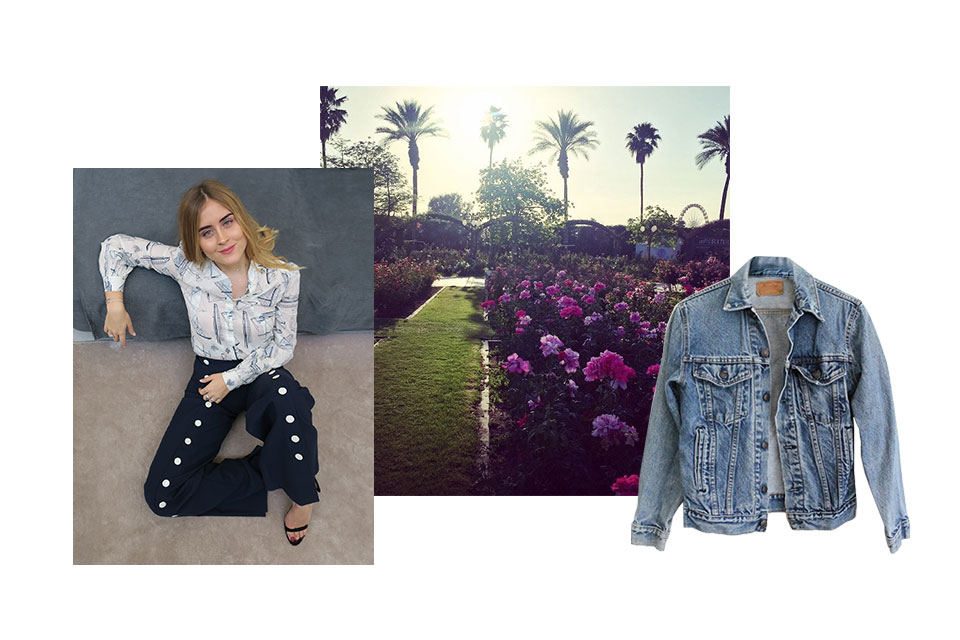 In search of more style inspiration? Then check out Valentina Ferragni's Instagram. The younger sister of digital entrepreneur Chiara Ferragni of The Blonde Salad is paving her own street-chic way. Wearing Tory's Kia bow blouse and Carrie pant, she takes some time out to chat with Tory Daily.
This spring, I'm looking forward to…
Traveling! I have planned two big journeys in the next month: first Japan, then Coachella! I love traveling especially when the weather is nice, warm and sunny! Can't wait to share all this with my followers.
Favorite spring flower…
My favorite flowers in springtime are tulips. I love the range of colors and how many different shades they can have — they simply brighten up my day. I like them so much that I recently shared an Instagram picture only with tulips.
And warm-weather must-have…
A jean jacket! Because you can wear it in different ways (over the shoulders, around the waist or just as a simple jacket) and you can wear it with everything, from a skirt to trousers to a little dress, which is my favorite combination!