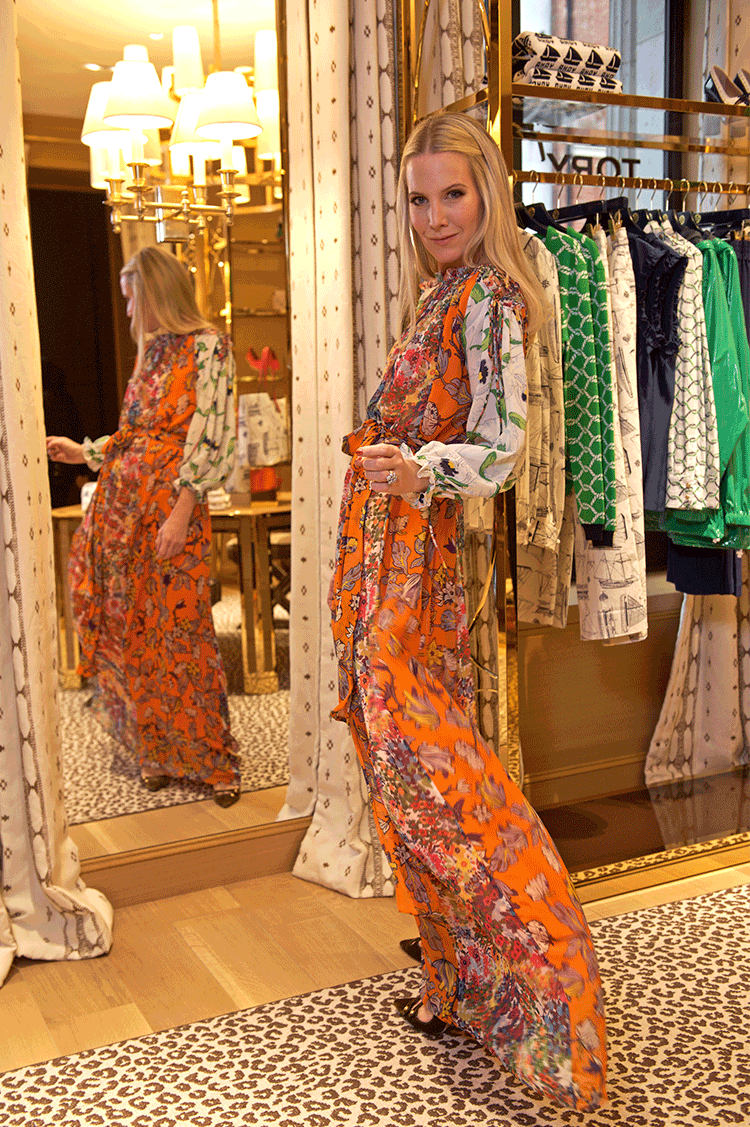 Next time you stop by our new store on London's Regent Street, why not make a day of it? We asked girl-about-town Alice Naylor Leyland of Mrs. Alice for her tips on the buzziest spots in the neighborhood. Here's her run-down, from the best pre- and post-shopping jaunts (lunch! cocktails! flower markets!) to the top spa for relaxing after your adventures. Plus, photographed at the store in our latest collection, she shares some great style tips, too.
Favorite part of the Tory Burch Regent Street store…
The orange trees and blue and white urns around the store. Love these colors together.
Nearby lunch spot — and what to order…
The Wolseley for an Arnold Bennett! It is a smoked haddock omelette and so delicious. Order with fries.
Spa — and my recommended treatment…
Darphin Illuminating Facial at Spa Illuminata. You literally walk out glowing!
Best place for people watching…
Chiltern Firehouse. It's so naughty there — still!
Scenic views…
You get wonderful views of the city on the roof of the Hotel Cafè Royal on Regent Street.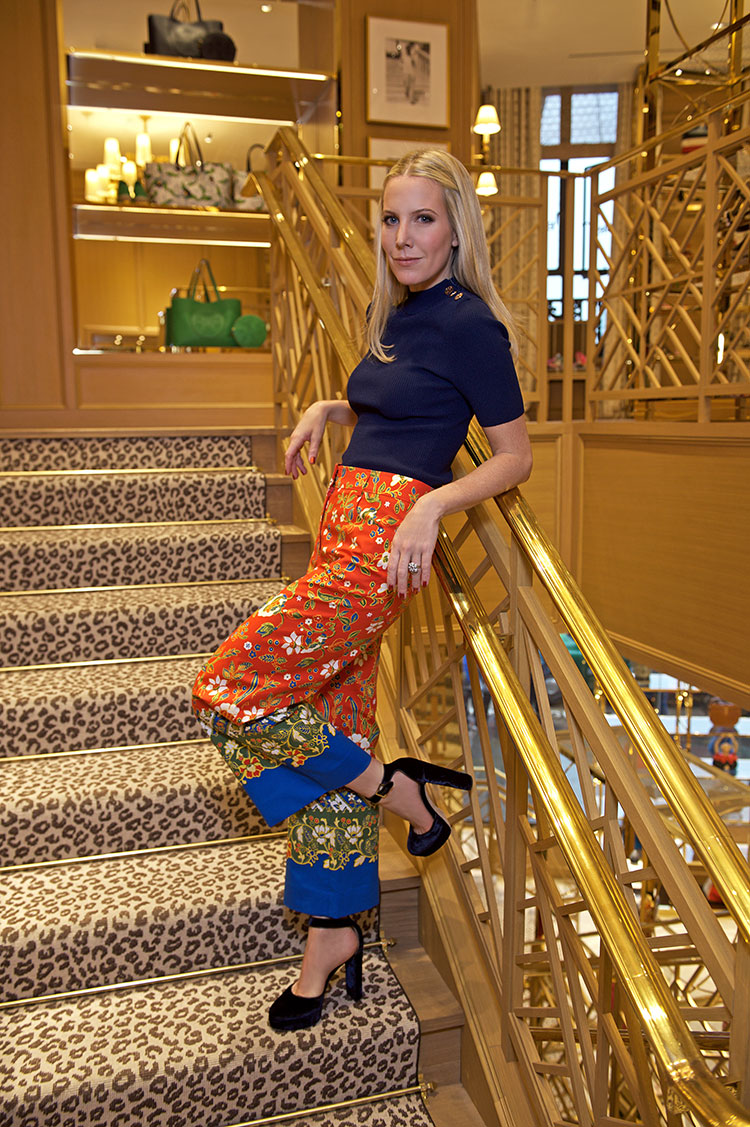 Must-see London attraction…
For me
Columbia Road Flower Market
is unbeatable. And you won't find many tourists there! Best flowers in the city. From peonies to delphiniums, they have it all.
Dinner destination — and what to order…
Burrata at The Chess Club in Mayfair. Best in town. The decor here is so fantastic. You eat surrounded by butterflies.
And if you're searching for a nightcap…
A piscine in The Fumoir at Claridges. Old school, English and traditional.
My backstory…
I'm Alice :) and I split my time with my two kids Billy and Nancy and husband Tom in the English countryside and my work life in London. I have a brand, Mrs. Alice, which I use to collaborate, ambassador and consult with designers. I also contribute to Vogue.com. I like laying tables too.
My style tip for what I'm wearing above…
I love the navy gold buttoned top mixed with the floral orange culottes. With a flat this is a perfect daytime look but wearing a platform suddenly makes it quite fun and can move the look into evening wear. I think a gold hoop would complement the trousers well, too.