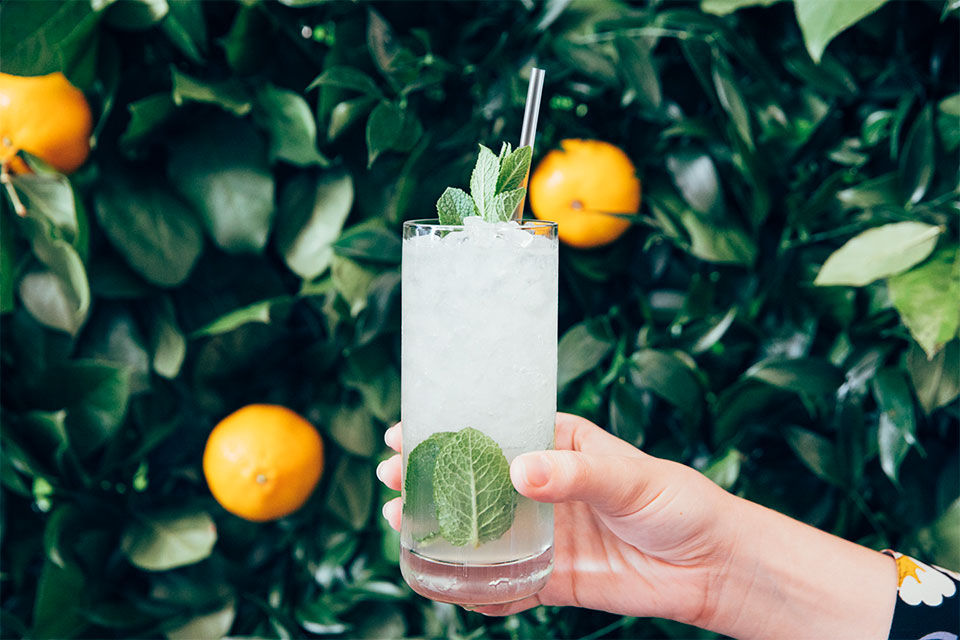 The cocktail of the night at Tory's Regent Street party? A refreshing elderflower and mint collins. Get the recipe below.
Ingredients
Wyborowa Vodka
Elderflower cordial
Freshly squeezed lemon juice
Fresh mint leaves
Soda water
Directions
Fill shaker with ice. Add in the vodka, elderflower cordial and lemon juice, then shake and strain into a glass filled with ice and some fresh mint leaves. Top with a dash of soda water and stir. Garnish with more mint leaves, as desired.