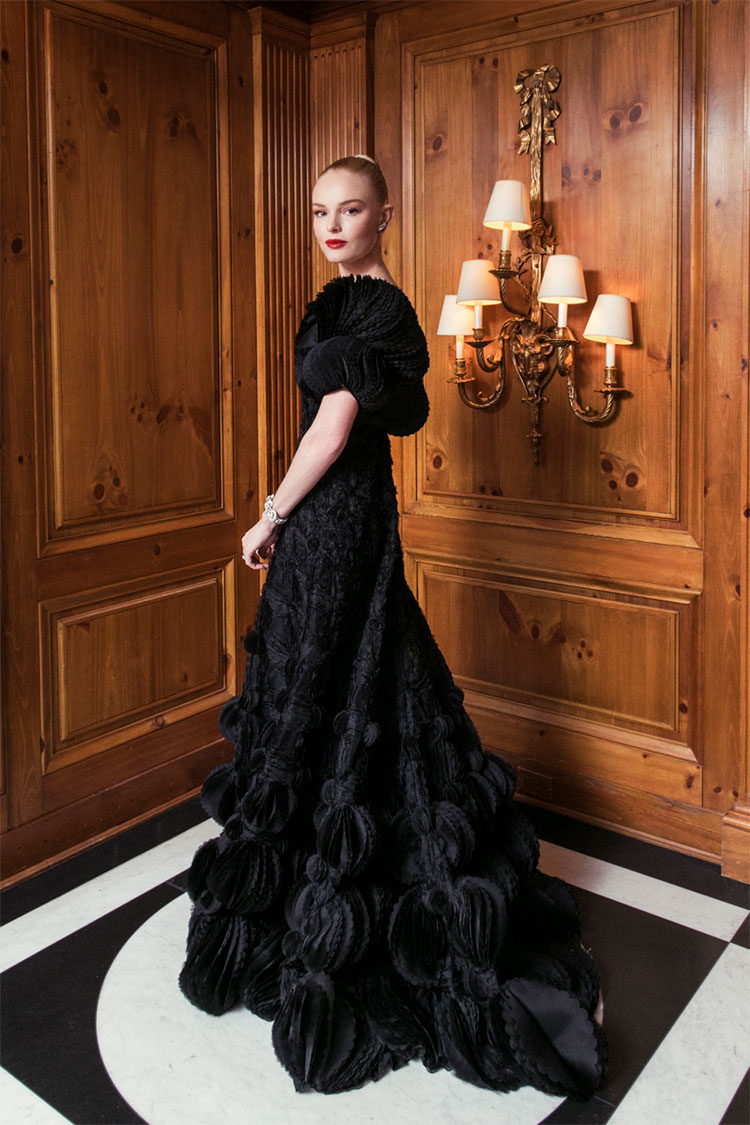 Wearing a custom Tory Burch gown and matching bolero jacket, actress Kate Bosworth spent some time with us in the lead-up to the Met Gala to talk fashion and former Met memories.
My first fashion love…
I was born in California. I had a denim jacket that I covered in pins, the more the better, and most of them were covered in rhinestones. I was an Eighties kid! It's funny because this look is still very much relevant today. Nothing really goes away; it's just reinterpreted.
My personal styling tip/trick…
A trick is finding the balance of comfort with flair. A cool pair of boyfriend jeans with a classic white button-down shirt can be upgraded with a special accessory, like a great bag or pair of shoes.
Favorite Met Gala memory…
I love them all, but a highlight was in 2014, joining Stella with Rihanna, Reese, and Cara. Stella is such a girl's girl and knows how to create a fun environment. Also, I deeply admire each one of these women, so it was a real pleasure to spend time with them in a personal way.