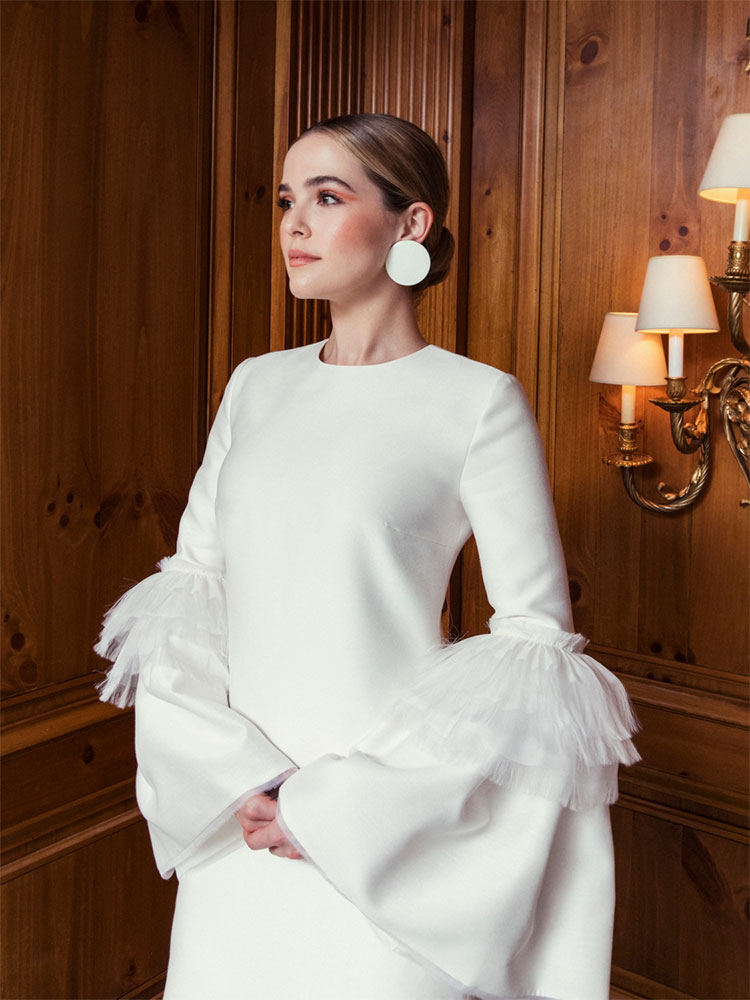 2017 is turning out to be a busy year for Zoey Deutch. She's already graced the big screen in Before I Fall and had two film-festival debuts in a few months: Rebel in the Rye at Sundance and Flower at Tribeca. Also in the pipeline: the Netflix comedy Set It Up and and The Year of Spectacular Men — the latter of which is directed by actress Lea Thompson (A.K.A. Deutch's mom). On Monday night, she clocked in one more high-profile appearance for the year: The Met Gala, wearing a custom gown and hand-cut and -enameled disk earrings by Tory. Before the event, Deutch took a break from her busy schedule to chat with us.
My first fashion love…
The one that I can remember bodes well with the theme of this year's Met Gala actually: a vintage camel-colored, long Comme des Garçons skirt and matching coat that my mom had in the Eighties and kept. It's so beautifully made. There wasn't a chance that I fit into it, but I tried my best to make it work. And colorful butterfly hair clips, of course. Those were my jam around age four.
My personal styling tip/trick…
I like to pair high with low. I like to add a weird vintage piece that I got at a vintage store to something maybe a little fancier. And my personal styling tip/trick for going to a fancy-shmancy party is to always pack an extra pair of comfy shoes, usually sneakers, to leave in the car.
Favorite Met Gala memory…
Fitting in my dress and not tripping up the carpet. And bumping into one of my best friends Chloe Moretz right when I walked in.