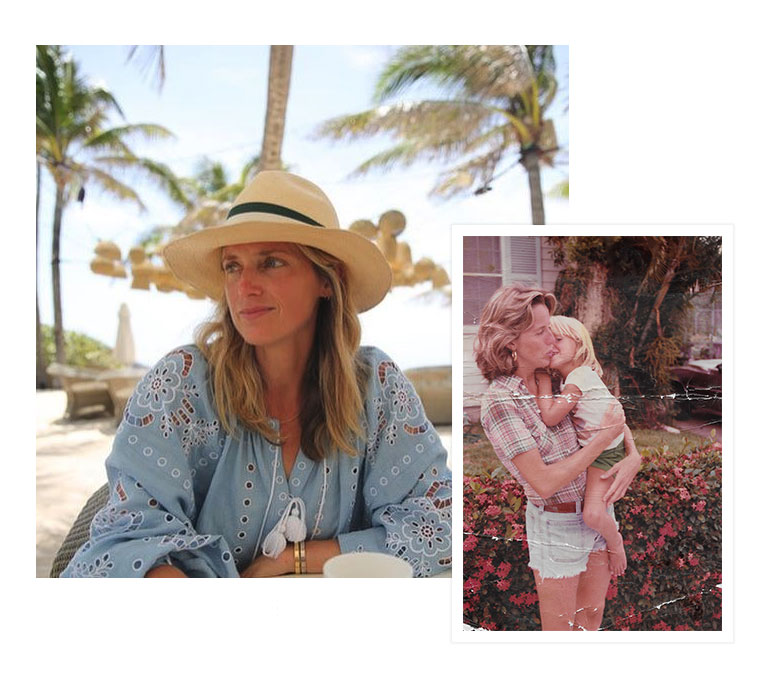 After a lifetime as a fixture in the front row, an advisor and confidante to those in fashion's inner circle and a must-have at every glamorous New York party, author Amanda Brooks made a decision to follow her bliss and move with her husband and two kids to the British countryside. Those who follow her on Instagram know that this seemingly snap decision turned out to be very wise. Her days now — whether spent on woodland hunts and picnics in the Cotswolds to afternoons jamming fruits and veggies from her garden — are equally captivating. Here, she opens up about a part of her life that remains constant, no matter where her travels take her: her role as a mother.

Most surprising thing about motherhood…
Hmmm… How quickly my kids have become smarter and better than me at most things!
Best advice my mother ever gave me…
Mind your manners.
The greatest thing about being a mother…
The consistency of the love I feel for my children.
The most challenging thing about parenthood…
Playing bad cop.
If I could go back to when my kids were babies and give myself one piece of parenting advice, it would be…
Pace yourself.
Raising kids in their double digits is…
Never boring. And as fun as it is challenging.
Favorite family vacation ever…
Every New Year in Harbor Island.
Favorite way to spend time as a family…
Going for walks with the animals on our farm.
Favorite family meal…
I wish there was one. Everyone has their own favorite.
My Mother's Day plans this year…
Lunch with the whole Brooks family on our farm — siblings, parents, cousins, grandparents, etc.
I embrace ambition by…
Enjoying my work and trying to stay focused.