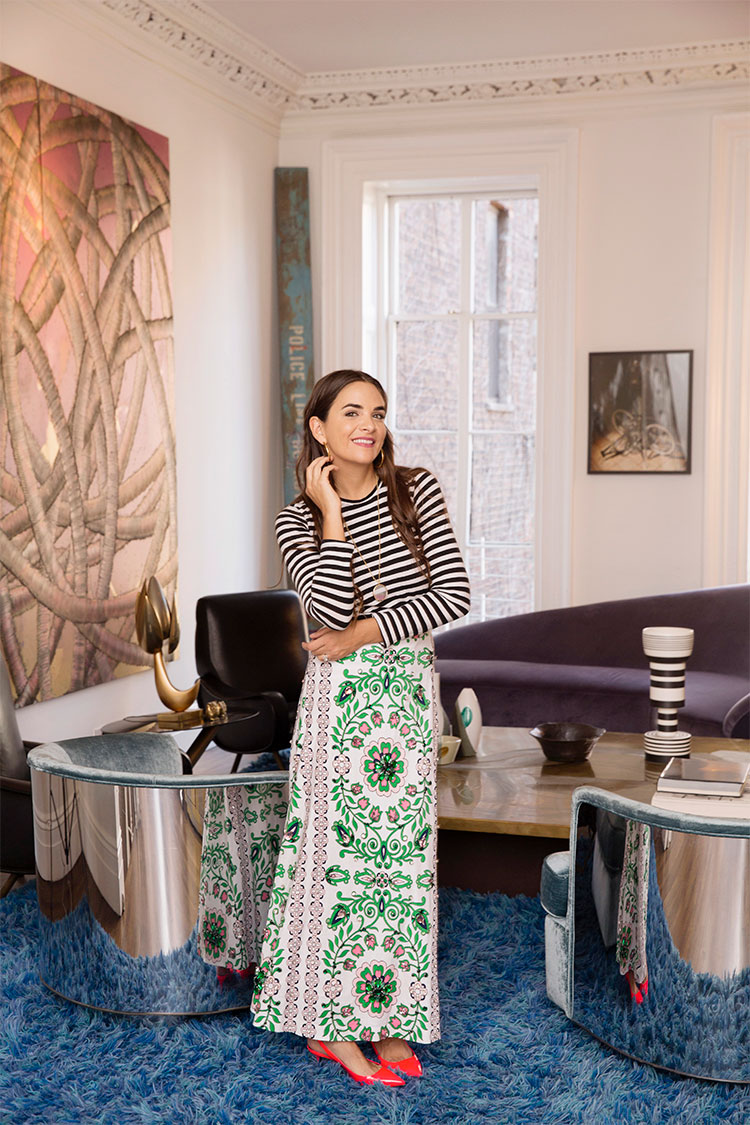 Miami isn't lacking for Art Deco gems. But there's one in particular, at 1220 Collins Avenue, that makes the fashion flock weak in the knees: The Webster, a three-floor shopper's delight located in a former hotel from the Thirties. We spent some one-on-one time with the founder (and very proud mother of one) Laure Heriard Dubreuil, who, since the 2009 debut, has opened other outposts throughout the country. Wearing Tory's Maine skirt above, she talks to us about mommy-and-me time, being a working mother and the DIY gifts she loves.
My Mother's Day traditions…
My husband and son surprise me with breakfast in bed when I wake up. I cherish the moments when we can take a break from the hustle of our daily routines to just relax together as a family.
Best Mother's Day gift I've given…
I gave my mother a homemade ceramic water pitcher that I made when I was nine years old. We still use it to this day at our home in Corsica. It's held up very well after all these years!
And received…
A pasta necklace from my son — my most valuable piece of jewelry.
Best advice I received from my mother…
My mother always told me to be true to myself no matter what. I try my best to live by this mantra, even at times when it feels difficult.
And best style advice I learned from her…
Always be comfortable in the way that you look and carry yourself. Confidence is key!
One lesson I hope to pass on to my son…
I hope for my son to be compassionate, generous and to treat others the way he wants to be treated. As a mother, I strive daily to instill the same values in my son that my mother taught me.
The greatest lesson I've learned from being a mom…
I didn't know it was possible to love someone more with each passing day. I am often overwhelmed by this infinity of love, and am so incredibly proud of what being a mom has taught me.
Favorite mommy-and-me time now includes…
Lately we've been spending a lot of time in the park. Last spring break, my husband and I took our son to Disney World, and I loved that my son was just as excited to meet Mickey Mouse as I was as a child; it was a sweet moment we both shared that spanned generations. We can't wait to go back, but in the meantime, regular New York City parks will have to do!
My advice to working mothers…
You should feel comfortable leaning on others for support. It's impossible to do everything perfectly all the time and by yourself. Asking for help keeps me sane! You must be aware of your limitations and surround yourself with people you trust who can help you. Believe me, it will make your life easier!
I embrace ambition by…
Being the best I can be and maintaining my own style, whether it be how I dress, express myself or how I run my business. It's so important to remain true to yourself and your beliefs.