As a former model from Toronto, Shirley Erskine-Schreyer never imagined she would one day be a bustling entrepreneur halfway around the world in Berlin, Germany. But that's exactly where the Canadian finds herself these days. She is the founder of Wunderhaus, a community space for parents and young children, which offers workshops, music sessions and story time. We talk to the mother of two, here wearing Tory's Shasta dress, and get her advice on being a working mom and cross-cultural parenting.
Wunderhaus is…
A place where families can connect, relax and recharge.
And I was inspired to launch it because…
After I had my second daughter I felt there was something missing that both parents and children could enjoy, a family space that was aesthetically pleasing for parents and fun for children at the same time.
The story behind the name…
My former business partner came up with the name when she was watching the play Hedwig and the Angry Inch. The name was perfect because it embodied the idea of what the space should be: a Wunderhaus or, A.K.A., a "wonderful house" for families.
Being a mother in Toronto vs. being a mother in Berlin…
Parenting in Canada versus Berlin is very similar: You get the same parental leave and the daycare is inexpensive. The only difference I find is there is less helicopter parenting in Germany.
My Mother's Day traditions now…
To make lasagna and chocolate cake for dinner for the family.
And when I was growing up…
My mother would always surprise me with cute cards and gifts. My favorite was a globe with floating hearts.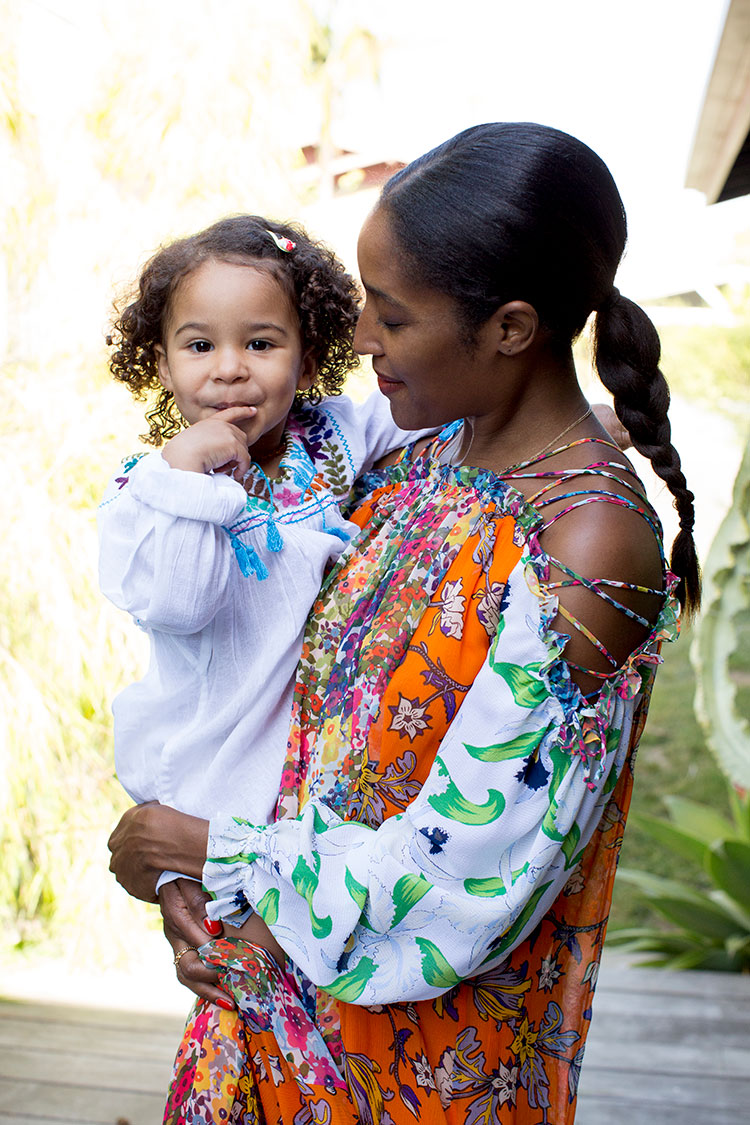 Best Mother's Day gift I've given…
A painting of flowers Michaela and I painted for my mom when Michaela was little.
And received…
Handmade cards from Michaela and flowers from [my husband] Jakob.
Best advice I received from my mother…
Always remember your manners.
And one lesson I hope to pass on to my children…
Always work hard to achieve your goals.
My advice to working mothers…
Define your quality time with your child. It is easy to get caught up after daycare/school with emails and preparing dinner. Take an hour to give them your undivided attention.
I embrace ambition by…
Working hard and never giving up!