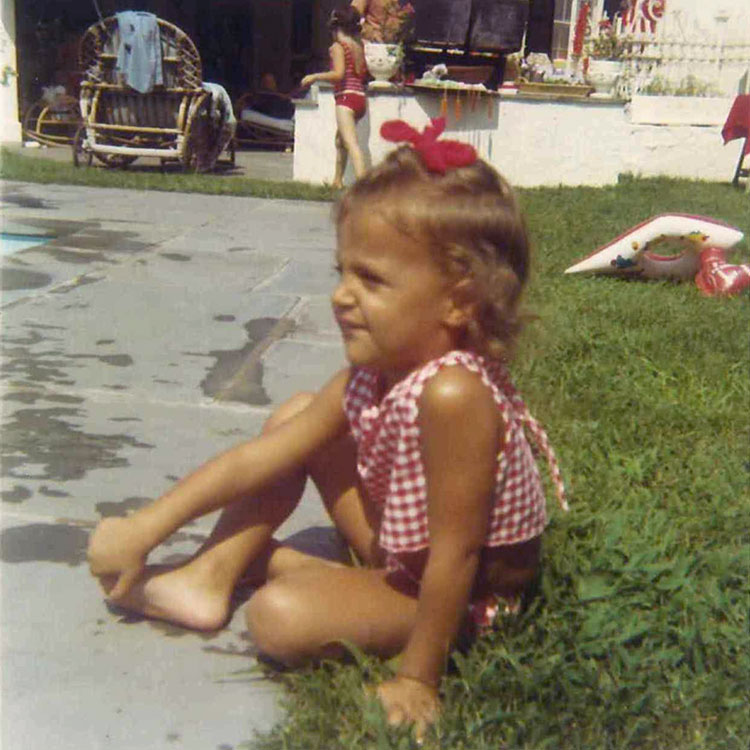 According to Susie Cox in her book Susie's Sun Signs, Gemini are great multitaskers and "one of the best entrepreneurs of the entire zodiac." It's important that they follow their own rhythm. They love travel, and the process of creating. "Boredom isn't in your vocabulary and never will be," she writes. "In fact, you don't even understand the concept of boredom when there are so many wonderful things to investigate in this wide, wide world." Cox also adds that every Gemini has a book in him or her. "Write that book that's been on your mind," she advises.
A multitasker and an entrepreneur? Who loves to travel and create? And what is that about writing or wanting to write a book? For this month's zodiac personality, we didn't have to look far. In fact, we went in-house. Meet our Gemini spotlight above: Tory, who celebrates her birthday on June 17.
To discover your horoscope from Cox, now that we're in the air sign of Gemini (May 20 – June 20th), keep reading.
Gemini
Happy Birthday, smarty pants Gemini. Yes, you're the cleverest of all the signs of the Zodiac. Plus, to make it even better, your planet, Mercury, will be in Gemini after June 4th, to make you even smarter. Have fun, Gemini!
Cancer
The dynamic planet Mars will be in your sign of Cancer from June 4th through July 20th. If you are in the mood to redecorate or do some renovations, this is the time. It might be chaotic for a bit, but will be so worth it when it's all done.
Leo
The North Node, a point of destiny, has just entered Leo and will be there for the next 18 months. This is your time to shine while taking on a new leadership role. This only happens every 19 years or so, so think big and know you can do it!
Virgo
Memorial weekend will bring a sense of purpose to you this year, Virgo. Plan to do something that you will be proud of when you're done. Take some time and do it right, as the Virgo in you always does.
Libra
The first week in June will be an extra social time for you, Libra. Go to any parties you are invited to, because you are very likely to meet new friends there. You will be smiling a lot.
Scorpio
You will feel more social than normal early in June. Plan to be with people you haven't seen in a while and you will realize how much you need to discuss. Hey, you might even have some fun in addition to getting caught up.
Sagittarius
The Full Moon happens in your sign of Sagittarius on June 9th. That is the perfect weekend for a road trip for you. Sag is the ideal traveler and this Full Moon will mark another good journey in your travel journal.
Capricorn
Your power date this month is the weekend of June 9th through June 12th. If you are up for a short getaway, this is your escape time. Go somewhere new for a controlled adventure.
Aquarius
Mid-June is your time to shine this month, dear Aquarius. You will be in the mood to meet new people and network. You might even meet some new friends who will share your common interests. Plan right then for a second encounter.
Pisces
The second and third week in June will bring you together with artists or creative people. Sharing something special with them will show you how creative you are too. If you have art or something to design… this is your chance.
Aries
Venus is in your sign of Aries now and will remain there until June 5th. This is the time to pamper yourself with luxuries you don't usually give to yourself. Maybe treat yourself to a spa day for something special.
Taurus
The feminine planet, Venus, will be moving through your sign of Taurus from June 6th until July 4th. If you are in the mood to change up your wardrobe, your art or redecorate, now is your time. Venus is your planet, so use your time with her wisely.