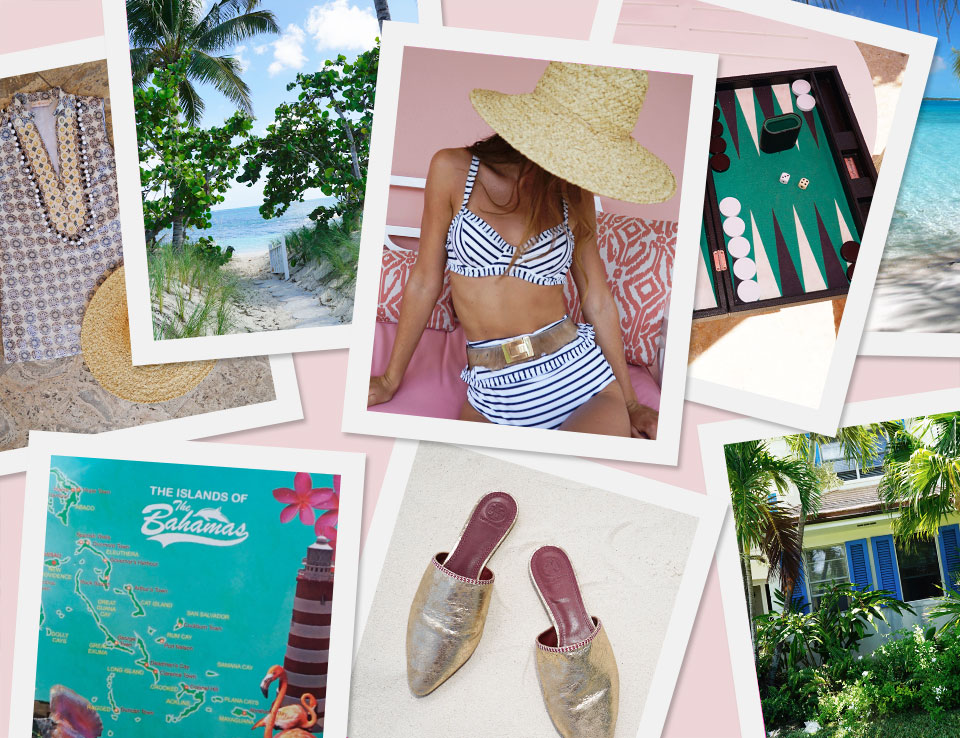 Hello from the Bahamas! Straight from the Caribbean, the Tory Daily editors share their tricks to upgrade a sun-kissed day at the beach.
1. Accessorize your swimsuit with a belt. It's a chic twist on the de rigueur vacation style.
2. Bring indoor games— backgammon, anyone? — outdoors. It's a fun alternative to frisbees and beach balls and, for the beach bums out there, you can play as you lounge quietly in the sun or shade.
3. Channel a touch of bygone glamour on the beach: Swap your flip-flops and sandals for a great pair of mules or Moroccan slippers.
4. Above all else, remember the TTD (top, tunic, dress). All you need is one TTD — like Tory's sleeveless jacquard tunic, top left — and you can wear it myriad ways: with pants or as a dress for a night out, as a cover-up on the beach…