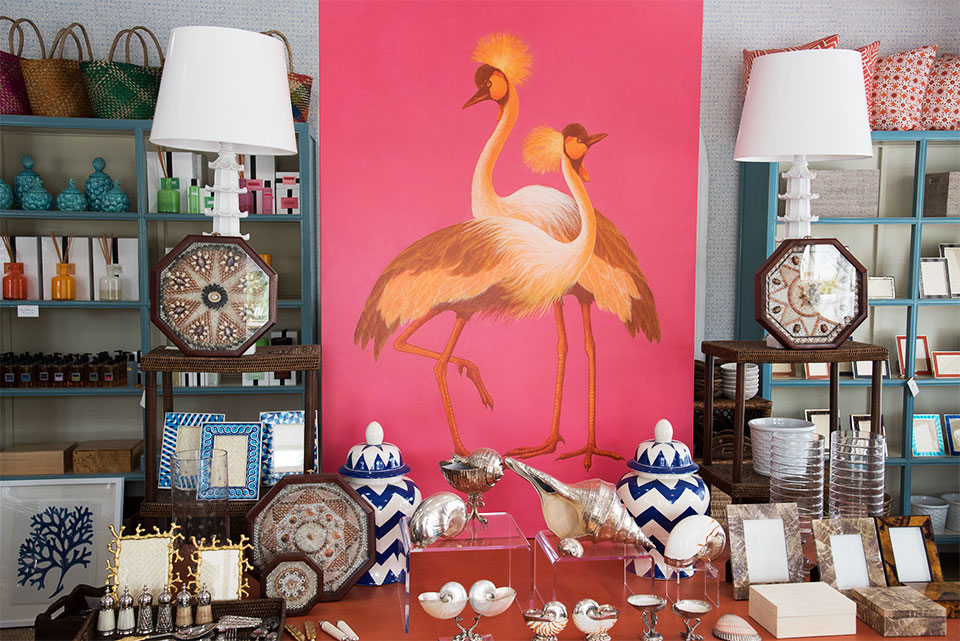 If you find yourself in the Bahamas, make sure to swing by The Island Store in Lyford Cay, a local institution known for fantastic home furnishings that capture the colorful and laid-back spirit of the Caribbean. Here, we chat with owner John Fondas — a Bahamian, born and raised — on decor tips to transform your own home into an island paradise as well as the best things to do, see and eat when visiting his homeland.
The Bahamas is…
Beautiful, magical, untouched. Nassau [the capital] is a metropolis, but otherwise the Bahamas consists of 700 islands. It has the most extraordinary bird watching in the world. You can go to Cat Island or Eleuthera and walk on a 15-mile beach and not see anybody. The Exumas have the most pristine turquoise water, and the most incredible boating, diving and snorkeling. Bernard Arnault, Aga Khan, Johnny Depp, Faith Hill — they all have islands here. And they're able to live their lives unencumbered. The concept of that kind of celebrity and TMZ doesn't exist to the Bahamians.
The Island Store highlights…
1. Hand-embroidered pillows from Pablo Mekis — they're beautiful. They can take nine months to come because it's a slow, artisanal process.
2. Artwork by Scott McBee. He does these extraordinarily large paintings of a single subject — like a flamingo or sea shells. His color combinations are beautiful: gold against cobalt blue, pink against gold…
3. We work with a local artist, Alex Timchula, who's an accomplished watercolorist. She works in large scale and paints reefs and seascapes that are usually five or six feet long. She's also a diver and snorkeler and does the most incredible shadow boxes for us with the shells she collects. We ship these everywhere, from Paris to Norway, but they also end up in all the houses in Lyford Cay.
Tips to create a Caribbean vibe at home…
Decorate with seagrass or sisal rugs, and grasscloth on the walls. Paint furniture white. Instead of silk lampshades, use lampshades made of parchment, cork, grasscloth or craft paper. The choice of fabrics is important. Most of the ones we choose — from Quadrille, China Seas, Alan Campbell — are batiks or handprinted. The background color is important, too. You'll be amazed how transformative a fresher, lighter ground is.
First-time visitors to the Bahamas must visit…
If you're visiting Nassau, definitely see the Georgian architecture downtown. There's an incredible octagonal library in the middle. Originally built as a jail, it's the most beautiful Georgian building you'll ever see. Outside of Nassau, spend a day or two in Harbour Island. It's a small island with an 18th-Century town and the most magnificent beach. The landscape is inspiring.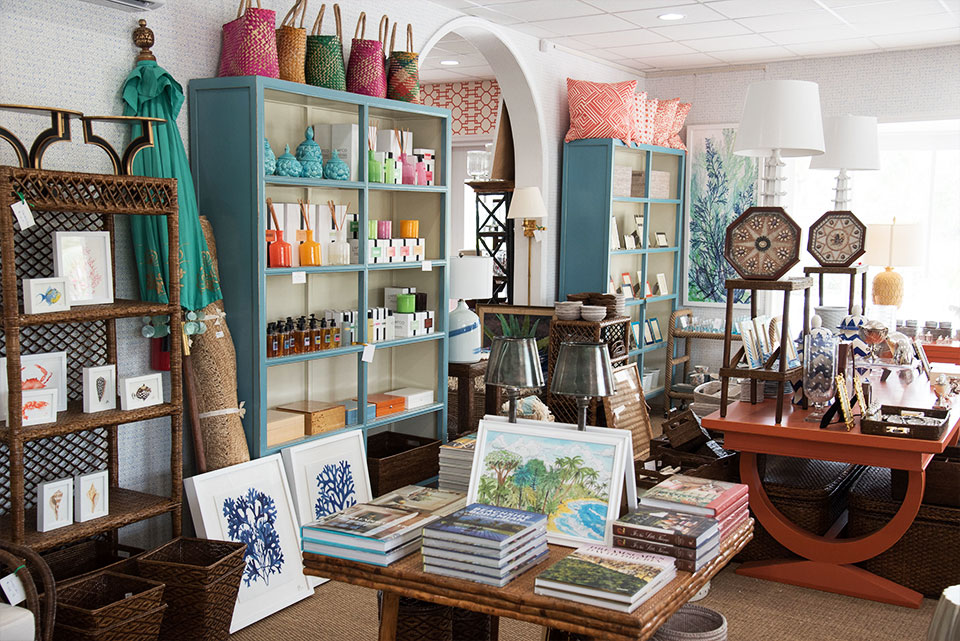 Must-visit restaurant…
Café Matisse
, a restaurant in downtown Nassau that locals just adore. It's run by a couple — he's Bahamian; she's Italian — and the food is both. They use the best local vegetables, best local fish, best suppliers, and have been in business for more than 20 years. You can sit outside in the garden, which is magical. You can see the whole Nassau scene there, from tourists to the locals. It's a real sort of meeting place.
And what I love to order…
I usually have whatever fresh fish they're serving. If I want something that isn't Bahamian, I'll have calf's liver and potatoes — it's a classic Northern Italian dish.
Best place for a nightcap…
The Island House, a small hotel off the beaten track out west. There's a restaurant, Mahogany House, that has a great bar scene. After dinner, everybody ends up there for a drink. It gets very buzzy. The whole scene at Island House is great — it's beautifully decorated with a fantastic screening room, a spa….
Best time to visit…
All the events, like the Bahamas International Film Festival, are usually in the winter when it's cooler, but my favorite time is the end of July, beginning of August. The weather is just unbelievably beautiful, and the ocean is crystal clear and as warm as a bathtub. It's a quieter time so the planes and hotels aren't as busy.
Local words and phrases to know…
Sip sip — that's the local word for gossip.