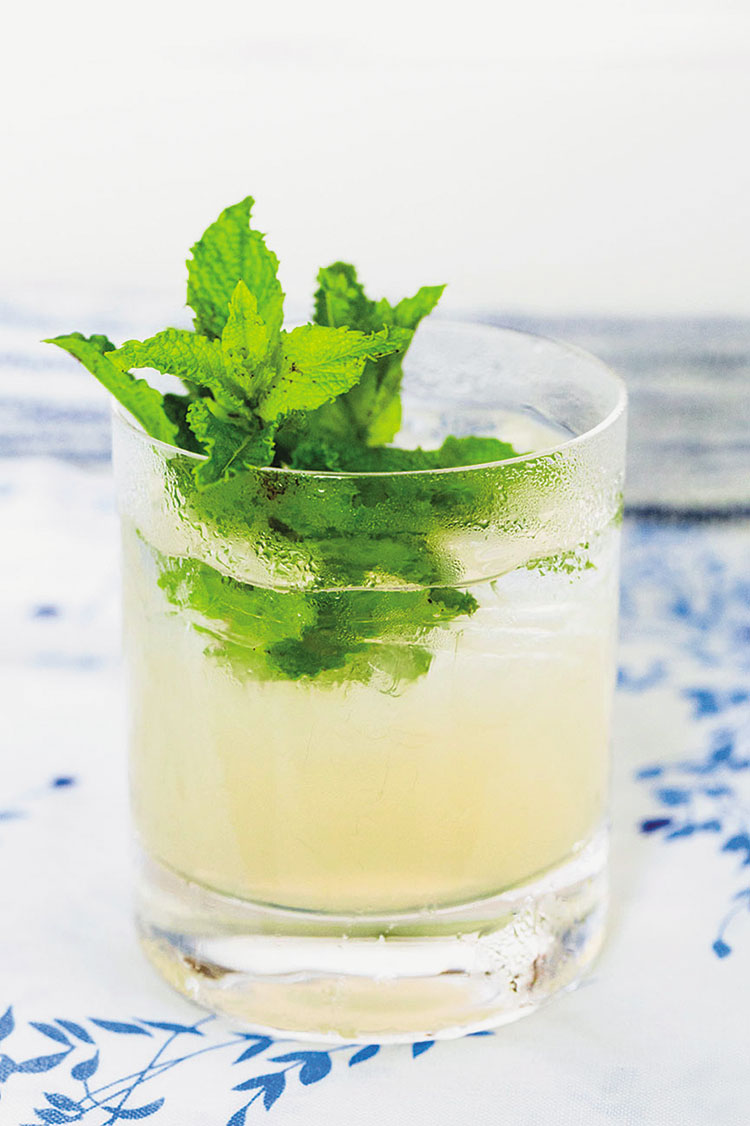 THE SOUTHSIDE
Introducing a longtime Tory favorite for the summer season…
Ingredients
1 1/2 oz vodka
1/2 oz triple sec
2 1/2 oz fresh lime juice
Several large fresh mint leaves, plus a sprig for garnish
A sprig of lavender for garnish
Soda water
Ice
Directions
Muddle mint in a pitcher or large vessel, add 1 1/2 oz of vodka, 1/2 oz of Triple Sec, 2 1/2 oz of fresh lime juice and ice. Top off with soda water — this should be the last thing you add so it doesn't get stirred up. Garnish with mint and lavender.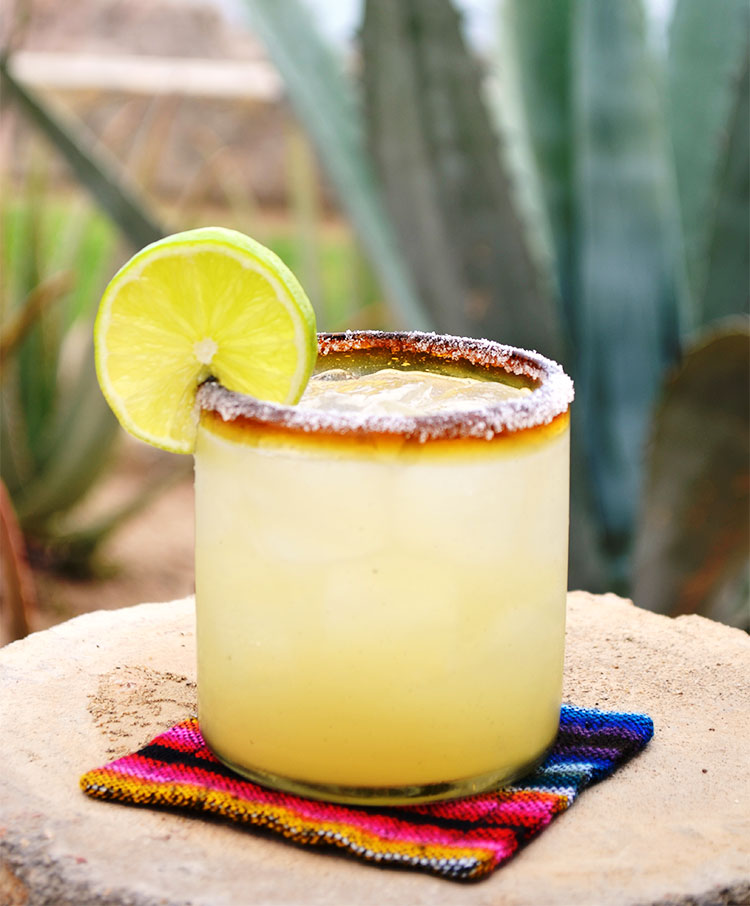 CABO GREEN MARGARITA
Christian Moya, the master tequilero and sommelier at the Esperanza resort in Cabo San Lucas, shares his recipe for a Mexican cocktail with a kick.
Ingredients
2 oz silver tequila (100% blue agave)
1 oz pineapple juice
4 cucumber slices
1 ½ cucumber slices, for garnish
7 fresh cilantro leaves
½ oz freshly squeezed lime
½ oz agave honey or simple syrup
Ice
1 tsp Tajin powder pepper (chili pepper seasoning, lime and salt powder)
​Directions
Put the 4 cucumber slices, the cilantro leaves and tequila in a shaker. Mash with a pestle and strain. Add the rest of ingredients in the shaker (except the Tajin powder), fill the shaker with ice and shake for 10 seconds. Serve in a margarita or whiskey glass. Optional: Rim glass with Tajin.
If you prefer to have your Cabo Green Margarita frozen, add all the ingredients — except the Tajin powder — into a blender.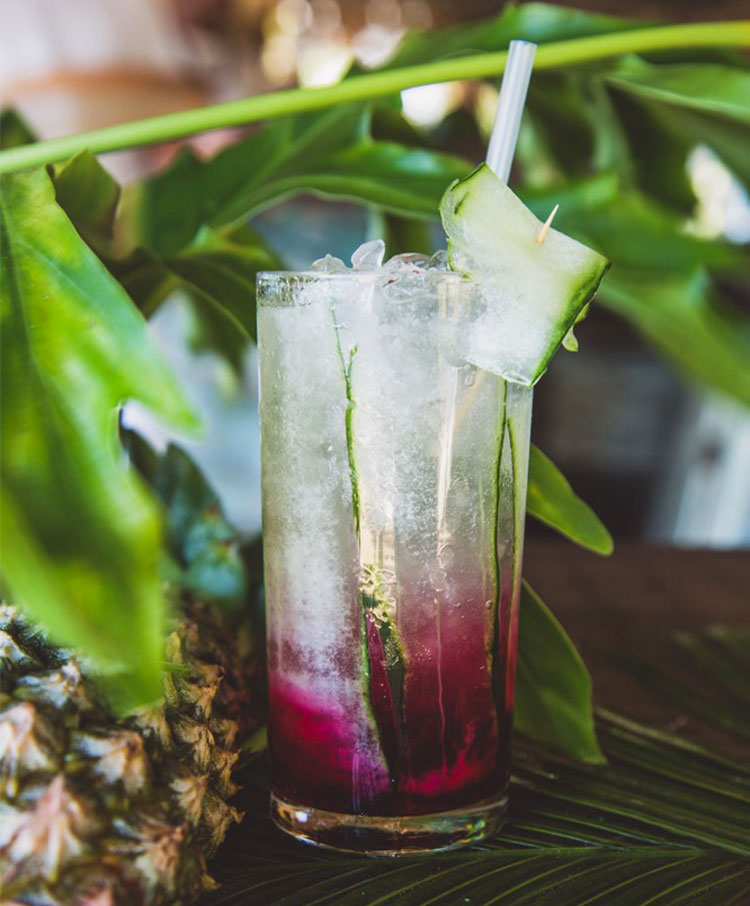 BAHIAN BEETROOT BREEZE
Made with energizing ginger and nutrient-rich beetroot, this is a feel-good cocktail in more ways than one — straight from UXUA Casa Hotel & Spa in Trancoso, Brazil.
Ingredients
1 oz Netuno (local ginger-based liquor)
2 tsp ginger, macerated
1 3/4 oz beetroot gin infusion (recipe below)
Tonic
For the beetroot gin infusion:
1/2 beetroot, peeled
1 bottle of Bombay Sapphire gin (750ml)
Directions
Add all ingredients in a long glass full of crushed ice and top with tonic. Serve in a highball or red wine glass.
To make the beetroot gin infusion:
Take 1/2 of a peeled beet root, cut into strips and put in a 750ml bottle of Bombay Sapphire gin. Let the infusion rest for three days in the refrigerator before serving.