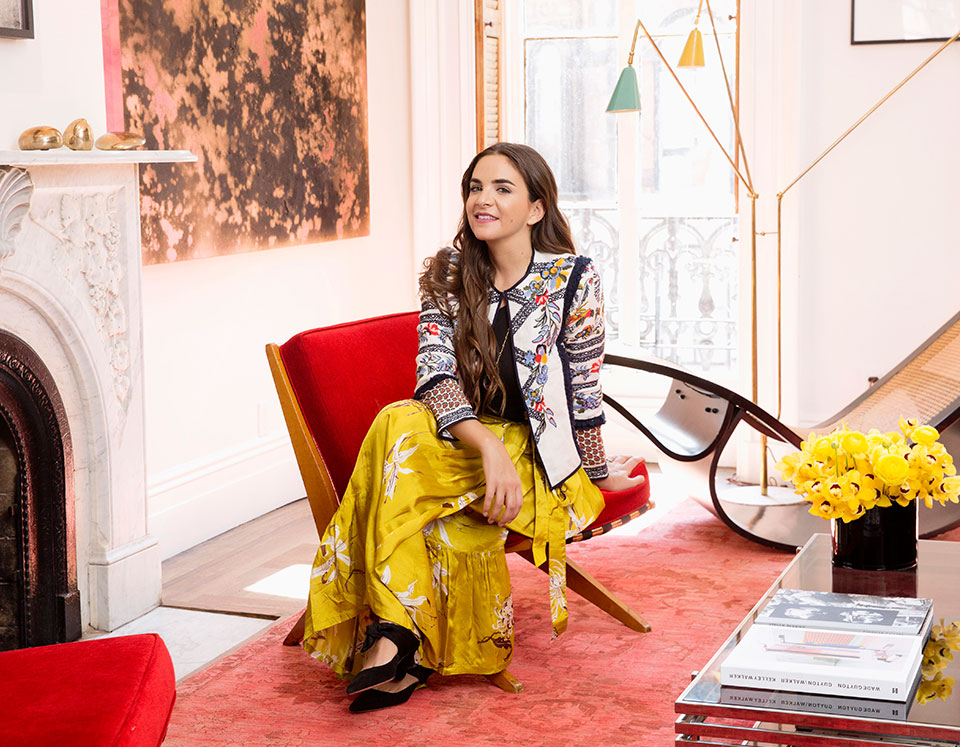 New Yorkers, get excited. Laure Heriard Dubreuil's The Webster, which reignited the retail scene on South Beach when it launched in 2009, is finally planting its flag downtown — with six floors and 12,000 square feet worth of retail heaven in the heart of Soho, at 29 Greene Street. While the opening date is still TBD, it's set for later this year — which means there's ample time to free up some closet space for the inevitable Webster splurges to come. Here, in advance of the company milestone, Heriard Dubreuil — wearing Tory's Amber jacket, above — shares her top three personal style tips.
1. Be comfortable. If you're comfortable and confident in your look, you can accomplish anything.
2. A little imperfection makes a look interesting and unique. It's okay if you're not perfectly polished!
3. It's always good to mix high and low. When you're dressed up, wear a casual shoe. Tone down a sexy outfit with a denim jacket or sneakers. If you're dressed casually, wear more makeup. It's all about balance and not overthinking it!