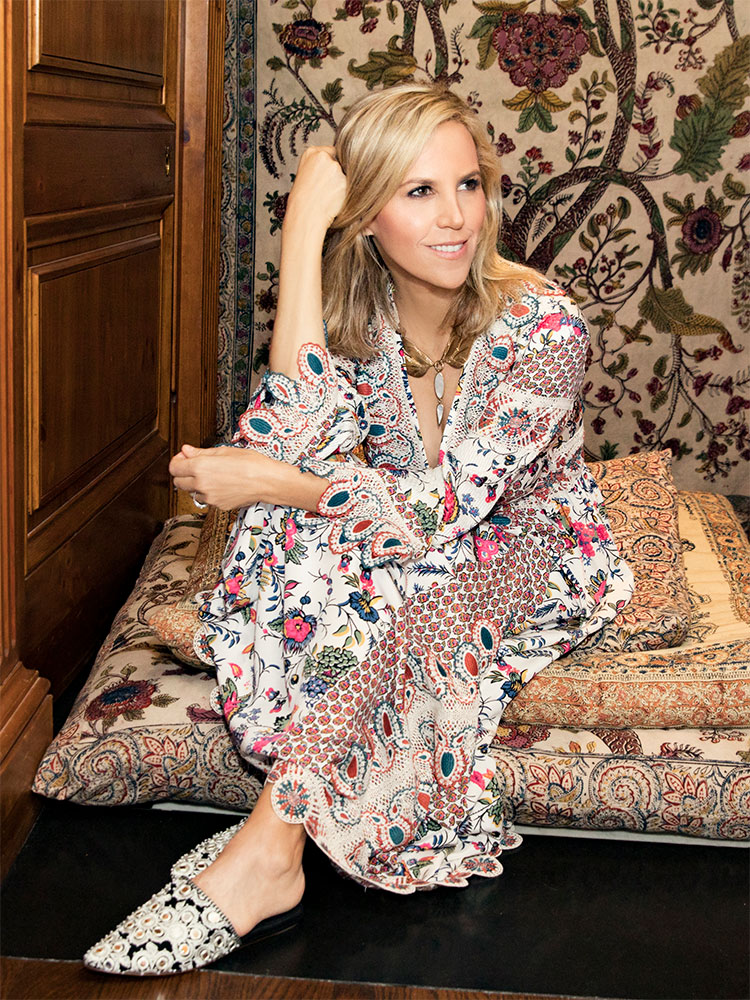 What inspired Pre-Fall 2017?
For Pre-Fall 2017, I looked to the mix of cultural references from places like India and Italy. I've always been inspired by artists who embraced the more-is-more philosophy, like mid-century bohemian icon Gabriella Crespi. And the mix of color, print, old and new, modern and classic fits into that idea.
How does that idea of India-meets-Italy translate to clothes?
Material- and detail-wise, India and Italy are both rich in inspiration. We pulled detailed embroideries and incredible yet simple cotton from India and mixed them with the classic jacquards and graphic Seventies prints of Italy. We did crisp white cotton and linen tunics and dresses with a ruffled detail, frayed denim jeans, graphic pajama pants, clear rain coats, suede jackets, floral dresses…
How do silhouettes reflect the Pre-Fall 2017 mood?
We kept shapes and silhouettes loose, like the Rosemary dress I'm wearing in this picture. It's like a caftan — a bit of casual glamour that's perfect for entertaining at home.
What about accessories?
I liked the bold sculptural look of quill earrings, carved wood heels or leather bags laminated to look like wood grain. Accessories pick up on the artisanal spirit of the collection with strong, organic shapes.