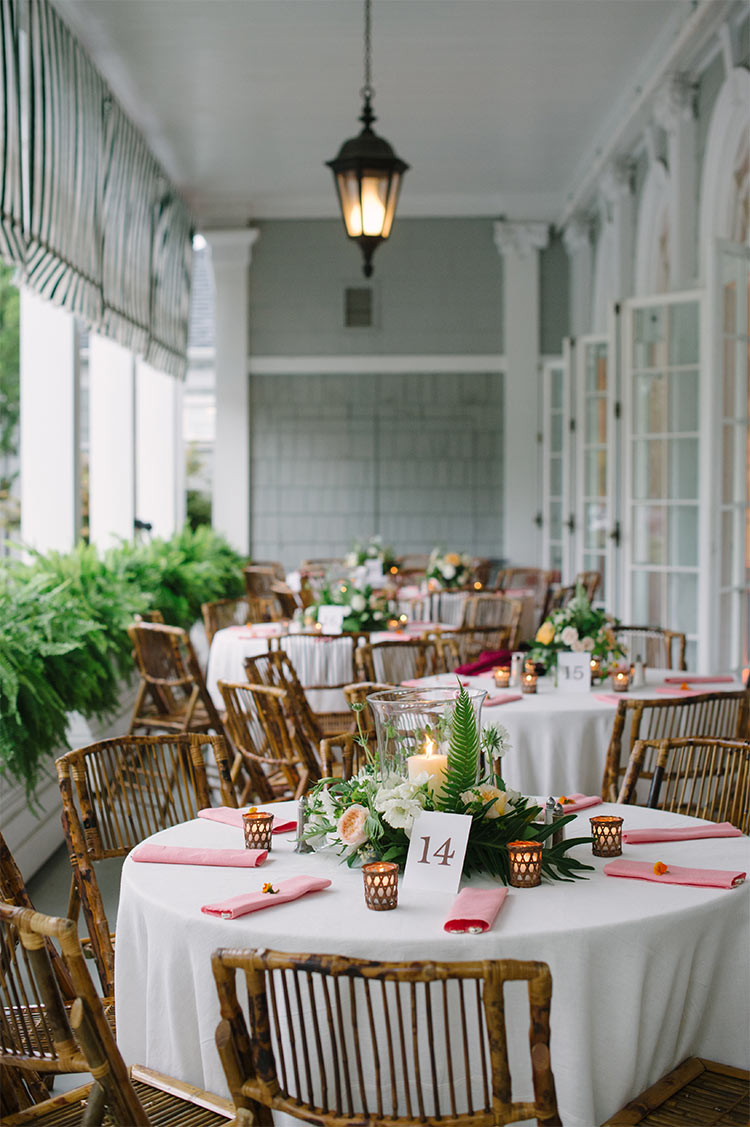 For event planner Becky McDermott, orchestrating a wedding is a busy months-long affair — but there's nothing quite like the overpacked schedule on the day of the actual nuptials. "Besides being the central clock for everyone involved," says McDermott, who's also an interior decorator and formerly worked at Town & Country and The New York Times, "I try to create a calm atmosphere in an often chaotic setting, and remind everyone that this is just a party — a really big and really fun party." Here, she shares one such 24-hour period.
7:15 AM
The morning of the wedding day starts like any normal day for me, with a cup (or two) of black coffee on the terrace and a nibble of something protein-filled, since it may very well be my only bite of the day. I'm quite calm by this point since we've spent the prior months planning, and lots of prep happens in the one to two days prior. I kind of go into a zen mode — and I like to think it's contagious!
7:30 AM
I scroll through emails and texts for any final changes or updates from vendors. Typically we're all squared away by the day of, but of course there are always a few components that can get edited or changed, right up until the band plays the last tune. Flexibility and quick resolutions are paramount.
8:00 AM
A brief team meeting to review the schedule of the day and go over who will be posted where. Communication is KEY on the event day.
8:30 AM
A quick text to the bride and mother-of-the-bride, just to check in and say good morning (and make sure to get a response so we know they aren't MIA).
9:30 AM
I'm closing the trunk of my little hatchback to drive over to the reception site. By this point I really only have the final paper goods in tow: table cards, place cards and ceremony programs. I like to hand-deliver these the day of so they don't get lost in the shuffle.
10:00 AM
Pull up to the reception site and unload anything I've brought over. I get excited when I see the flurry of people hard at work already. This is where I'll spend the bulk of the day managing and overseeing the last few details that bring our vision to life, particularly the tablescapes and flowers. I check in with the florist quickly and then hang back and let them do their thing — I never hover!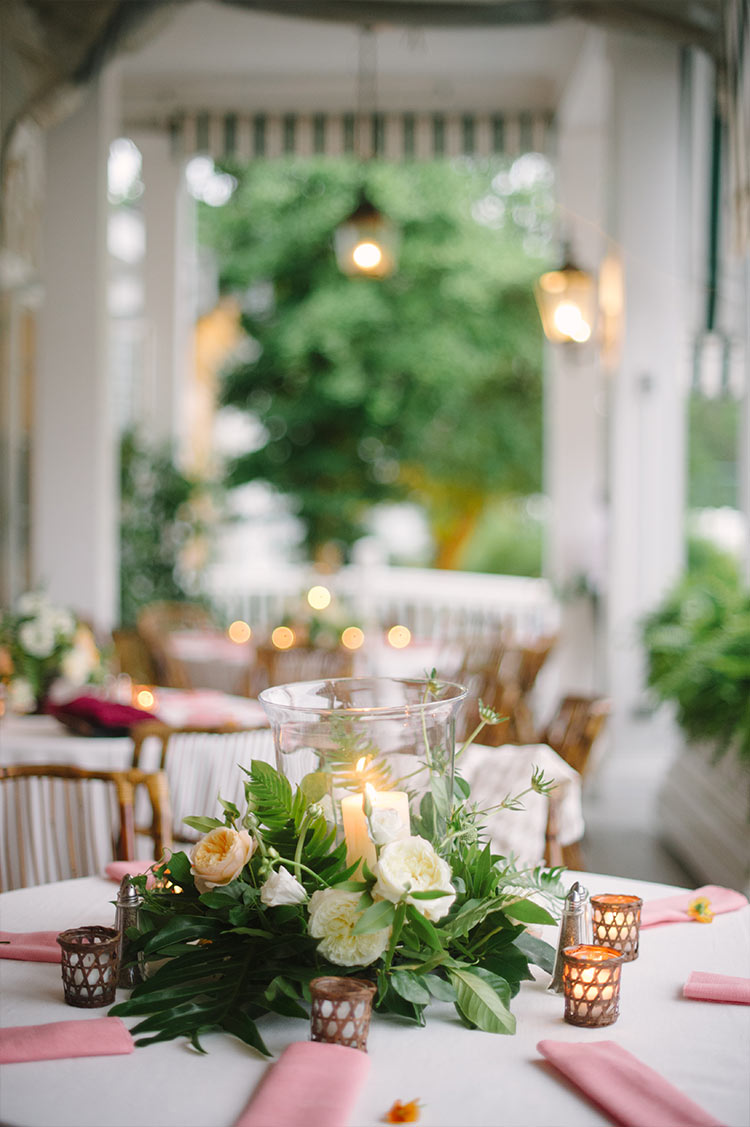 11:30 AM
I make a quick pop over to the bridal suite, with a yummy treat of some sort for the girls. I always like to see the bride and have a quick pep talk before her day takes off. I have my clipboard (as always) and gather the girls to go over the timeline once again — I triple-check that the hair and makeup team is aware of our schedule as well.
12:15 PM
Zip back to the reception venue where my husband — whom I fully employ for the weekend — makes sure that I have another little bite to keep my energy up. We've got a long day ahead!
12:30 PM
I meet with the head caterer. Maybe the most important meeting of the day. We sit down to review the seating chart, which they are already well aware of, but we make any final edits here together before their team starts setting the tables. At this point I tackle the place-card table and review the guest and seating list one last time to make sure that everyone is accounted for.
2:00 PM
I have a hard stop at 2 PM and I change from not my not-so-glam-but-functional work uniform (a white button-down, jeans and clogs) into the wedding outfit (TB, of course). I ALWAYS have to have a pocket for my phone, scissors and the seating list. I remember my mother having guests arrive for Christmas dinner while she was still in her nightgown and robe; despite her best planning, she didn't leave time to dress! So I always make sure I stop and freshen up before too much of the day goes by — nothing sets the tone for a wedding like a frazzled and unkempt wedding planner!
2:30 PM
I check in with the band who is starting to set up, and look in on the tables again to see how things are progressing with the flowers, lighting and tablescapes — this is one of my most favorite parts of the day, when our vision really starts to come to life. I get so excited every single time I see the elements really come together!
2:30 PM
Back to the bridal suite with the "personals" to deliver; bridal bouquets and groomsmen boutonnieres. I corral both bridal parties and make sure no sheep have theft the herd! Pre-wedding photography has usually started by now — I always love those candid shots of the bride and groom getting ready.
2:45
Time to bring the bride and groom together for the "first-look" (if they are doing one), which is always such a sweet moment. I check in with the photographer(s) and keep the bridal party close by to keep moving through the shot list. I feel like a cattle rancher, but people stray!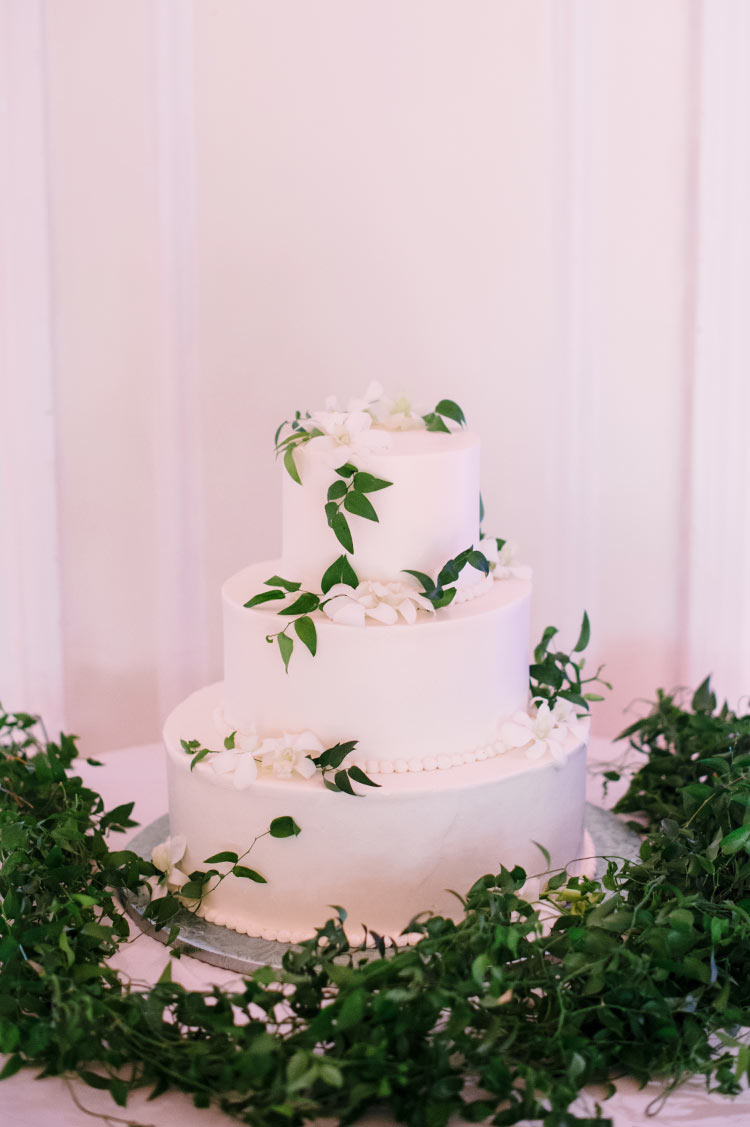 3:15 PM
I leave the photographers to finish up, normally with an assistant of mine, and I head over to the ceremony site. If I haven't already popped in earlier in the day, I check the flowers to make sure that everything looks fresh and in place, and I usually fiddle a teeny bit so that everything is just-so from every angle in the room.
3:30 PM
A quick check in with the officiant and any musicians to make sure everybody is ready to go. I always have the music begin 30 minutes before the scheduled ceremony time, which helps set the festive tone, and of course there are always the guests who arrive early!
3:45 PM
Groomsmen arrive to the ceremony site, and I put them to work! Two to pass out the ceremony programs and two to usher and seat guests. I bring the groom and his best man aside to their own designated area before they all assemble at the altar — it's nice for them to have a quiet spot away from the congregating guests.
4:15 PM
We're one step closer as the bridesmaids and flower girls arrive and we make the final tweaks to the processional order. Those pocket scissors come in handy right about now for flyaway threads or wilting flowers!
4:20 PM
Bride and father-of-the-bride arrive, and all of the girls are hovering excitedly in these last few minutes before they walk. I make sure that everyone is accounted for, and that our bride is calm and feeling good before we begin the processional.
4:30 PM
This is when it all happens!! I stake out my spot within eye sight of the musicians but in back with the gaggle of giddy girls. I signal for the groomsmen to assemble, and for the music to transition. As each bridesmaid comes out I'm doing a quick once-over and I always tell them that they look beautiful and to smile — and then send them on their way! The energy is palpable.
4:35 PM
Here comes the bride! Easily my favorite part of the whole wedding process: the final fluff of the dress and veil in that last second before the bride and her father walk down the aisle. Truly an unforgettable moment.
4:50 PM
The night has only just begun and the work is far from over! I sneak out of the ceremony early and head back to the reception for the final checks there: straighten the forks, replace any wilting stems, make sure candles are lit (but not lighting anything on fire). I do a little last-minute fiddling and then step back and look at the glow of the room — and then I steal an hors d'oeuvres or two!!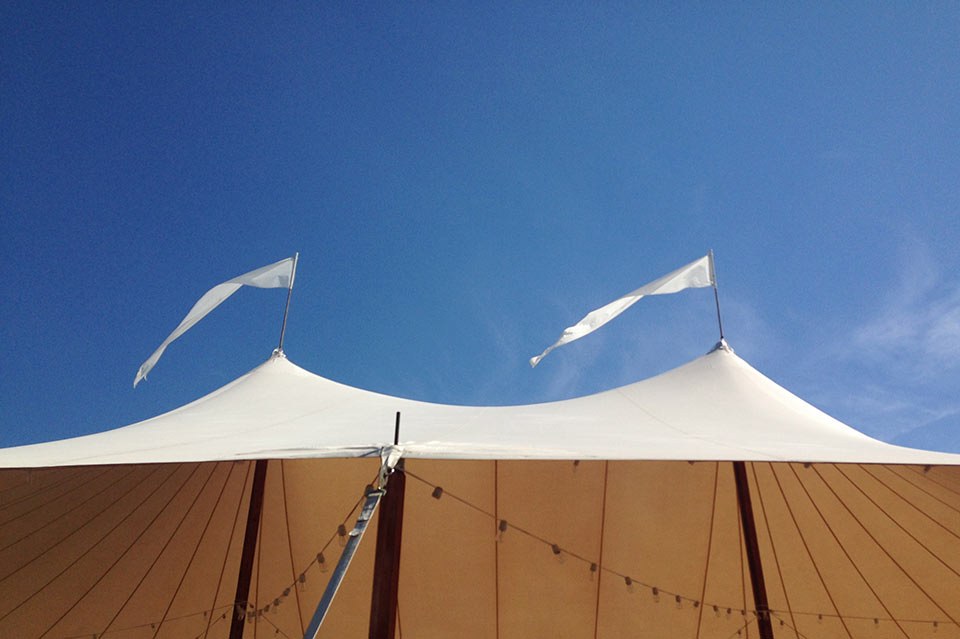 5:30 PM
The cocktails are flowing, the music is playing and the party-goers are arriving. Often overlooked are the bottleneck spots: the place-card table and the bar. The guests' entrance to the party should have a simple flow, and I always take this into consideration for the furniture placement. I ALWAYS, ALWAYS recommend an extra bar (two to three at least). People are looking for that first cocktail and first nibble!!
6:30 PM
I spread the word through the catering staff and my minions that it's time to usher guests in for dinner, and it always takes a bit to corral the group so I'm always sure to build that in — the band is on the clock and we don't want to lose ample dance time.
6:45 PM
The first dances take place and then guests sit for dinner. The caterers take over, and can breathe a sigh of relief — for a moment!
7:45 PM
I make sure the band is fueled up and ready to go for a major dance party — I always check to make sure that the first few songs after dinner are energetic and something that will get even the stuffiest guest out of their chair. I love seeing those seats empty!!
9:30 PM
Cake cutting — a fun and sweet moment, and dessert gives that sugar boost to keep everyone on his or her feet.
10:00 PM
Usually at this point I can really take a step back and watch the fun continue to unfold — the receptions have a way of taking on a life of their own and, as much as we plan and execute, it's the organic moments and the atmosphere that people will remember.
11:00 PM
Ciao Mr. & Mrs.! Most often the bride and groom have a fun little send off. Whether they drive off to their honeymoon or head for a nightcap at the afterparty, it's always a fun "bon voyage" scene with nothing but pure joy for the beginning of their new lives together!!
11:30 PM
Finally, I make sure the last guest is taken care of (and that the vendors have all been graciously tipped) and I can hop back into the hatchback — usually with a flower arrangement or two that I've snagged — and float home to kick my feet up. It's a bittersweet moment when everything is said and done. On to the next!!