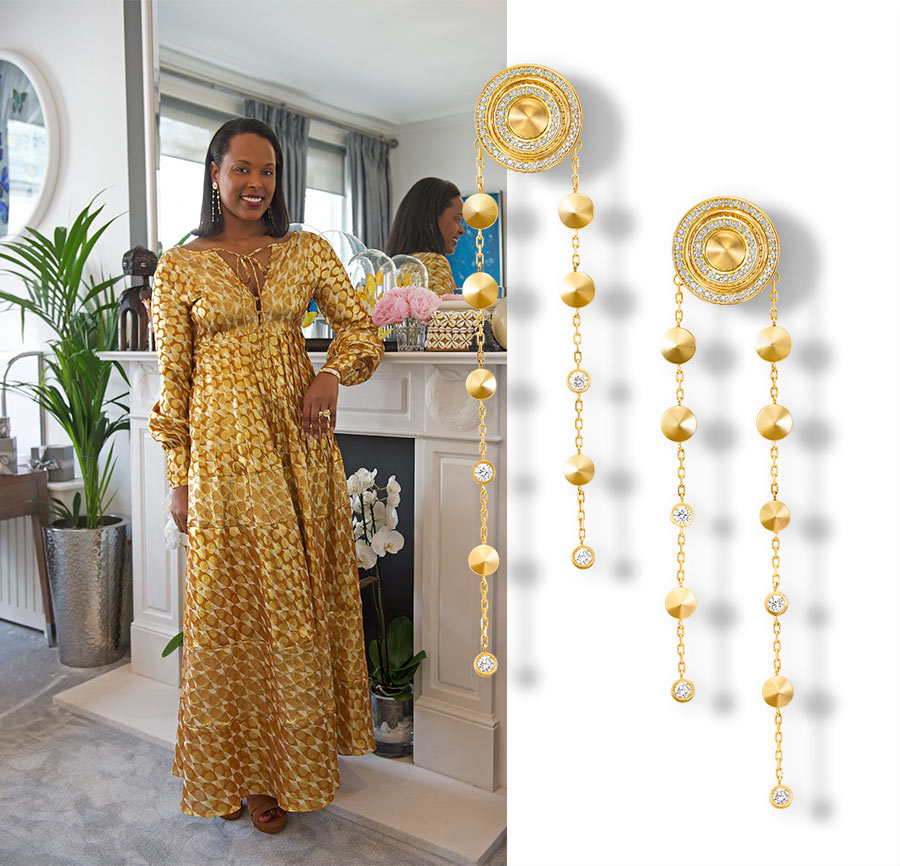 VanLeles jewelry designer Vania Leles' exquisite designs come with a nice little side effect: they're feel-good finery, too. Not only are her gems and metals ethically and sustainably sourced, but her latest collection Sahara supports the charity Women for Women International, which helps marginalized women affected by war and conflict in Western Africa and other regions. Here, Leles tells us about the endeavor, her line and shares her advice on forging her own entrepreneurial path.
The jewelry bug bit when…
As a child I used to rifle through my mother's jewelry box in our home in Guine-Bissau.
First piece of jewelry I fell in love with…
My mother's Cartier gold bib necklace with colored gems and diamonds. I was six when I saw it for the first time and remember being struck how magnificent it was.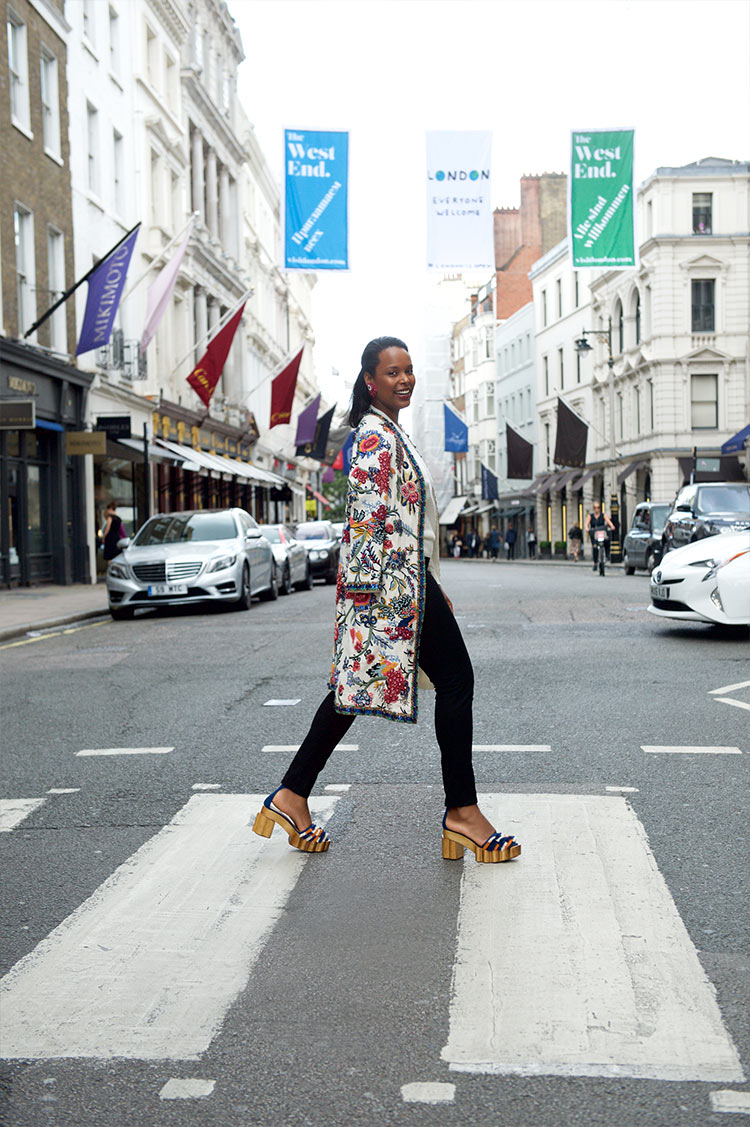 VanLeles is…
Jewels with soul and a story to tell. Ethically sourced in Africa. Passionately crafted in Italy. Our Mission statement is SSSS:
SOUL is about giving back. We are sponsors of WFWI [Women for Women International], and I am so proud to know that the sales of our new Sahara collection will support the amazing work they are doing for women in West Africa.
STYLE is, of course, about our exquisite design and craftsmanship. Bored with so much of the generic jewelry I saw around me, I set up with the intention of creating supremely feminine, elegant and versatile jewelry for modern women.
SUSTAINABILITY is our focus on the ethical sourcing of all our gemstones and our work with fair-mined African gold.
SUBSTANCE is about our African heritage and authenticity. I was born and raised between West Africa and Portugal and draw almost all my inspiration from Africa.
I was inspired to launch it when…
Back in 2001 I was modeling in New York City, shooting a jewelry editorial for a magazine.
And because…
I had always loved the jewelry world but, after a few years working within it, I realized that although jewelry houses have been mining in Africa for centuries, no high jewelry house had an African Creative Director or CEO. So the seed of Vanleles was born. My mission was to create the first African high jewelry house and inspire others to join me. In the future I would love to see more Africans in high jewelry companies in Europe and beyond. Who knows what can happen in 100 years time?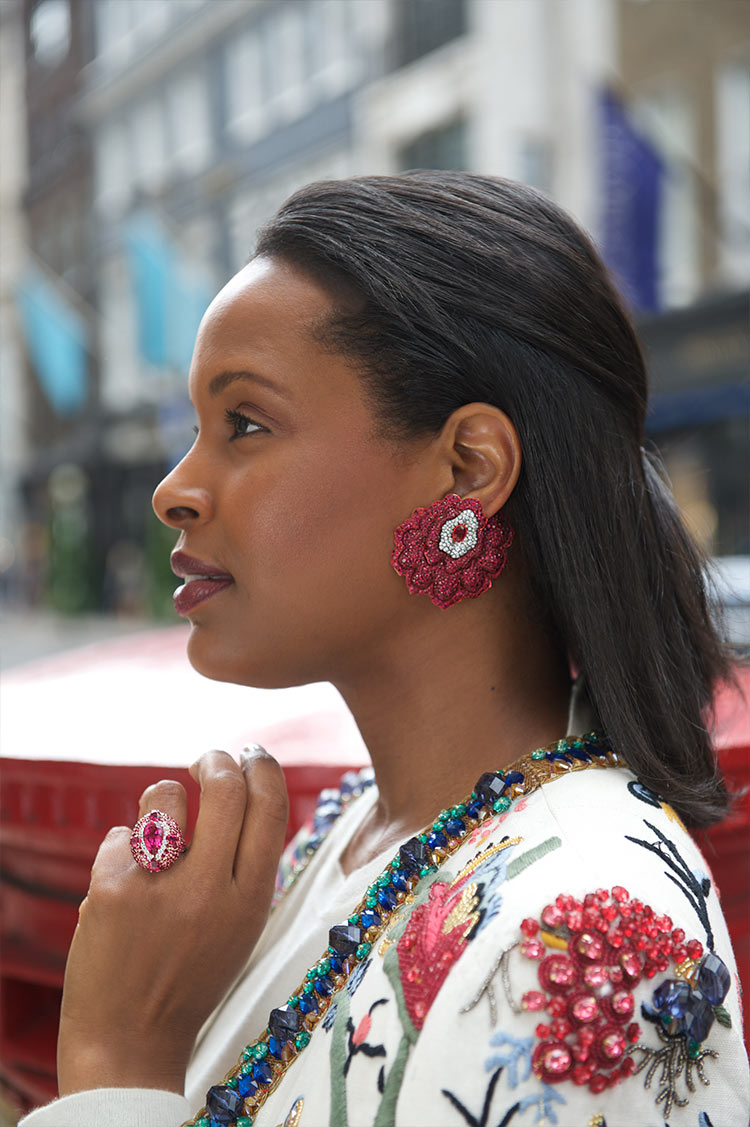 The inspiration behind my new Sahara collection…
As ever, Africa served as my muse. I drew inspiration from the rooftops of traditional desert and West African tribal houses, using their cone-shaped form to create the centerpiece of each of the designs. This collection is a true celebration of the home as the sacred centre of family life.
And my personal connection to it…
I have such happy memories of traveling through different countries in Africa with my parents and siblings and I remember the landscape and houses acutely.
Best part about owning your own business…
My days and hours are flexible but definitely longer and more.
And the challenges…
They have changed along the way but my current one is how to compete for space with the big, established jewelry houses who are my competition. We share the same clients, but I am still a small fish in a big pond!
And how I overcome the above…
By ensuring our product is of a quality comparable with any of the best jewelers out there and that my service far supersedes it. We do contemporary jewels with old-school service!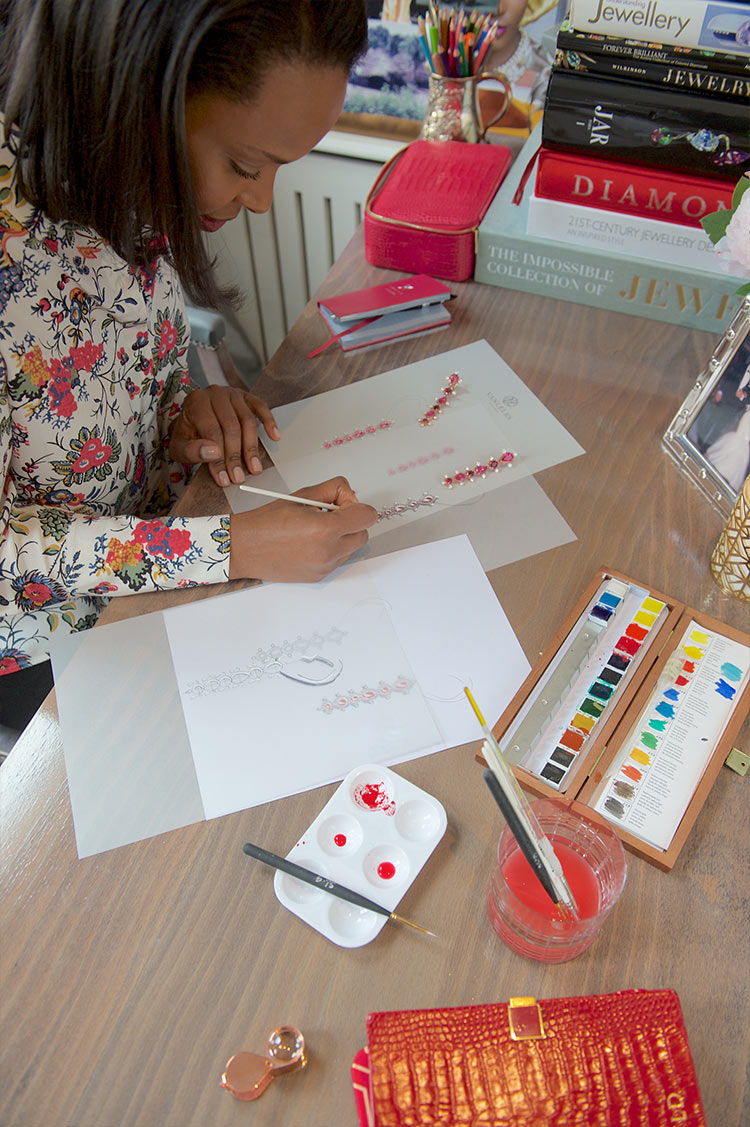 Best business advice ever received…
Tory and I met at her store in London a while ago and she said, "Its hard but never give up!"
And my advice to the would-be jewelry designer…
Stay true to who you are. In this world of luxury and social media, it's really easy to get distracted. Define your aesthetic, what differentiates you, and work hard until you get where you want to be.