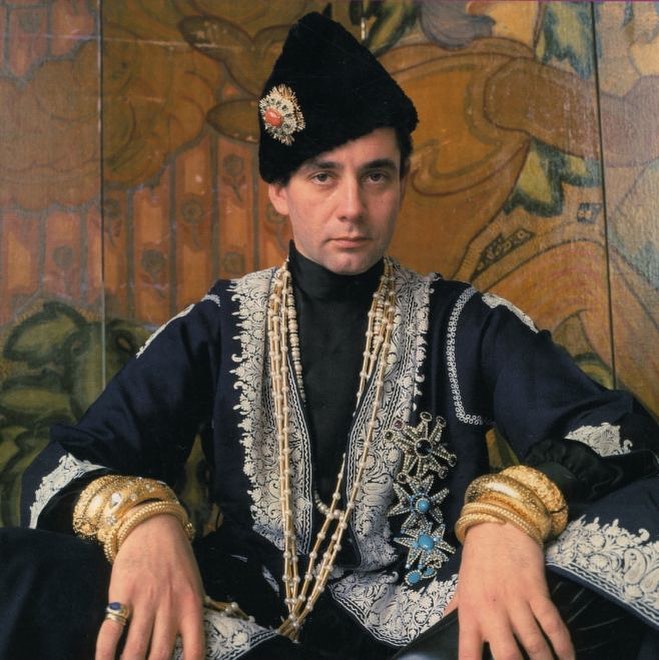 Whenever jewelry designer
Kenneth Jay Lane
spoke about his hometown, he never called it "Detroit," in the way you and I might. The name always spilled from his lips with a French lilt:
Dey-twaahh
. It was quintessential Lane — he made everything he touched a bit more extravagant and fabulous. Just ask the many ladies who have worn his glittering designs through the years, from Diana Vreeland, Elizabeth Taylor and Babe Paley to the countless fans who tuned in to watch him sell his wares on QVC.
Last night, Lane passed away in his sleep at his New York home. He was 85.
A graduate of the Rhode Island School of Design, Lane worked at Vogue under the famed Alexander Lieberman, before entering the design side doing shoes for Delman and Christian Dior, the latter with Roger Vivier. His entree into baubles came while designing bejeweled footwear for Arnold Scaasi in the Sixties — he did a few earrings and bangles to match. They sold. So he did more. And then more. Lane's genius was in unabashedly embracing the fake stuff — rhinestones, faux pearls and paste — and popularizing it with the masses. Even the women who could afford high-priced gems and trips to Place Vendôme wore his wares, and proudly too. Jacqueline Kennedy often had him replicate her real jewels; the Duchess of Windsor was reportedly buried with a "diamond" belt of his.
Known for his wit and bon mots, Lane led a life that was as colorful as his bijoux: he rubbed elbows with Andy Warhol, lunched with the Ladies Who Lunch, attended Truman Capote's Black and White Ball (in a mask crafted from black hawk feathers), hit the town with Edie Sedgwick….
Lane was many things to many people. For Tory, he was a close and trusted friend. He's the one who convinced Tory to change the company name from the original Tory by TRB to Tory Burch. "I said, what are all these initials?" recalled Lane in a recent interview with Tory Daily. "I mean, you are Tory Burch, and you should be who you are."
Kenneth Jay Lane, we'll miss you.