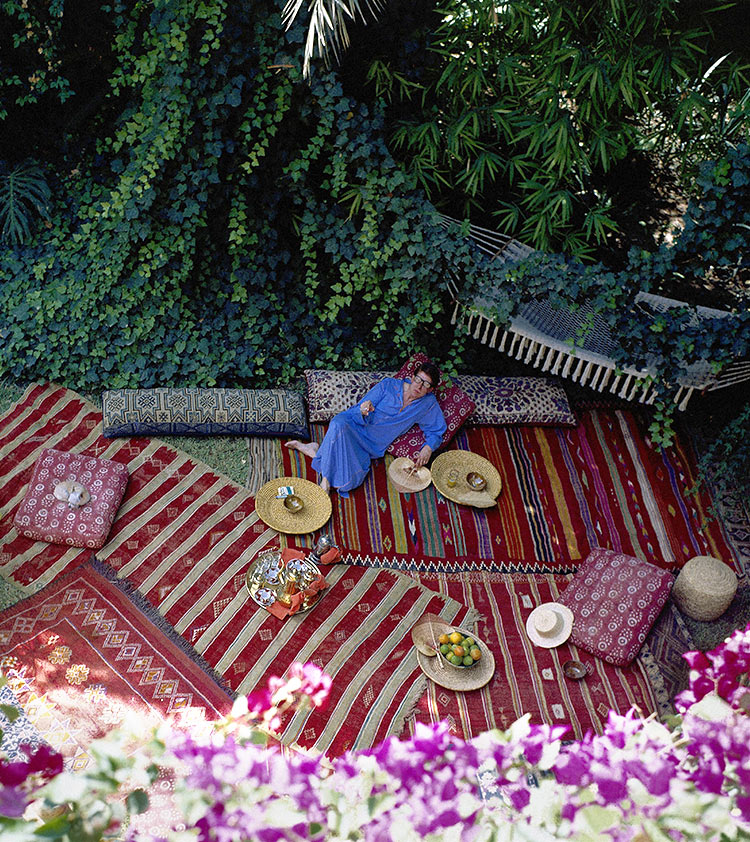 What do Yves Saint Laurent (above), Annie Oakley, Mick Jagger and J.K. Rowling all have in common? They're all Leos. Keep reading to discover your horoscope, from astrologer Susie Cox, now that we're in that sun sign (July 22nd – August 22nd).
Leo
Happy Birthday, Grand Leo! The Great American Eclipse of the Sun, which occurs on August 21st, is in your sign of Leo. When an eclipse happens in your sign, it's an opportunity for you to change. What do you want to become? A trip to watch the eclipse would be a fabulous Leo birthday present!
Virgo
Mercury will be doing a retrograde in your sign of Virgo from August 12th to September 5th. This is your time to rethink, reorganize and reinvent your life. Be meticulous. Give things away that you're not using. Feng shui is favored.
Libra
Your power dates this month are July 27th to the 30th. These are magical dates for you, dear Libra. Plan important meetings or events during those dates. The camaraderie and connections made then will be easy to maintain.
Scorpio
The last week in July is your most powerful time this month, Scorpio. You are already quite psychic, but your intuition will be truly uncanny during that time. Trust your instincts and act on them immediately.
Sagittarius
The first week in August will be a window in time for you to make huge changes. These new beginnings will seem natural, like they're the next obvious step in your life. Even though it will seem easy, the new big picture is profound.
Capricorn
The first week in August will bring a need to balance your professional life with your private life. Your outside world has dominated, but a situation will arise that will demand more of a balance in your life. Finally.
Aquarius
The full moon occurs in your sign of Aquarius on August 7th. This isn't just an ordinary full moon, but an eclipse of the moon. When an eclipse happens in your sign, it marks a change in your life. What do you want to release?
Pisces
Pisces is the dreamer, but this month a new side could emerge from you, dear Pisces. Mercury is retrograding in Virgo and is aligning with your Pisces sun from August 15th to September 5th. Use this Virgo energy to do a summer house cleaning of your life.
Aries
You have the very strong power dates this month of August 11th to 13th. The energy will peak on August 12th. There is a perfect triangle in the sky in fire signs involving your Sun. Expect the best and you will get it. Think big!
Taurus
Mid-August is your time for enhanced intellect. Take a class or intensive workshop during that time. Your mind is eager to learn something new. This ideally will be a short and powerful class that will change the way you think.
Gemini
This entire month will be stimulating for you, bright Gemini. Your mind will be very expansive and you will see new and incredible opportunities entering your life as a result. You will be meeting larger-than-life type people, who will adore you.
Cancer
Venus is in your sign of Cancer from July 31st through August 25th. This is your time to pamper yourself as well as your loved ones. This is the perfect combination for a family reunion. Organize a gathering and have old photo albums there to help inspire conversations about precious memories.