Joan Didion, circa 1977 © Everett Collection Historical/Alamy
Joe Orton, 1967, © Trinity Mirror/Mirrorpix/Alamy
Jacqueline Susann charting out her novel-in-progress, The Love Machine © Everett Collection Historical/Alamy
Oscar Wilde © Sputnik/Alamy
Tom Wolfe at his New York home © Dan Callister/Alamy
In the pantheon of stylish people in the creative arts, let's be honest, writers will typically fall to the back of the pack. By its nature, writing often requires you to be holed up in the proverbial ivory tower, with just your thoughts and a blank paper (or, rather, a blank screen). It's a career that, unlike acting or music, isn't predicated on projecting an image. You could be a brilliant, world-renown writer and no one even has to know what you look like — hello, Elena Ferrante.
Journalist Terry Newman would like to convince you otherwise with her new book, Legendary Authors and the Clothes They Wore, which explores the ties between literary heavyweights and the sartorial stuff. The most obvious connection is inspirational cross-pollination. Countless designers reference writerly types in their collections (e.g. Henry Holland's Hunter S. Thompson-themed show for Spring 2016) while, on the flip side, novelists tend to give much thought to a fictional character's sense of style — it always speaks volumes about his or her persona. After all, who would Jay Gatsby be without his pink suit and deliriously decadent closet?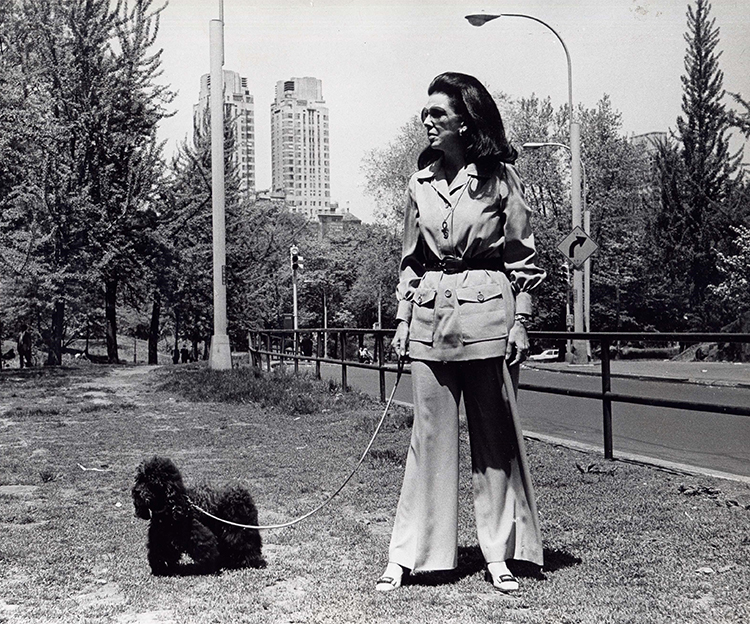 The essence of Newman's book — and what's most intriguing — is the way in which she highlights how much writers' real-life fashion choices reveal about their prose and personality. "Clothes concealed and guarded the reality of [Sylvia Plath's] emotions," Newman writes. "By wearing a twinset and pearls, she was able to fit right in with normality even when she was experiencing her worst depressions." Of John Updike's preference for cable sweaters, button-downs, khakis and single-breasted, straight-leg suits, she notes, "As with his writing, his sartorial style revealed normcore with flair."
The author casts a wide range, too, examining everyone from George Sand and Gertrude Stein to contemporary names such as Donna Tartt and Zadie Smith. In other sections, she zeroes in on specific style signatures — hats, suits — and then delves into the writers who embody that look. Under "Glasses," for example, we get Robert Crumb, Cornel West, Joyce Carol Oates and Allen Ginsberg.
Here, a few more fun facts culled from Legendary Authors and the Clothes They Wore: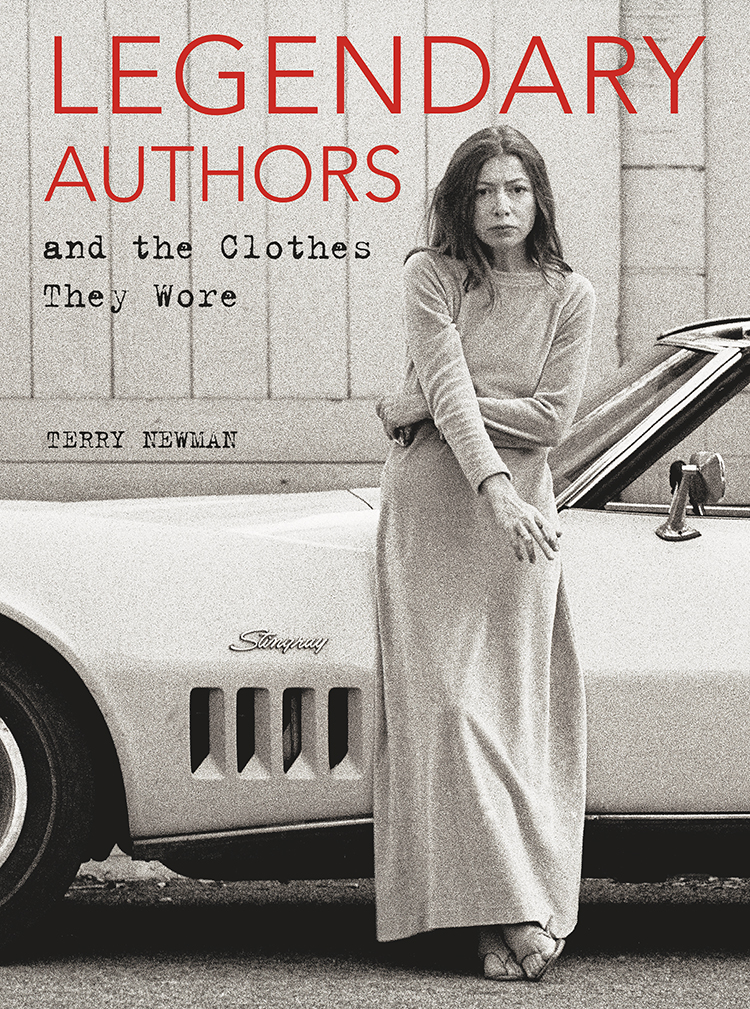 "James Joyce was once so enthusiastic about Irish tweed that he worked as a cloth salesman."
"In her high school yearbook, [Jacqueline Susann] wrote that her ambition was to own a mink coat."
"[Tom] Wolfe's fine wardrobe started out as a happy mistake, as he admitted in the 1980 Rolling Stone interview: 'I went to a tailor here in New York and picked out a white material to have a suit made for the summertime. Silk tweed is actually a very warm material, so I started wearing the thing in the wintertime.'"
"In the early 1970s, [Samuel] Beckett used a now classic leather Gucci hobo holdall as his day-to-day man bag."
"Although [Dorothy Parker] needed spectacles to work, she rarely wore them out of the office, as, of course, she remarked in the New York World newspaper in 1925: 'Men seldom make passes at girls who wear glasses.'"