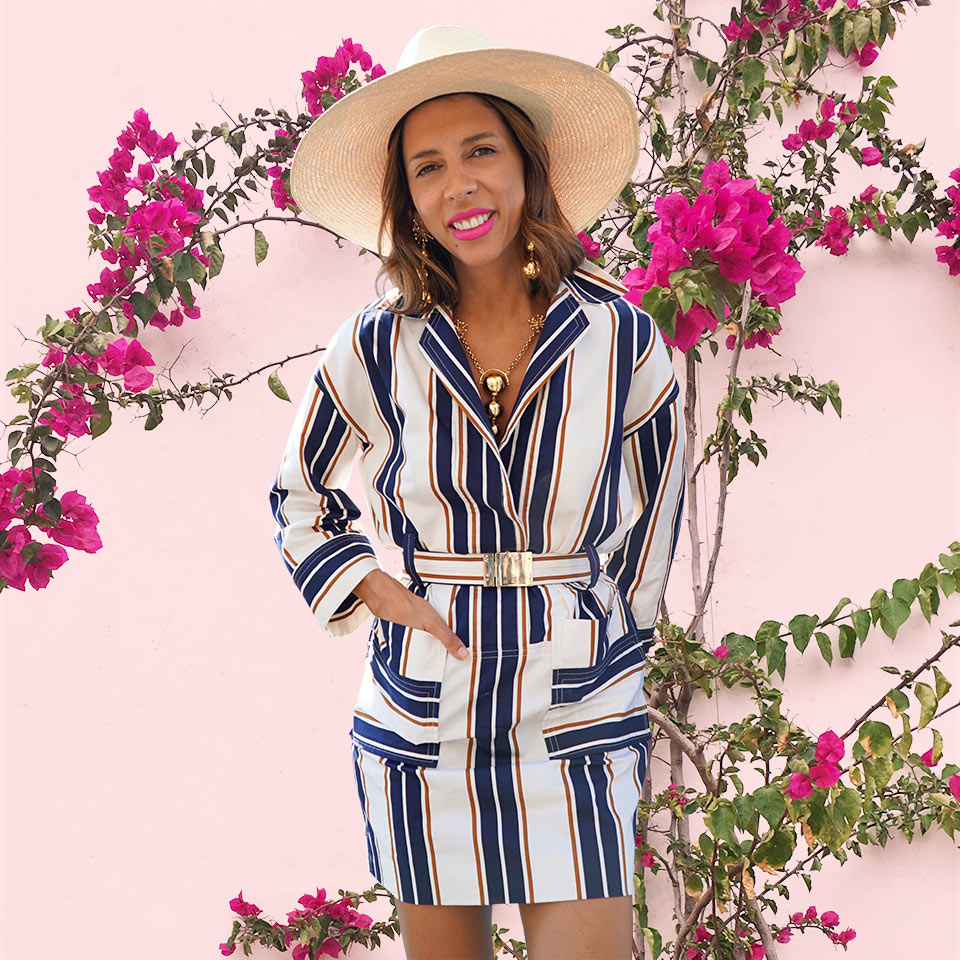 New York jewelry designer Paula Mendoza brings Tory Daily to her native Colombia and shares a 24-hour guide to the electric city of Cartagena, from the best local breakfast to the spot to dance the night away…
STAY
Tcherassi Hotel — it is such a beautiful hotel with stunning rooms and the staff there makes you feel at home. On top of that you can enjoy their beautiful rooftop pool with the most perfect view of typical Cartagena ceilings and terraces, and nothing beats that view.
MORNING
Morning in Cartagena must start with breakfast at the Santa Clara Hotel — they have the most amazing arepas de huevo that you need to try. After you finish breakfast, and feel guilty about the numerous arepas de huevo you just ate, you can join the gym at the Santa Clara and then hit the spa. In my opinion, their deep-tissue massage is one of the best ones I've ever had in my life… and, believe me, I've had a lot! The massage will prepare your body for all the walking and dancing you are going to do during your stay in Cartagena, because, trust me, you will want to dance a lot!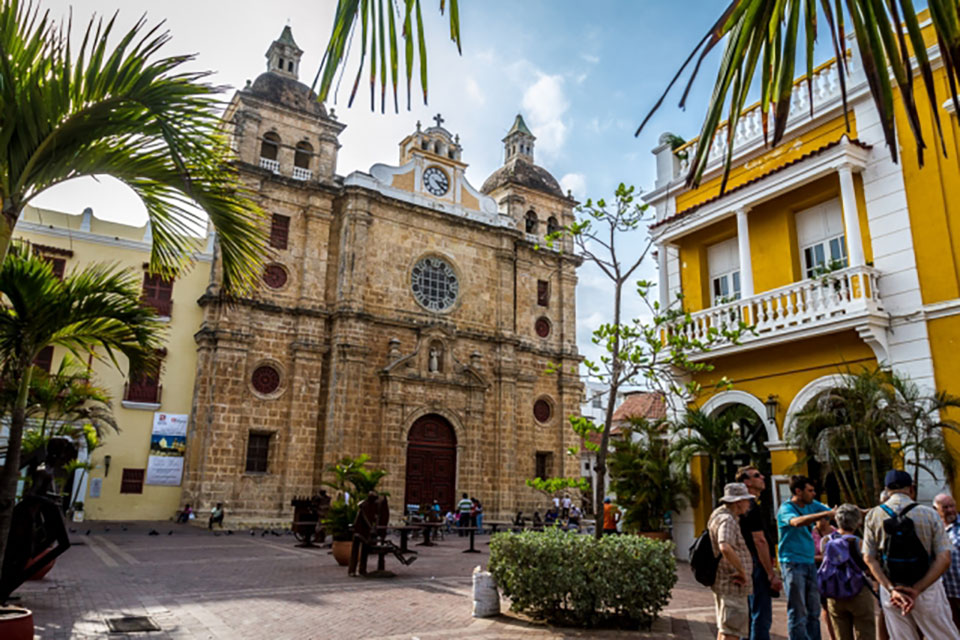 MIDDAY
After a session at the gym and spa, I would go back to where you are staying or back to Tcherassi Hotel and have a coconut lemonade to feel refreshed before starting a day full of adventures. You've spent the morning treating yourself, so now go and walk around to the Old City and visit the local stores.
Next to Santa Clara Hotel you have Casa Chiqui, one of the most iconic stores in Cartagena where you will find local and worldwide handcrafts. It is the perfect store to find stunning gifts. Following Casa Chiqui, you can walk to one of my favorite stores, representing only Colombian designers, called St. Dom — it's a definite must! Since you are probably going to spend more time than you think looking around this incredible store, you're probably going to feel thirsty or crave something sweet. Next to St. Dom is an incredible bakery called Mila that has an amazing milkshake made with vanilla and chocolate cookies called El Frappé de Milo — every time I'm not in Cartagena, I crave it. I dream about this milkshake, so I suggest you get it.
Afterwards, walk around in the Old City and visit all the local artisanal stores. You will find a lot of artisans selling handmade mochilas and, honestly, you can't be in Cartagena and not buy one. What is amazing about these mochilas is that it takes a very long time to make and each design has an important meaning; if you understand this, you can appreciate such a beautiful handcraft. I personally wear one every day and they are the most cool, useful handbags.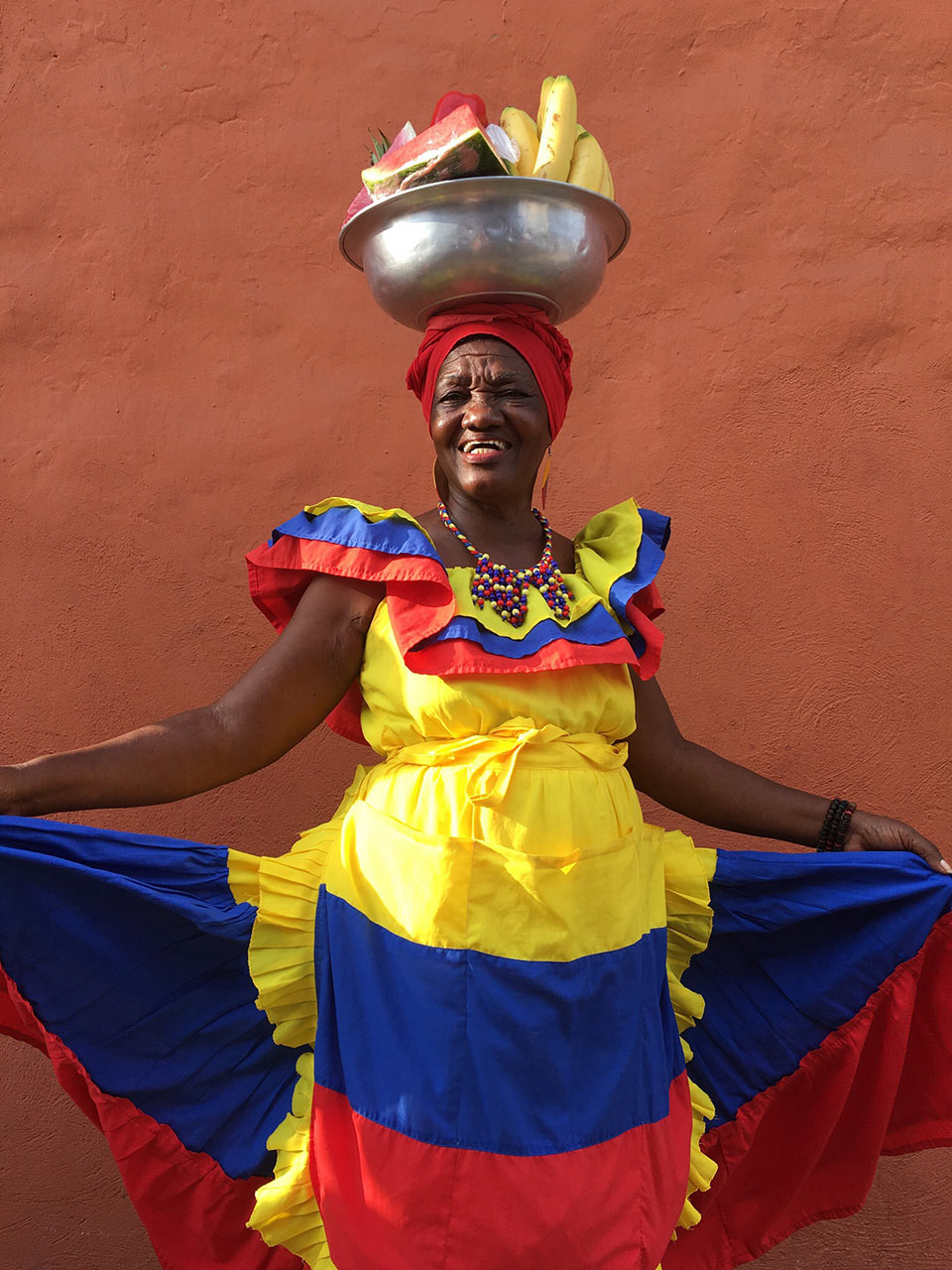 AFTERNOON
Rent a boat in one of the ports and go to Hotel Majagua in the Islas del Rosario and spend the afternoon there for a late lunch. This will take most of the afternoon as it is a very relaxing island where you can swim, tan and spend the day in the ocean. Around 6 PM I recommend going back home and showering, and getting ready for a long night of drinks an dancing!
NIGHT
Start the night with drinks at Donjuán or Bar Demente. These two places are great for people watching and their cocktails are delicious. I recommend La Vitrola for dinner, but you will need a reservation so make sure to do so in advance. You will have an incredible experience where you will get to know Cartagena and its essence with live music and great food. You will feel the authentic Cartagena in this restaurant.
Go to the Plaza de San Pedro for drinks after you've finished your meal. You can get there by walking or horse carriage, which is a cool plan if you have a group of people. It is very common in Cartagena to go by carriage so if you feel like this is something you like, I recommend it! They are everywhere, too, but try to negotiate the price because they will charge you more if you are a tourist.
After eating and some drinks I'm sure you will want to dance, and nothing better than local salsa at Havana! This place has the best music to dance to and even just watching people will be an incredible experience, so I highly recommend going for a real fun time. I will end the night just walking around. Cartagena is always alive and there are so many exciting things you can see around just by walking at night.