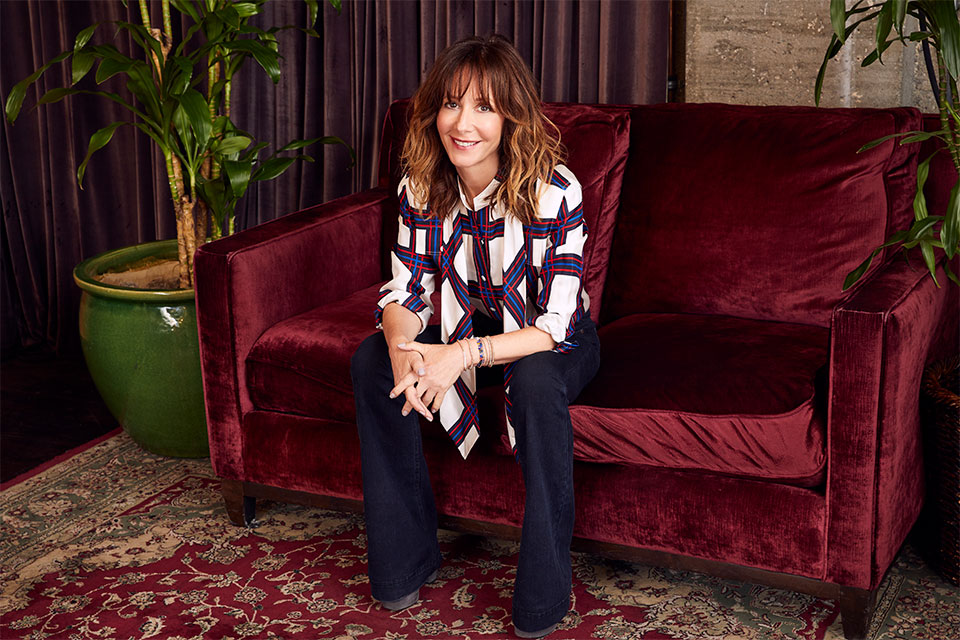 A few years ago, Tory Daily got to know Jody Gerson, the CEO and Chairman of Universal Music Publishing Group. (Read the story here.) For our 2017 Music Issue, the exec returns — and she's giving us a glimpse at what a typical work day is like for one of the music industry's major movers and shakers.
5:30 AM
Wake up, meditate with Aware app.
6 AM
Bulletproof coffee — I swear by it. Catch up on news.
6:30 AM
Wake up my kids, Luke and Daisy. Get breakfast ready and throw lunches in backpacks.
7:00 AM
Drive kids to the bus stop by 7:12 AM. Biggest accomplishment of the day is getting them to the bus in time!
8 AM
Pilates or yoga.
10 AM
Arrive to office. First meeting of today is with A&R staff, listening to new music and discovering talent.
1:00 PM
Office lunch with Santa Monica-based Executive team.
3:10 PM
After school FaceTime with my daughter, Daisy.
4 PM
Weekly meeting with Universal Music Group Chairman and CEO, Sir Lucian Grainge.
7:30 PM
Dinner at Craig's with two of Universal Music's leading women and my good friends, Michele Anthony (EVP, Universal Music Group) and Michelle Jubelirer (COO of Capitol Music Group).
10 PM
Studio visit with Halsey. Then I call it a day!