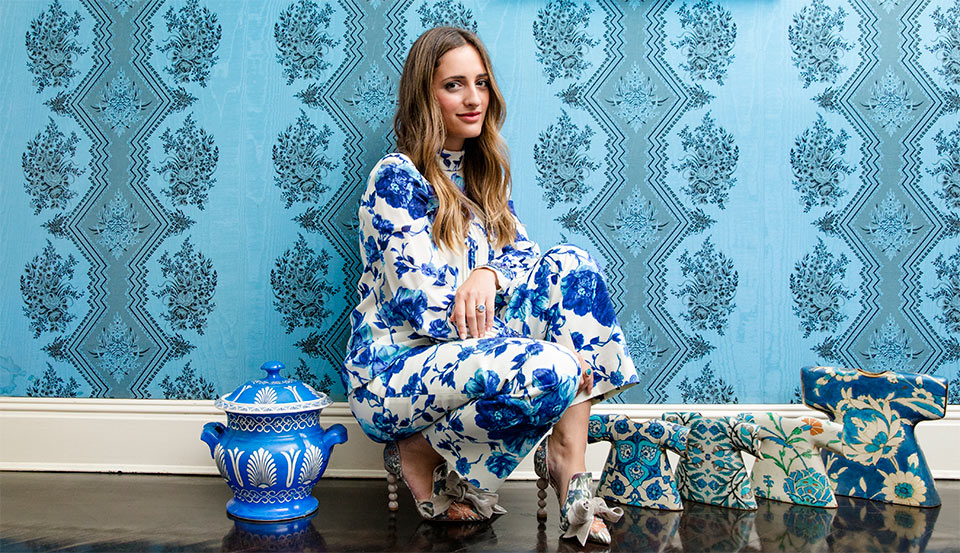 Our celebration of all things blue and white continues with a spotlight on Annabelle Moehlmann, whose peripatetic career has led her from furnishing fabric house Cowtan & Tout (marketing and merchandising) to Pointy Snout Caviar (CMO) to Indagare Travel (business development). The connection here? She's the Instagrammer behind Land of Belle, a visual feast of incredible interior-design inspiration, and so we asked her to share her favorite blue-and-white rooms — plus a few decor recs, too.
Land of Belle is…
A destination for beautiful things and inspiration. My Instagram is a collection of interiors that resonate with and inspire me. The things I am drawn to — whether interiors, objects, destinations or fashion — reference a bygone time but feel relevant to a contemporary lifestyle. I love a dash of Old World in just about everything, and so the interiors I select to feature tend to reflect that.
And the initial inspiration behind it…
I am always collecting images that inspire me — be it in my mind's eye, through a box of magazine clippings I have amassed or random files on my computer. I created Land of Belle so I could play with all of these images and put them together in a visual way in which they both relate to one another and change from their original context.
This love of interiors comes from…
I have been interested in interiors for as long as I can remember. I take great inspiration from my travels and love visiting other people's homes and noticing the small details of their decor. My mother has definitely been a big inspiration for me as she shares an appreciation of antiques and a great gift for layering — so I am sure some of my passion is a product of proximity.
Favorite room in the world…
My mother's living room. It is filled with so many beautiful objects from all over the world that instantly remind me of happy times throughout my life. My mother is always rearranging things and so it's fun to visit and try and spot what's new and different.
What's next…
Doing this has really gotten me thinking about actual product. I want to create a destination where people can shop for my favorite home-decor objects that will add Old World beauty to their lives. Our surroundings have the power to impact us so greatly and, by keeping beautiful objects in our homes, we are more likely to feel happy and inspired on a daily basis.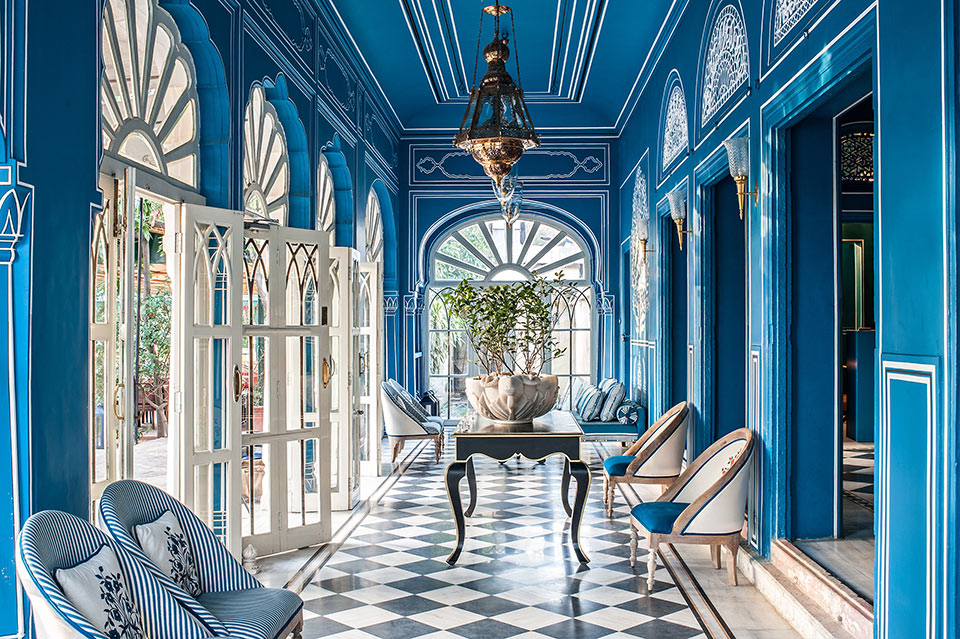 Annabelle Moehlmann's Interiors Inspiration
What: Interior of Bar Palladio
Where: Jaipur, India
Why: Because this Jaipur café designed by Marie-Anne Oudejans (madly in love with all of her work) is a bold and updated take on classic Indian design.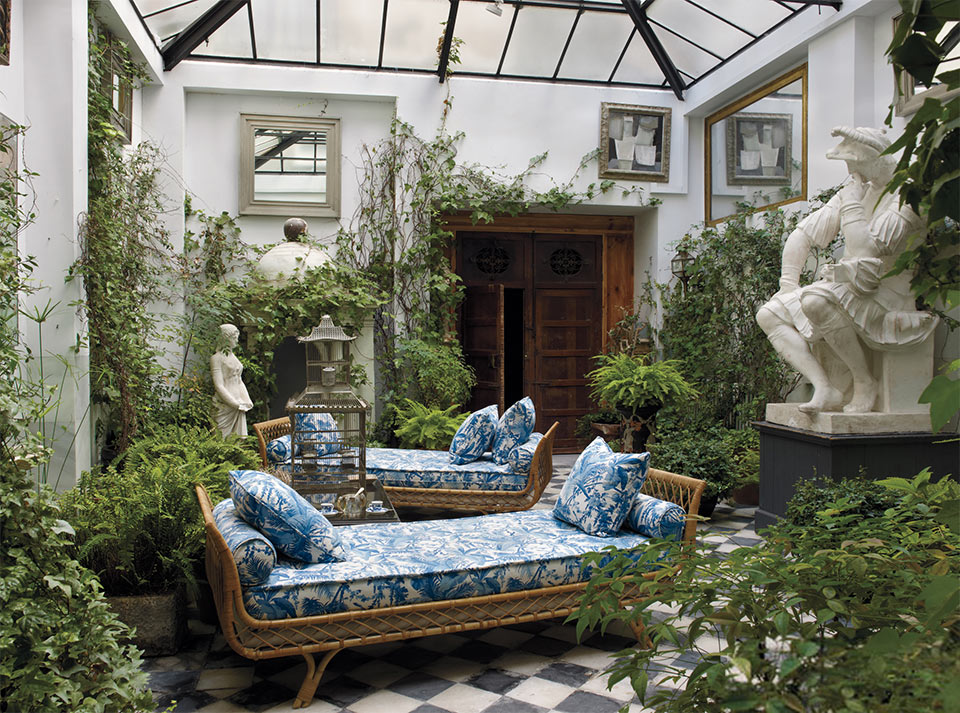 What: Courtyard of Lorenzo Castillo's home
Where: Madrid, Spain
Why: Because this grand, airy space is the epitome of understated Old World cool.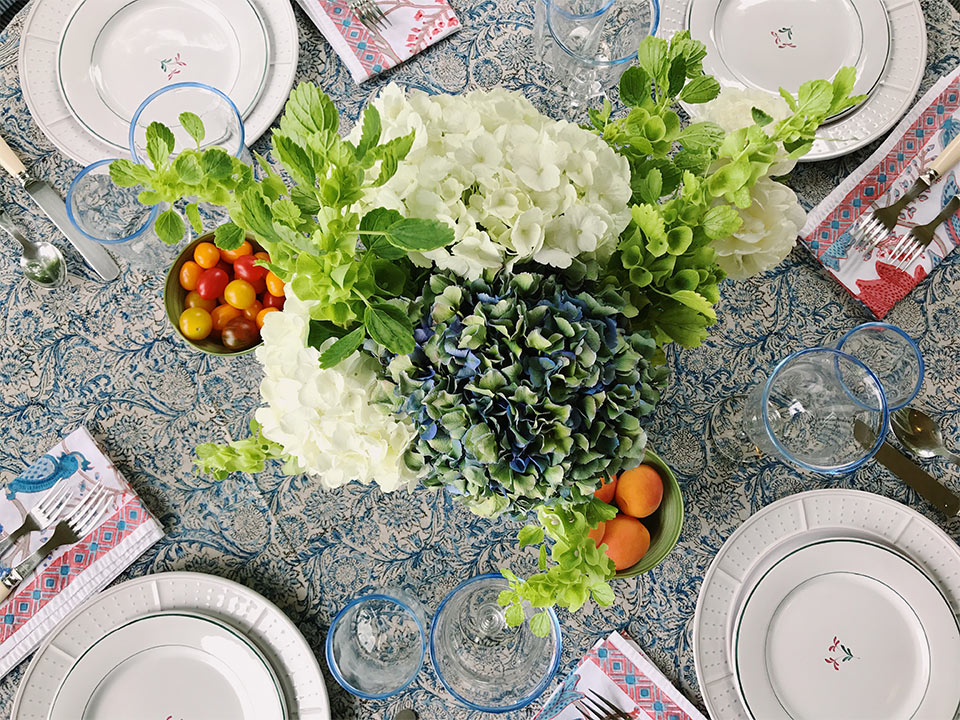 What: A table setting I created for a lunch this summer
Where: East Hampton, Long Island
Why: Because I love a fresh, yet layered look for summer tables. Matching plates and linen lack inspiration so it's fun to mix it up, but you still want to create cohesion through your color palette. Freshly cut flowers and some fruit and vegetables add a pop of color and… Bells of Ireland forever!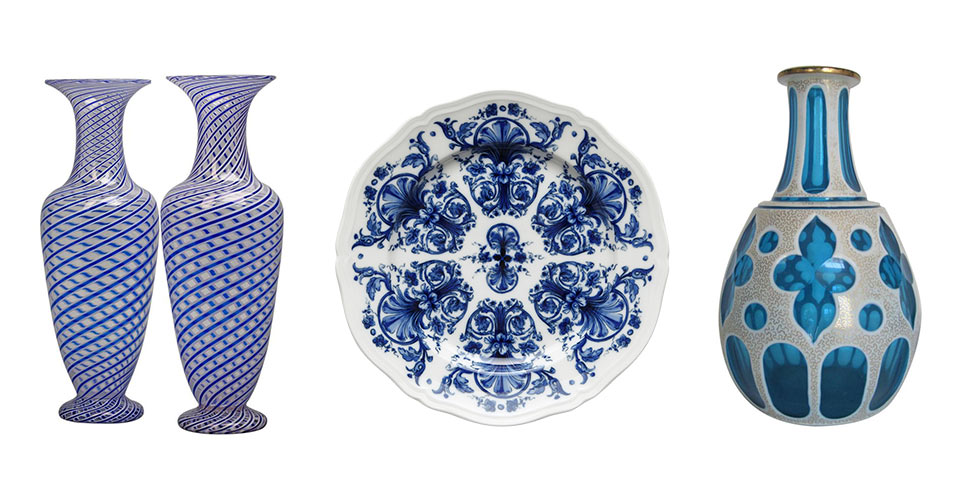 What: Pair of 19th-century French Latticino glass vases
Where: Available through Seidenberg on 1stdibs
Why: Because everyone should own a pair of antique vases, beautiful enough to adorn any room, with or without flowers.
What: Ginori Babele Antico dinner plate
Where: Barneys New York (and many other places!)
Why: Because this eclectic Italian pattern can be seamlessly mixed in with pieces from elsewhere, like Morocco, Turkey or France. It can also be easily dressed up or down, making it a wonderful choice for both formal occasions and everyday use.
What: A 20th-century blue, white and gold bohemian vase
Where: Available through Anne Dittmeier on 1stdibs
Why: Because a colored, cut-glass vase is a statement piece in a room and plays perfect host to a simple monochromatic arrangement.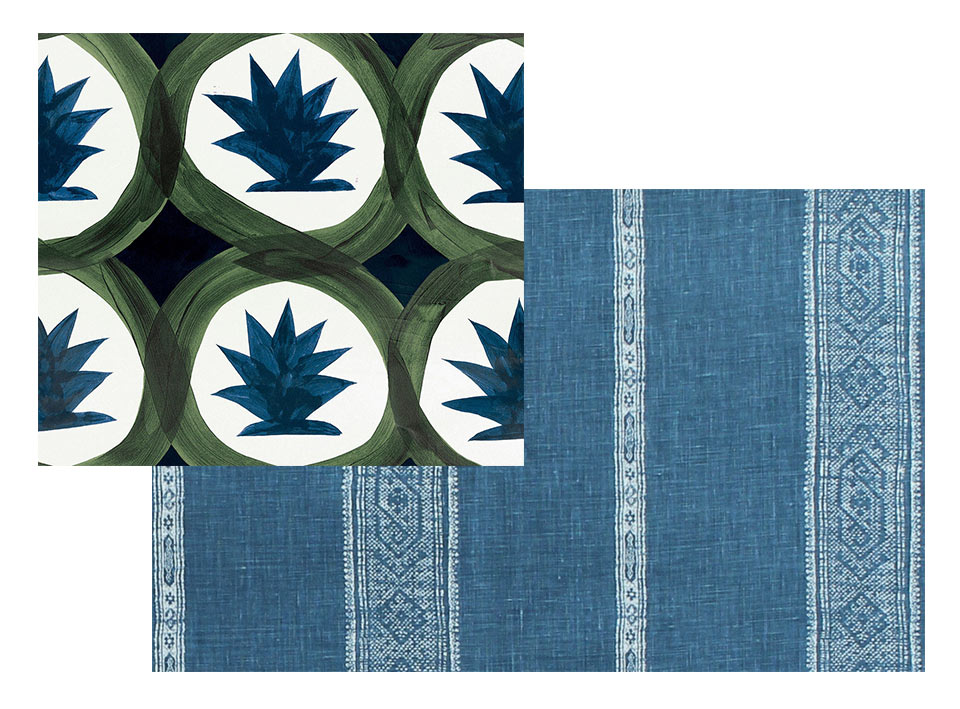 1.
What: Hermès Dune Wallpaper in Estuaire
Where: Available at Hermès
Why: Because the splendid shades of teal and green ensure that one could never tire of this bold pattern, perfect for a foyer or powder room.
2.
What: Patmos Reverse Stripe in Lake by Carolina Irving Textiles
Where: Available through John Rosselli & Associates, New York
Why: Because this stripe is a timeless beauty and works in almost any space, from a laid-back beach house to an uptown apartment (highly recommend as a wall covering).