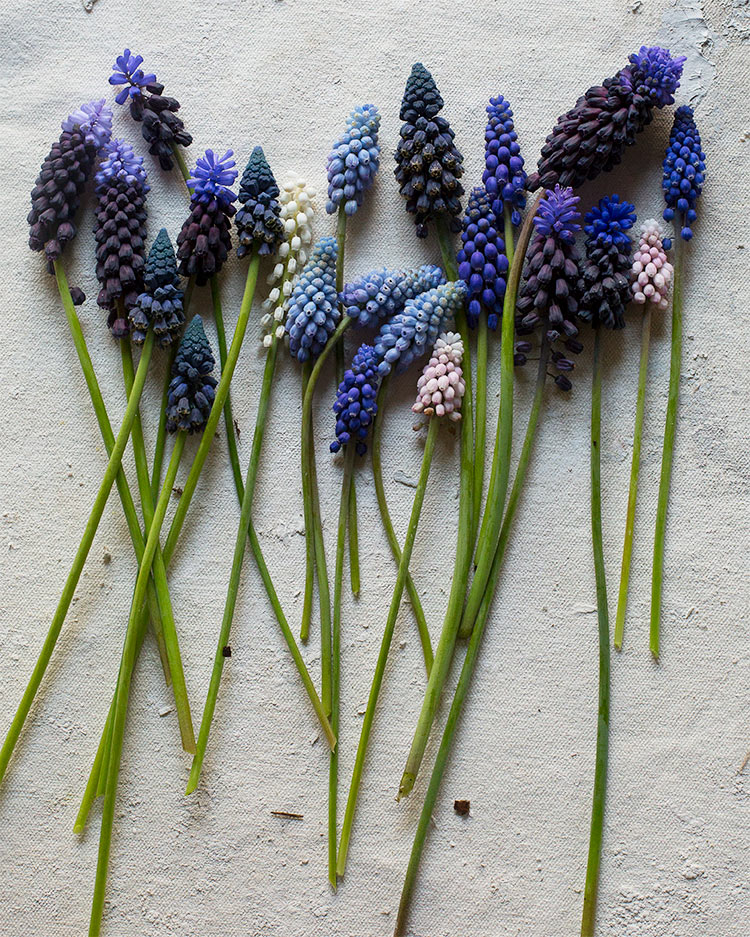 It takes a lot of ambition and confidence to switch careers mid-way, but that's exactly what printmaker Frances Palmer did — the former New Yorker now specializes in gorgeous handmade ceramics and is a deft hand at beautiful floral arrangements, too. Here, she tells us all about the new chapter in her life — and her Connecticut escape (A.K.A. a barn-turned-artist studio).
I first got into ceramics when…
I was 30 and had moved out to Connecticut from NYC with my husband and newborn daughter. I had earlier trained as a printmaker and have both a BA and MA in Art History. I've always made work with my hands. I love to cook, entertain and garden, so decided to learn pottery in order to make my own dishes and vases. I took a few throwing classes at a nearby art guild and then determined to set up my own studio and learn by trial and error. From the moment I began working in clay, I knew that ceramics would be my metier.
And what I love about it…
I love all aspects of production and make the pieces myself from beginning to end. I enjoy the throwing, the firing, the mixing of glazes and documenting the work. Fundamentally, however, I appreciate that the ceramic process itself has an influence in the finished work. When the piece dries and when it is fired, there is alchemy in the transformation of the clay and glaze that is always an unknown, a surprise. I look forward to seeing what happens and love the wabi sabi of the result.
My signature style…
I am known for my whimsical white earthenware pots. The personality of the white earthenware lends itself to pedestals, beads, fluting and complex parts. But I also spend a good deal of my time producing translucent, high-fire porcelain. This clay body is more austere and I adore throwing it in elegant and simple forms, using classic Chinese and Japanese glazes. I am very pleased that you have asked for photos of the blue and white porcelain, which is inspired by the great Chinese tradition of cobalt ink painting. I also feel that the porcelain is my signature style, so it is wonderful for people to see this side of my oeuvre.
My tools of the trade…
My pottery wheel, clay-throwing tools, glaze-mixing equipment and kilns. I work in a beautiful old barn, the frame originally from the 1790s, that we reconstructed next to our house. The entire building is my studio: the wheels and kilns are on the first floor and the finished work and packing area, on the second floor. There is a separate outbuilding for the gas kiln for the porcelain. I have two cutting gardens adjacent to the studio, where I grow flowers all season long for my vases and photography. I work mostly with three different clays: white earthenware, porcelain and terra cotta.
My design influences…
I search ancient civilizations for inspiration as, at the end of the day, I find their forms most modern. Cycladic, Etruscan and Song Dynasty ceramics have a timelessness that I continue to study. I also look at Giorgio Morandi paintings, Louise Bourgeois and Brâncuși sculpture. I try to see as many exhibitions as possible, especially photography.
A good work for art should always…
Be something that one can return to again and again, thereby finding new inspiration every time.
My favorite creatives to follow on Instagram…
I like to look at feeds that see the big cultural picture happening now. @brainpicker is always filled with literature and philosophy. @paolantonelli is the Curator of Architecture & Design at MOMA and she has fascinating design information. @vamuseum and @rijkmuseum. My dear friend Charlie McCormick @mccormickcharlie grows the most beautiful flowers. I am very excited to be doing a pop up with him in September in London at the shop Pentreath & Hall.
Favorite room in a museum…
My favorite museum room is the ceramics floor at the Victoria & Albert Museum. It encompasses the history of ceramics from 2500 BC to contemporary work. It is an encyclopedic display from all parts of the world and it is thrilling to spend time there.