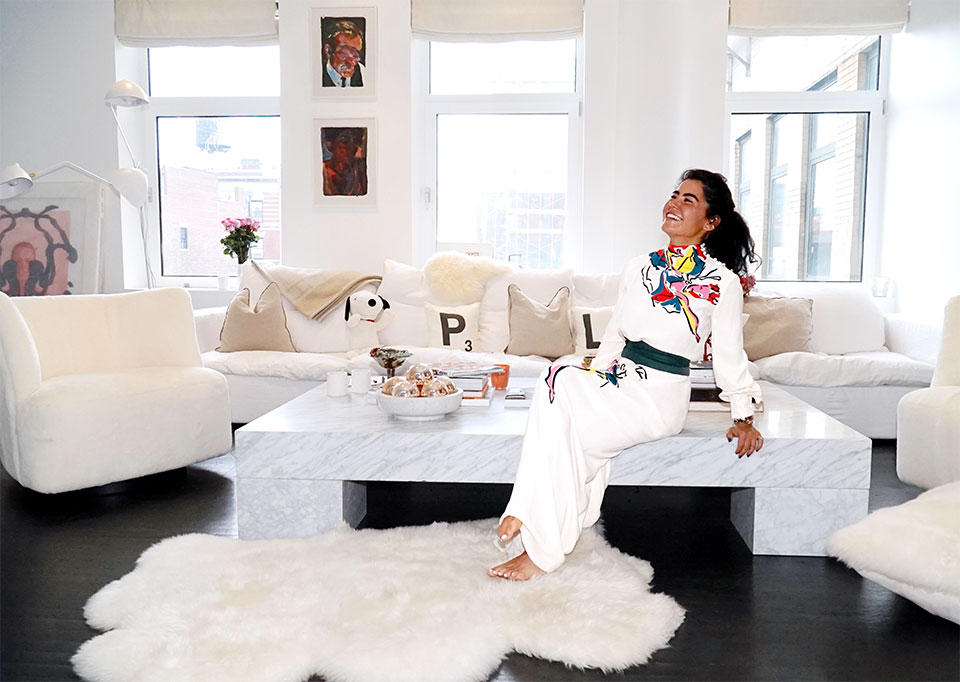 Nadine Ghosn's bread and butter is in high-priced finery with a whimsical streak — like her signature "hamburger ring," a series of gemstone-studded rings that, when stacked, forms the fast-food classic. Picture diamonds set in gold for a sesame-seed bun, rubies for a slice of tomato, yellow sapphires for mustard, and so on. So what's the music connection here, you might ask? One of Ghosn's latest pieces, a necklace that mimics earbud headphones, has caused such a stir recently that even Karl Lagerfeld sported a pair as he took his finale walk at the Fendi Fall 2017 couture show in Paris this summer. Music inspires the jeweler beyond designs, too — it's a big part of her creative engine, giving her the necessary energetic spark. Here, she reveals the playlist that's currently on rotation at her New York studio.
1. Location — Khalid
2. I Spy — KYLE
3. Thunder — Imagine Dragons
4. Unforgettable — French Montana (Ft. Swag Lee)
5. Feels — Calvin Harris (Ft. Pharell & Katy Perry)
6. Don't Kill My Vibe — Sigrid
7. Say You Won't Let Go — James Arthur
8. Shape of You — Ed Sheeran
9. Feel it Still — Portugal. The Man
10. Love me Now — John Legend
11. BAM — Jay Z

OPEN IN SPOTIFY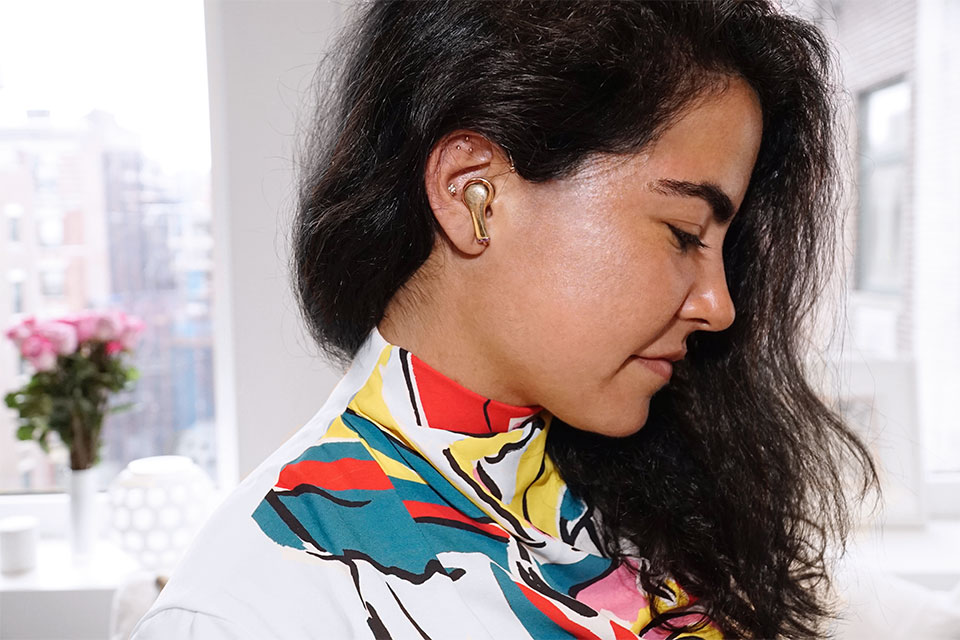 The inspiration behind this guest playlist…
I am going to preface this by saying most of my songs are very mainstream and my taste for music is not as refined as it probably should be, hahah, but music plays a huge role in my life and is definitely a
huge
source of energy. I am someone who gets a lot of energy from my surroundings and environments. The songs I have chosen can be considered my "Studio List" as they fuel me and were definitely on repeat as I worked on my third collection. Whether the beat or the lyrics, they help me let go of my thoughts and be more present, focused and in flow.
And what I love about these songs…
This specific song list reminds me of a road trip across California that I had with a person who was very dear to me. Often times, music reminds me of a person or moment in time, and I go through waves where I listen to the same songs on repeat. Then, like many things, with time, a new song list arises welcoming a new chapter, phase or energy into my life.
The story behind my headphone necklace…
Two components influenced the headphones. My first fine jewelry collection was inspired by ordinary objects that everyone can relate to, objects that have become markers of our time. Looking around, I became fascinated with the way headphones have become a staple in our everyday life across cities, countries and age groups. Naturally, music is an important component of people's daily life — walking the streets of New York you can see a variety of headphones worn in very unique ways as part of the daily style uniform. As I creatively didn't feel confined by portraying the usual shapes and forms seen in fine jewelry at the time, I decided to use my medium: 18k gold, diamonds and colored stones to encapsulate headphones, as well as allow for personal customization using a variety of colored stones and combinations. I also used the opportunity to capture the evolution of earphones in my second collection — I introduced the earphones as earrings as the speed of technology continues to intensify and headphone varieties continue to evolve, most notably with Apple introducing the new EarPods. In 10 years, once the necklace gets passed along to the next generation, we will have to explain that that is how we used to listen to music.