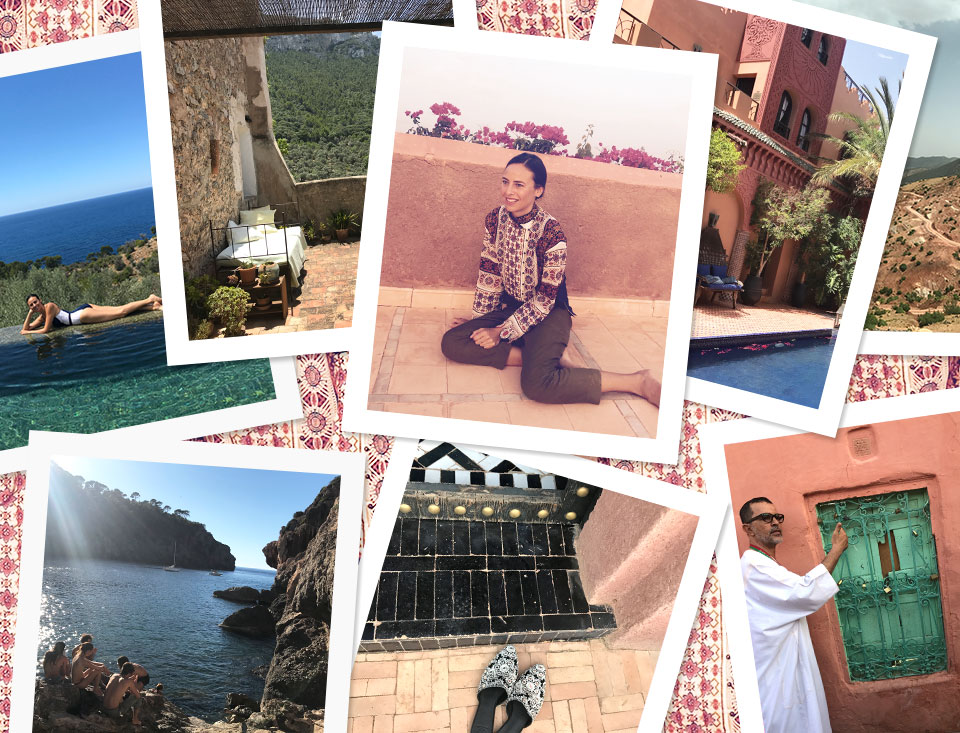 Escape to Majorca or vacation in Marrakech? Why not both? That's exactly what interior designer Ariel Ashe of Ashe + Leandro did this summer. Here, she reports back to Tory Daily on the top five things to do at each sun-kissed destination.
MAJORCA, SPAIN
1. Cala Deia Beach
Bring water shoes — it's rocky!
2. Sa Foradada Restaurant
Go for the paella… and the views. This is where The Night Manager was filmed.
3. The Cathedral of Santa Maria of Palma
It's beautiful. There's an installation by the artist Miquel Barceló depicting Jesus multiplying bread and fish to feed his followers.
4. El Bungalow Restaurant
Casual and yummy. Tip: Cold white wine tastes good in Spain.
5. Go out on a boat!
Sailing is always best — the Mediterranean has the best swimming water. The color is a deep blue and it feels extra salty.
MARRAKECH, MOROCCO
1. Souks
Tour the souk with Mustapha Chouquir — he is the best guide in Marrakech.
2. El Fenn
Visit this hotel. We stayed in a villa outside of town, but if you want to stay in the city, El Fenn is magical. The rooftop bar has a beautiful view of the city and amazing textiles.
3. Hammam
Have a body scrub with Morocco's black soap.
4. Al Fassia Restaurant
A restaurant created by three sisters and run by all women, Al Fassia has really good food. Tip: Sit in the garden.
5. Kasbah Tamadot
Stay a night at this resort in the Atlas Mountains. It's a real oasis and only an hour from Marrakech (or two hours if you take the scenic route through Berber villages.) And visit a Berber family for tea.