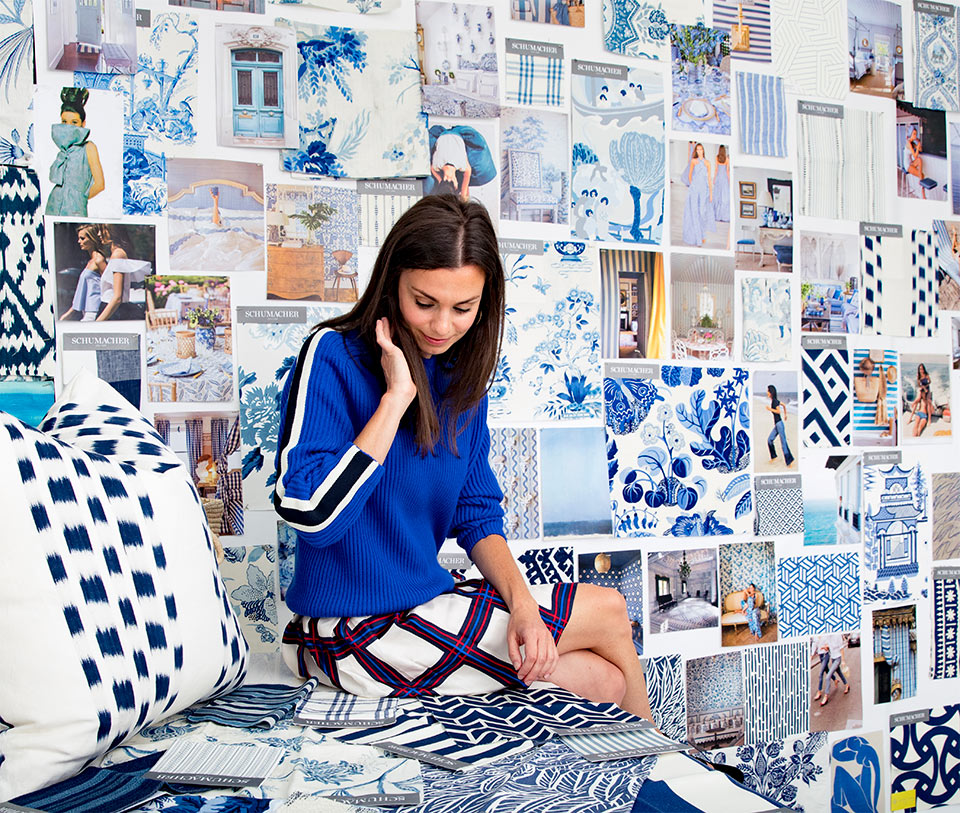 Since the late 1800s, Schumacher has been covering the world in gorgeous textiles while working with the leading artists and designers of the day. Frank Lloyd Wright, Cecil Beaton, Paul Poiret, Elsa Schiaparelli…the list goes on. It is the arbiter of all things color, print and texture when it comes to interior inspiration — just see its Pinterest boards organized by color or print (we're partial to Color Code: Blue & White) and style-packed newsletters. For our Blue & White issue, we asked Director of Creative Services Tori Jones to break down the dynamic color duo's lasting charm and what inspires her.
In an interior, I'm inspired by…
At Schumacher, we always talk about how home is a reflection of your personal, intimate world. To me, the interiors that are most inspiring are those that really reflect the personality of their owner. Surrounding yourself with objects, books, artwork and textiles that are truly meaningful to you is so much better than trying to be on trend or decorating in a hurry. A real home takes time to evolve and looks best when it's edited meticulously. It's our policy at Schumacher to only surround ourselves with the things we love.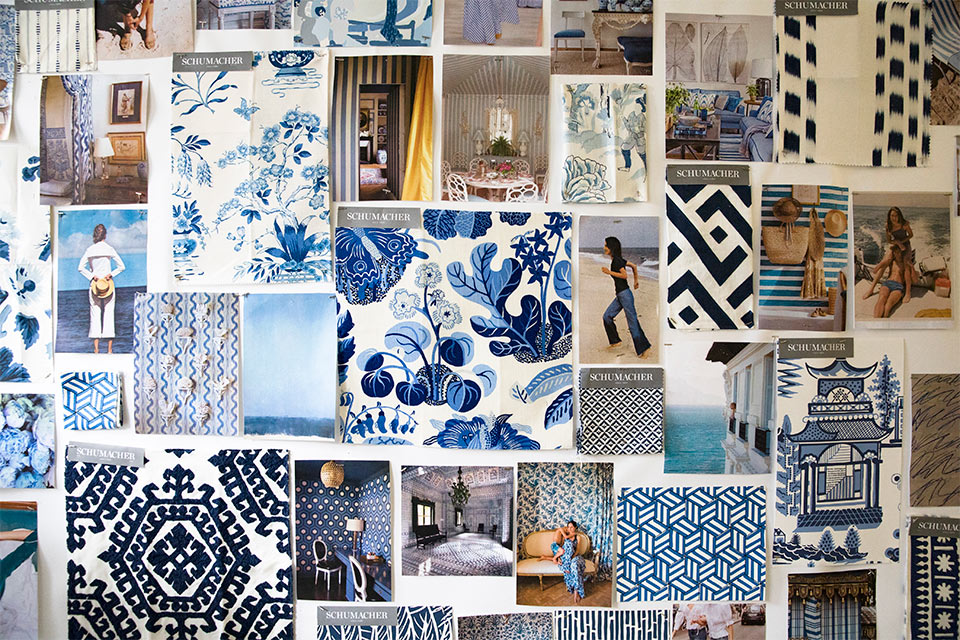 Blue and white is a classic combination because…
Blue and white has been part of the style lexicon for centuries — from 14th-century Chinese porcelain to Carlos de Beistegui's Tente Tartare at Château de Groussay to the contemporary interiors of Schumacher collaborator, Mark D. Sikes. It's a color combo with staying power that's equally at home in a New England beach house, an Indian hotel (Marie-Anne Oudejans' incredible Bar Palladio in Jaipur comes to mind), or a rustic getaway in Greece. We've compiled dozens of our gorgeous blue and white fabrics and wallpapers plus our favorite inspiration images into a Pinterest board that celebrates the timeless pairing.
The blue-and-white combo works well in both fashion and interiors because…
It's crisp, clean and pretty much foolproof. Think denim with a white tee or a dhurrie rug with slipcovered upholstery. The palette works in casual or high-style settings. You can go simple or ornate. No matter what, the combination always looks smart and fresh.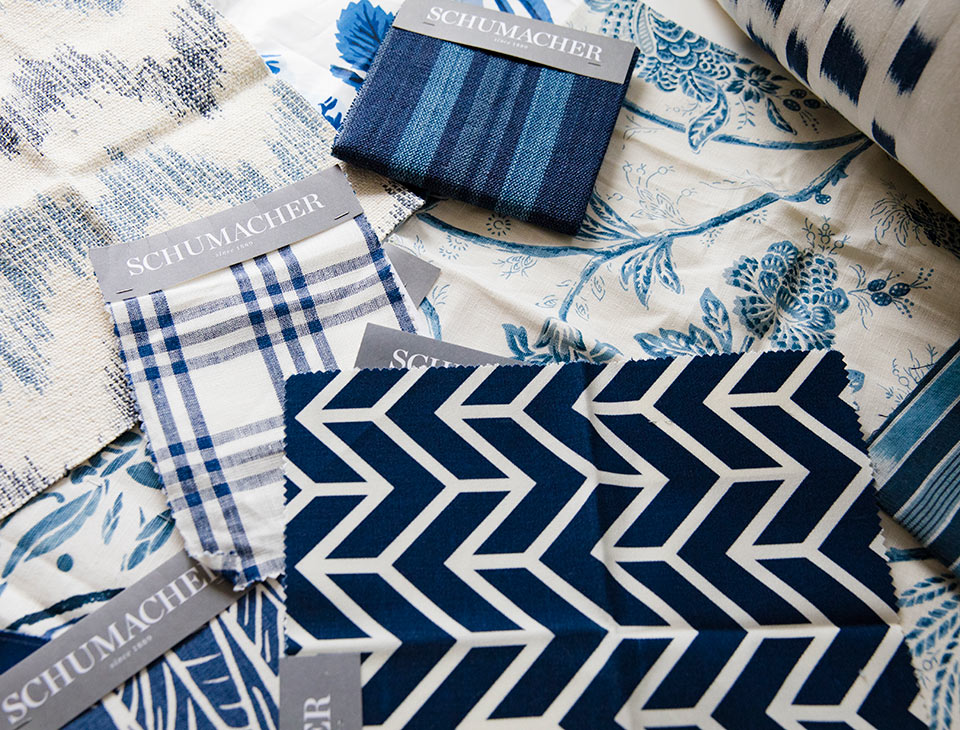 Most unexpected way to use blue and white in a home…
I'd say to max out a room with a single motif in the color palette, for example blue and white stripes on walls, curtains and upholstery. We've just introduced a whole roster of stripes that fit the bill, including new blues of our beloved Branca Stripe by Alessandra Branca as well as our Andy Stripe and the hand-painted Tic for Tac by Schumacher collaborator David Kaihoi.
My other favorite color combinations…
I've always loved blue and black together; I think it's a chic combination for both home and fashion. Our beloved Bukhara Ikat fabric really proves it. Red and pink is also on my mind lately as I've seen it pop up on runways and in several of our latest Schumacher designs, like Heart of Hearts, Amour, Avodica Embroidery and Samarkand Ikat.