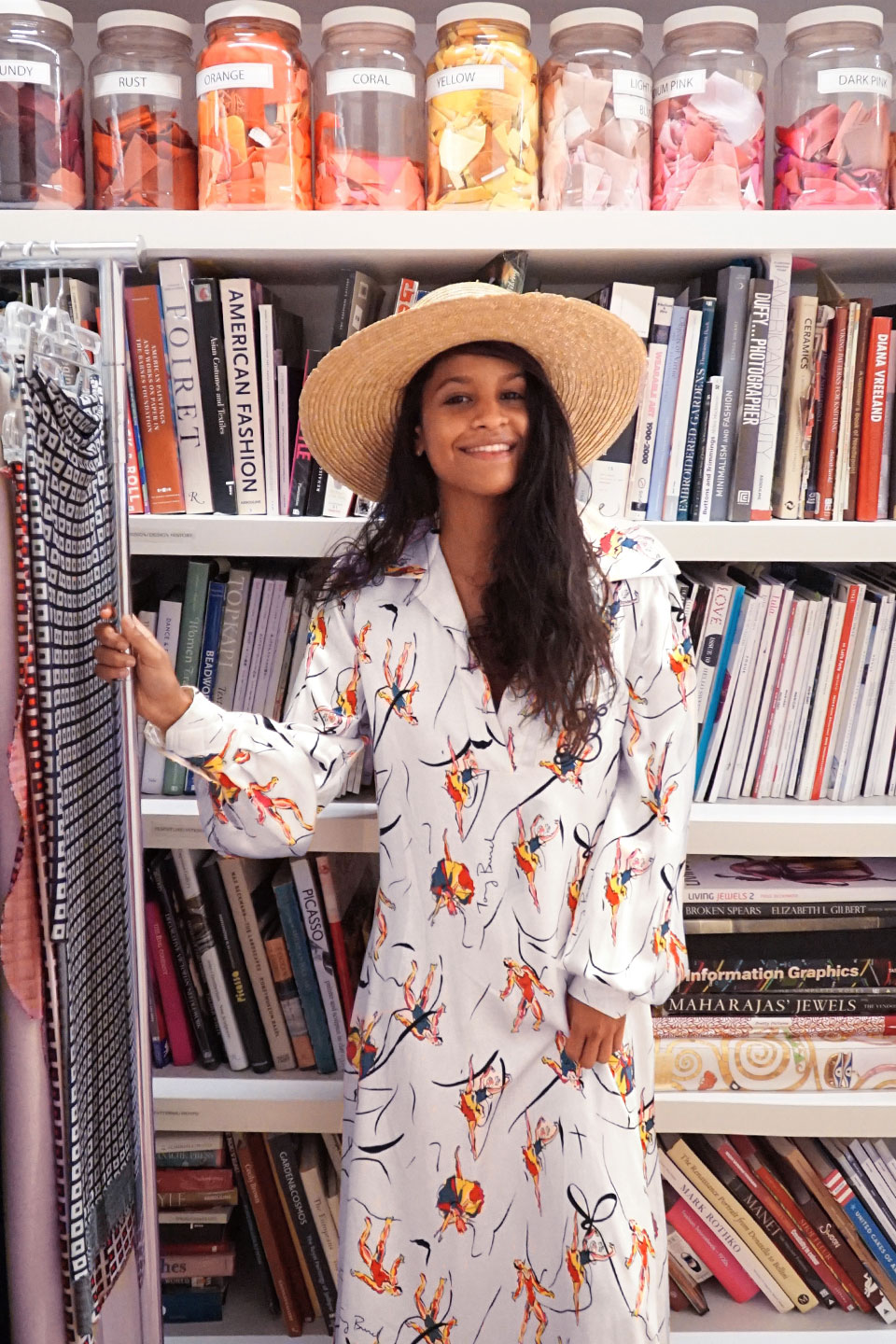 Meet Dwarmis Concepcion, one of the talented designers on our ready-to-wear woven's team. A Dominican native, she joined us as an intern in the jewelry department while still a student at the Parsons School of Design. That was five years ago. Today, in addition to working in the Tory Burch design studio, she's a handbag designer with her own line on the side, too. Here, we chat with Concepcion in the lead-up to our runway show tomorrow.
The week before our show is…
Busy. We're working on getting all the samples ready to show Tory.
The night before our show, you'll find me…
In the sample room on the 11th floor, sewing whatever can be done by hand.
Five things on my desk right now…
Pencil, water, cell phone, my multivitamin pills, and sketches, sketches, sketches…
My personal style trick…
Hats! And oversize clothes!
Best style advice received…
"Wearing hats is your statement. You really look good in hats — you should keep using them." My dad told me that.
Follow Dwarmis Concepcion on Instagram.
#TeamTory