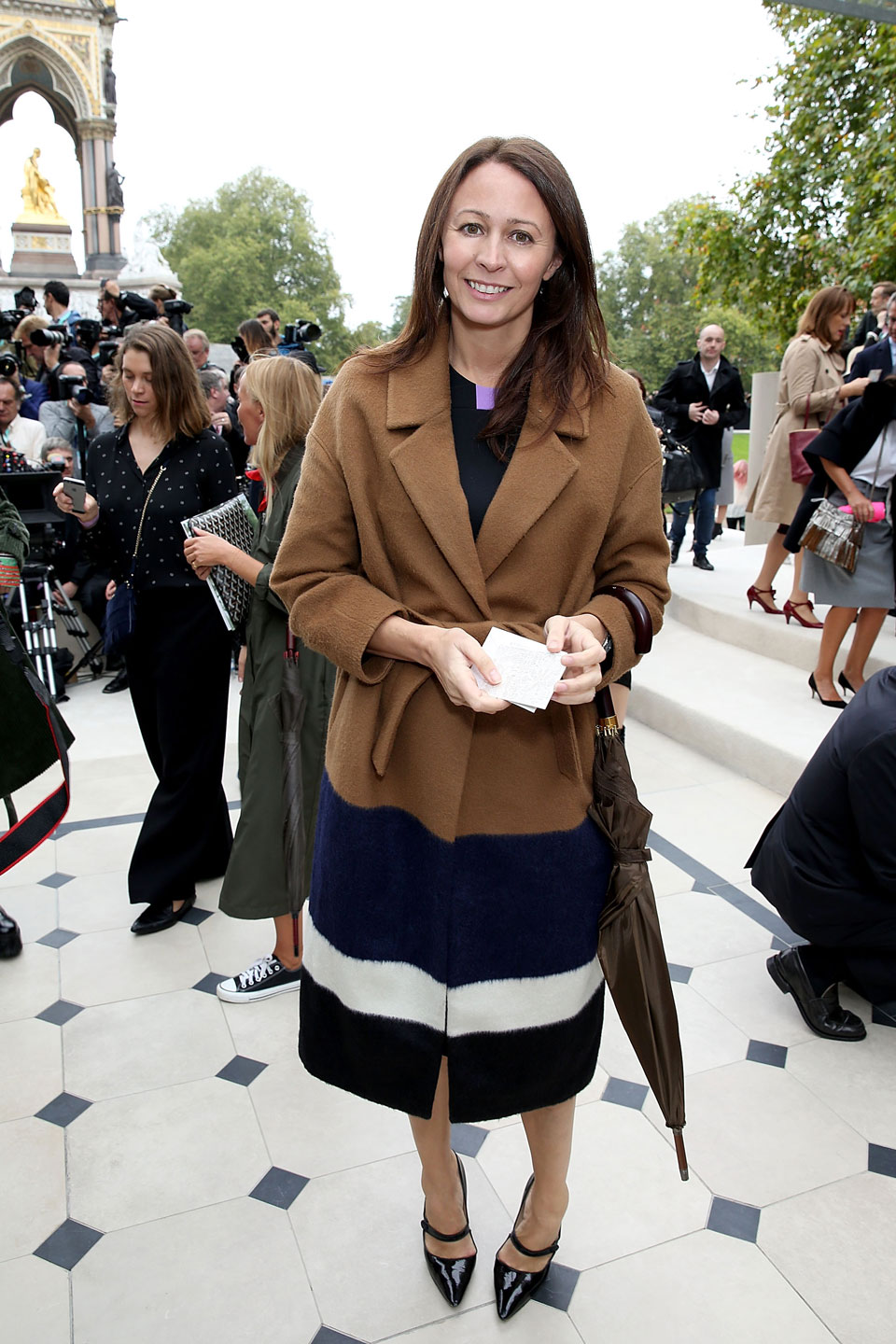 With London Fashion Week here, we head across the Atlantic to speak with Caroline Rush, Chief Executive of the British Fashion Council. She tells us about the fashion scene in the city and what sets it apart from the other fashion capitals — plus she shares her advice on motivation and embracing ambition.
What I love most about my job…
There are so many things: making a difference through our designer business support schemes, working with inspiring creatives and business leaders and, of course, the British Fashion Council team.
My advice for women in leadership roles…
So much. If you are there already you know what it takes, so now let's work together to help others along the way.
I embrace ambition by…
Embracing ambition is about goal setting and creating a pathway towards achieving those goals.
And ways I stay motivated to achieve my goals…
Remember why you want to achieve those goals, the purpose of them and it will get you through the tougher days.
Challenges we faced early on when I started at the BFC…
The first task was to strengthen London Fashion Week. We have incredible British fashion talent, we are possibly the most international and multicultural city in the world and we now have a Fashion Week that is recognized for creativity, innovation and business.
And the most challenging part about my job now…
Bringing our industry together to navigate Brexit, to succinctly put our challenges to government and to continue to share the message that "London is Open!"
One thing every fashion graduate should know about the industry…
It is hard work, but rewarding and very collaborative.
And my advice to emerging designers trying to get noticed…
Don't be afraid to knock on doors, retailers, media, organizations like ours to ask for advice. Make full use of social media to tell your story.
The London fashion scene is…
A hotbed of talent, creativity, innovation, experimentation. The city is incredibly vibrant and there really is no other city like it!
What sets London Fashion Week apart from the other fashion weeks…
I've already mentioned the creativity and innovation, which is part of the DNA of the businesses that participate in London Fashion Week, and that newness and energy is seen from the wealth of emerging talent in London to our international fashion houses.
My favorite part of London Fashion Week is always…
Seeing the collections! Back to goals and purpose, the British Fashion Council's role in promoting and supporting the fashion industry is based on these incredible creative businesses.
No trip to London is complete without…
A drive past Buckingham Palace!!!