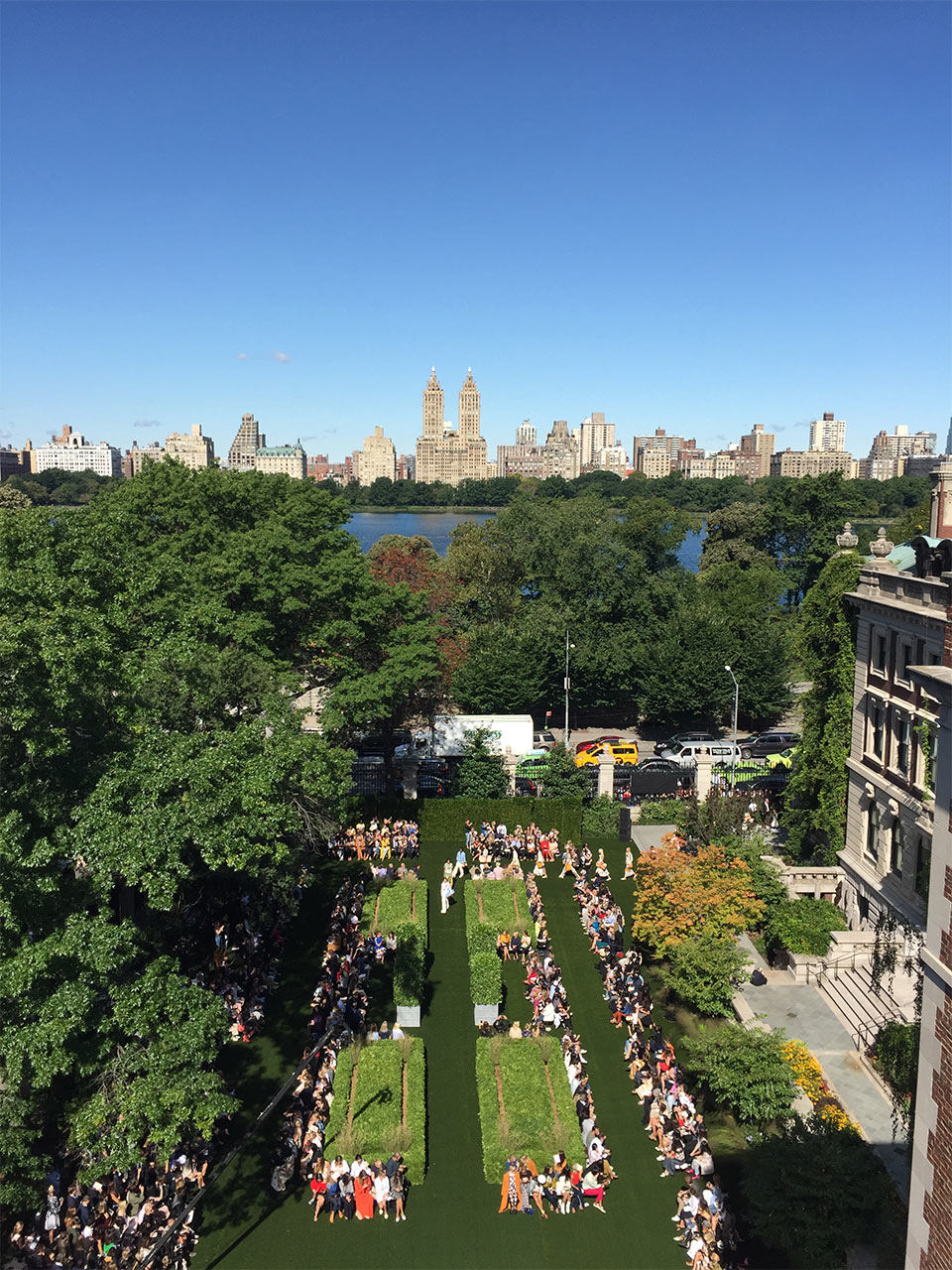 We didn't just take over the grassy grounds at the Cooper Hewitt for the Spring/Summer 2018 runway show; we also erected our own garden elements, which, post-show, were donated to the Gowanus Canal Conservancy. Here, landscape artist Miranda Brooks tells Tory Daily what she did — plus she shares her own connection to the collection inspiration, David Hicks.
"For the show we designed a simple graphic parterre, a garden runway that will be animated by the beautiful creatures moving through it.
"The parterre structure is a box, with a grass infill, the seed heads giving a tawny haze in the fall. We used Bouteloua gracilis 'Blonde Ambition' and Eragrostis trichodes. The vertical elements are hornbeam.
"The garden echoes one that I made for the decorator Daniel Romualdez, the scale, grasses and hornbeam turrets giving it a different character. Daniel, Tory and I are all inspired by David Hicks' work — in my case his own garden in Oxfordshire, The Grove, and in particular a small coffin-like parterre outside his dining-room window.
"Ashley Hicks [David Hicks' son] is an old friend. A tour of the family garden allows Ashley to elaborate on his father's peculiarities, and brings his very large presence to life, much of which I hope will be in his new book. The garden, made in the Seventies, is not terribly big, but brilliantly structured. Every good view from the house is framed, borrowing the surrounding landscape so that you appear to be in the center of a vast estate. The perfect black garden swimming pool put an end to blue pools in any seriously chic garden." — Miranda Brooks