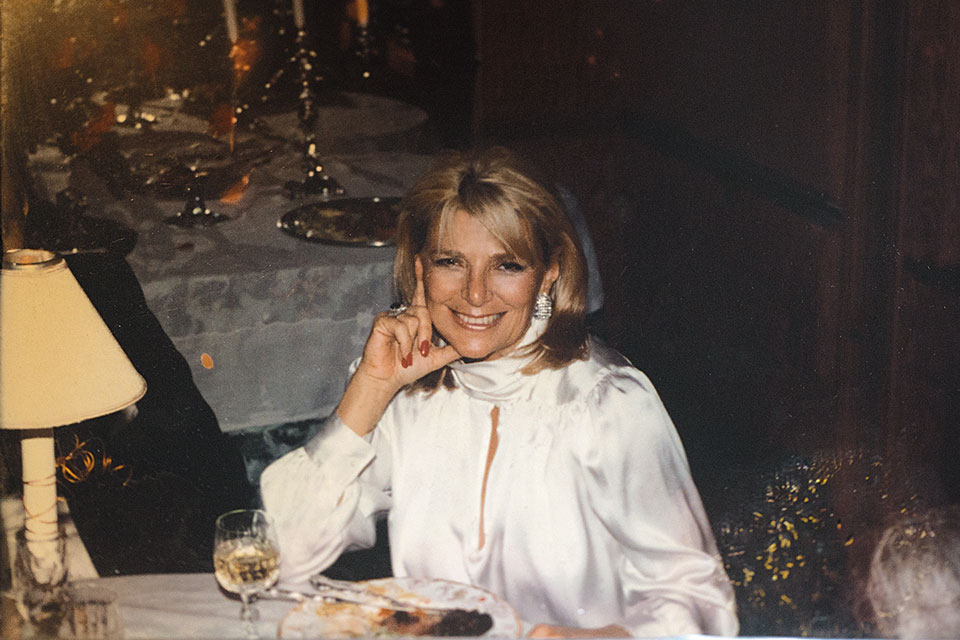 Tory's mother Reva was a consummate hostess, who was famed for her holiday parties. Here, she shares her tips to hosting the perfect soirée plus her thoughts on interior upgrades.
On dinner parties — buffet or sit-down…
Buffet. I do sit-down dinners, but I don't like them as well because once you sit down, you're stuck and you have nowhere but left or right. I do a gorgeous, knock-out buffet. When people come in, all the tables are set up for a formal sit-down dinner. When you sit, you're served wine and your salad. And then you can get up leisurely to go to the buffet and get whatever you want. You always have a place to go, a destination.
On how to pair up guests at a dinner party…
I don't like to be the only one at a table that I know — maybe I'm shy. I put at least a few people together who know each other so they feel comfortable. I mix couples and put some new ones in.
On being the hostess who can break any kind of ice…
I always walk around and say, "Are you having fun? What's doing?" Or "Did you tell them about…" That's the job of a hostess. I never sit at a dinner party I'm hosting. I rarely have time to even eat.
On interior she loves…
Fortuny, David Hicks. I love color. I love reds and oranges. I love velvets. I love anything that's good. But I could be just as happy in an ultra-modern home as long as it's done well.
On whether it's necessary to redo your home often…
No. I don't like changes. And, besides, we were collectors — I now call us accumulators. When you collect things like Louis XVI, you don't change it because it's a rare piece. Would you change your paintings? Unless your tastes change.