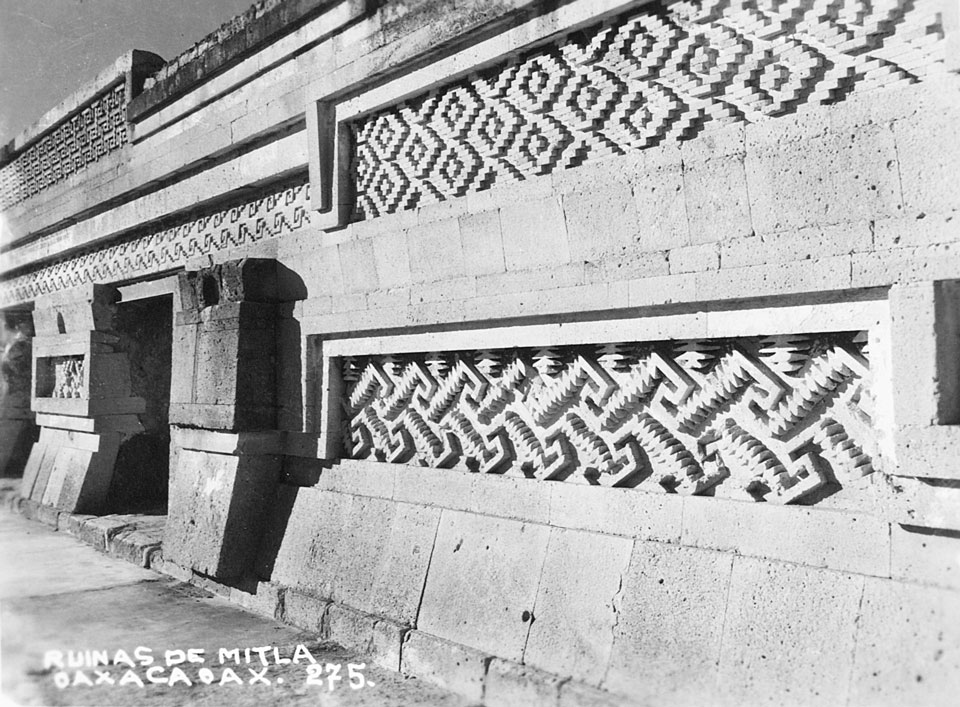 Much has been written about Josef Albers' iconic
Homage to the Square
, a series of works that's wholly mesmerizing in its simplicity: three or four concentric squares, each a different color or subtly different shade. Albers painted this again and again, for a quarter of a century, starting in 1950. They're fantastic studies on visual perception. Even if you don't know much about Albers — that he was German and hailed from the Bauhaus school, that he taught at Black Mountain College and Yale University and counted Robert Rauschenberg, Cy Twombly and Eva Hesse among his students, that he's one of Tory's favorite artists — you know that his name is synonymous with color and abstraction. Albers, who died in 1976, even has an app based on his seminal 1963 book
Interaction of Color
.
Which is why his upcoming exhibit at the Guggenheim in New York is such a delightful discovery. Josef Albers in Mexico is in strict contrast to what you imagine an Albers show to be: it's mostly black and white and focuses on his little-known photographic work, not his paintings. But it will lead you to appreciate his oeuvre in a wondrous new way.
Between 1935 and 1967, Albers and his wife Anni visited Mexico and other Latin American countries numerous times, and took a keen interest in their pre-Columbian monuments and archeological sites. The exhibition spotlights the hundreds of photographs he took from these trips as well as the photo collages he subsequently created — many of which have never been exhibited publicly. These images offer an insightful glimpse into his renowned abstraction — you can see the roots, for instance, of his Variant series in early adobe architecture while the play of shadow and light and the resulting tonal distinctions on repeating pyramid steps mirror the visual effects of Homage to the Square. True to his Bauhaus background, Albers breaks down these grand historic constructions into its simplest, purest forms. "I have never taught painting," he once remarked. "Instead I have taught seeing."
Josef Albers in Mexico is on view until February 18, 2018.