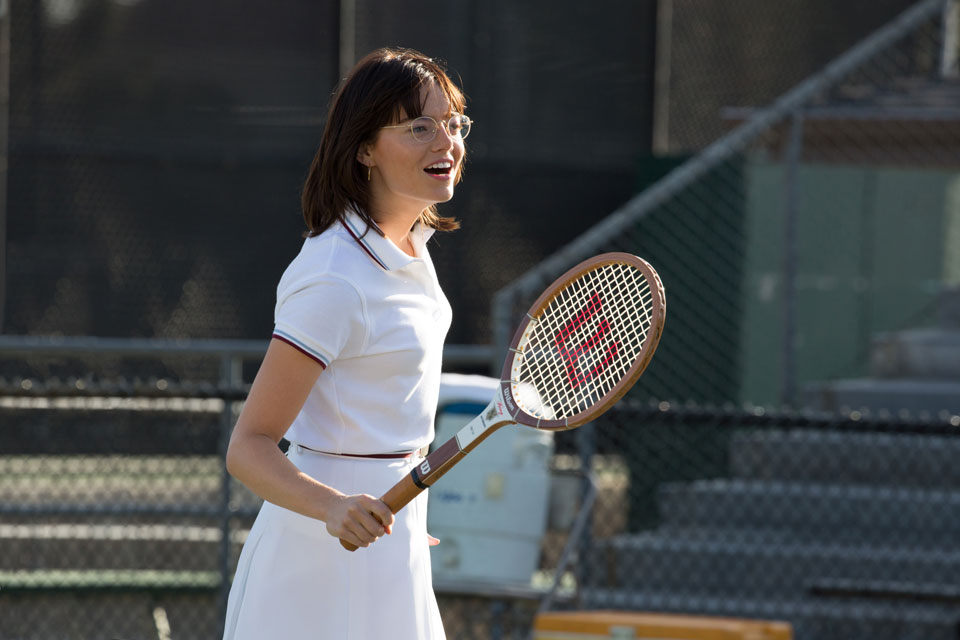 Forty-four years ago, a woman defeated a man in tennis. And it was historic. Fifty million Americans followed from their televisions at home. Salvador Dalí was there in the audience. It is still one of the most-watched sports events of all time. It was called The Battle of the Sexes.
The match — one of the defining moments of Seventies pop culture — is brought to life once more by actors Emma Stone and Steve Carell in the new film called — what else? — Battle of the Sexes. Facing off as women's champion Billie Jean King and former tennis star Bibby Riggs, who insists that no woman can beat him, they trade shots on and off the court. Riggs hands King an oversized lollipop. And King has a symbolic present of her own — a squealing piglet for Riggs. Guess who wins in the end?
The event happened in 1973, at the height of the women's liberation movement. But the film feels more relevant than ever today. And the tale is also — just like it was then — a crowd-pleaser.